Brain-controlled robots
CSAIL system enables people to correct robot mistakes using brain signals.
Adam Conner-Simons via MIT News: For robots to do what we want, they need to understand us. Too often, this means having to meet them halfway: teaching them the intricacies of human language, for example, or giving them explicit commands for very specific tasks.
But what if we could develop robots that were a more natural extension of us and that could actually do whatever we are thinking?
A team from MIT's Computer Science and Artificial Intelligence Laboratory (CSAIL) and Boston University is working on this problem, creating a feedback system that lets people correct robot mistakes instantly with nothing more than their brains. Cont'd...
Comments (0)
This post does not have any comments. Be the first to leave a comment below.
---
Post A Comment
You must be logged in before you can post a comment. Login now.
Featured Product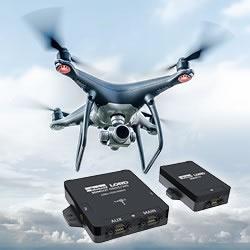 The new complete inertial navigation solution comes with GNSS/INS 3DMGQ7 sensor, 3DMRTK correction modem and real time SensorCloud RTK correction network. The sensor comes with Dual antenna GNSS, tactical grade IMU with centimeter-level accuracy with RTK. Low profile and light weight at 78 grams, this sensor is The sensor is optimized for size and weight in Unmanned Ground Vehicles, mobile robots and autonomous vehicles. The network interface 3DMRTK modem is seamlessly integrated into the 3DMGQ7 sensor supports industry-standard NMEA and RTCM 3.1 protocols. The network RTK support comes with cellular data plan. The SensorCloud RTK is a cloud-based RTK correction system with private encrypted data stream. Check out our G Series and C Series OEM products.