Brain-controlled robots
CSAIL system enables people to correct robot mistakes using brain signals.
Adam Conner-Simons via MIT News: For robots to do what we want, they need to understand us. Too often, this means having to meet them halfway: teaching them the intricacies of human language, for example, or giving them explicit commands for very specific tasks.
But what if we could develop robots that were a more natural extension of us and that could actually do whatever we are thinking?
A team from MIT's Computer Science and Artificial Intelligence Laboratory (CSAIL) and Boston University is working on this problem, creating a feedback system that lets people correct robot mistakes instantly with nothing more than their brains. Cont'd...
Comments (0)
This post does not have any comments. Be the first to leave a comment below.
---
Post A Comment
You must be logged in before you can post a comment. Login now.
Featured Product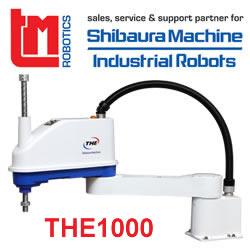 Designed for assembly and inspection applications in the electronics equipment and automobile components industries, the THE600 SCARA is a powerful automation tool. Advancing from the specifications of the existing THE400 SCARA, the THE600 has been developed to meet growing demand for fast-cycle automation. The THE600 model includes improvements in synchronised control and tracking precision. The THE600 is compact in design and offers improved high speed, with 60 per cent higher payload capacity than competing SCARA models in the same price range, making it the price-to-performance leader. Affordable price, impressive performance.