The industrial robotics market will nearly triple in less than 10 years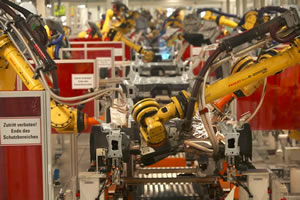 April Glaser for RECODE: Most of the robots around the world are shipped to factories, where the machines will be used to make other machines, like cars, laptops and dishwashers.
As more people buy more new gadgets, the market for the industrial robots that build devices is poised to grow — 175 percent over the next nine years, according to data from the International Federation of Robotics and Loup Ventures.
But the driver of much of that growth isn't going to be from the room-sized metal industrial arms that have been piecing together cars for decades.
Rather, a new generation of manufacturing robots is emerging that is more collaborative, smaller and more perceptive than traditional machinery. Collaborative robots, which Loup projects will account for 34 percent of the industrial robots sold by 2025, are designed to work safely with and alongside people in factories.
In 2016, collaborative robots only represented 3 percent of industrial robots sold. Full Article:
Comments (0)
This post does not have any comments. Be the first to leave a comment below.
---
Post A Comment
You must be logged in before you can post a comment. Login now.
Featured Product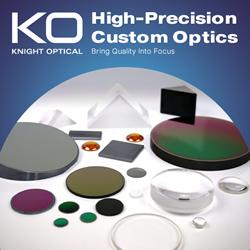 In the era of Industry 4.0, automation and machine learning drive the future. Knight Optical stands at the forefront, collaborating globally to supply precision optical components that power the robotics and automation sector. From UAVs, drones, and robotics to machine vision, LiDAR-driven car sensors, and renewable energy, our optics empower innovation. Optical components play an important role within the industry, including: Optical windows and domes safeguard systems in unmanned vehicles while preserving the field of view for cameras. Infrared lenses with aspheric surfaces elevate thermal imaging. Optical filters excel in machine vision, with colour glass, interference, and dichroic filters in our stock. Knight Optical provides stock components and custom solutions made to your exact specs. With every component undergoing rigorous metrology and QA checks before shipment, you are sure to experience true precision, innovation, and assurance.