Amazon drone designed to self-destruct in emergencies. Here's why.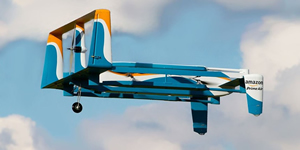 Patrick Caughill for Futurism: Amazon is taking a page out of the spy genre in a newly-patented feature for its future fleet of delivery drones. Filings for a patentgranted to the internet retailer show a self-destructing drone that is able to strategically disassemble in the air during an emergency to mitigate any potential damage from an otherwise fully-formed delivery drone, or as the patent describes it, "direct fragmentation for unmanned airborne vehicles."
Perhaps the self-destructing drones will find a home in the recently-patented hive-like structure approved this past summer.
While programming a self-destruct sequence may seem like a curious safety feature, having a crashing drone break into pieces before impact can reduce the chances for significant property damage or injury to people on the ground. The feature would use the onboard computing system to analyze conditions to determine the best course of action. Full Article:
Comments (0)
This post does not have any comments. Be the first to leave a comment below.
---
Post A Comment
You must be logged in before you can post a comment. Login now.
Featured Product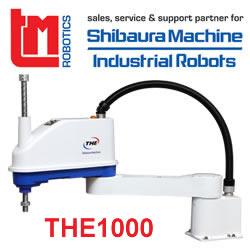 Designed for assembly and inspection applications in the electronics equipment and automobile components industries, the THE600 SCARA is a powerful automation tool. Advancing from the specifications of the existing THE400 SCARA, the THE600 has been developed to meet growing demand for fast-cycle automation. The THE600 model includes improvements in synchronised control and tracking precision. The THE600 is compact in design and offers improved high speed, with 60 per cent higher payload capacity than competing SCARA models in the same price range, making it the price-to-performance leader. Affordable price, impressive performance.