GreyOrange closes $140 million Series C, marking the biggest fundraising in industrial automation systems
GreyOrangeTM, the global leader in AI-powered robotics systems for flexible automation across fulfillment centers in supply chain, has announced US$140 million in Series C funding, marking the largest round ever raised by an industrial robotics company.
Mithril Capital, co-founded by Ajay Royan and Peter Thiel, led this round, which included Binny Bansal and other existing investors including Blume Ventures. They join Mitsubishi, Flipkart, and the Project Verte as investors in the company. Ajay Royan, Co-Founder and Managing General Partner of Mithril Capital, will join the GreyOrange board.
"As a global investor focused on emerging category leaders, Mithril is proud to partner with the GreyOrange team to advance our shared vision of a universal platform for flexible automation. As online and offline channels converge across a wide range of industries, we are excited to support robotic solutions that thoughtfully bridge the world of bits and the world of atoms, driving better health, safety and efficiency for workers and customers alike," said Ajay Royan, co-founder and Managing General Partner of Mithril Capital.
Binny Bansal, Flipkart co-founder and Group CEO said, "As an entrepreneur myself, I have closely followed how Samay and Akash have built and grown GreyOrange to become an international technology company with customers across the world. I look forward to supporting and witnessing the new phase of their growth. The team will build on its strengths, especially in AI and machine learning, to launch new generation products for flexible automation."
Founded in 2011 by Samay Kohli and Akash Gupta, GreyOrange is a global technology company headquartered in Singapore with offices in India, Japan, Germany and the U.S. The company operates major Research and Development (R&D) Centers in India, the U.S. and Singapore.
The new funds will enable GreyOrange to fulfill its vision of developing and deploying intuitive, flexible and scalable solutions for end-to-end automation across the supply chain, from factories to fulfillment centers, and beyond. GreyOrange plans to build on the strong growth it has experienced over the past five years by expanding operations across Asia, Europe and the U.S. To that end, the company recently established its U.S. headquarters and manufacturing facility in Atlanta, Georgia, and launched a major R&D center in Boston, Massachusetts.
Samay Kohli, Co-Founder and CEO, GreyOrange said, "We are fortunate to have an experienced management team and investors with a common vision to build the next generation of flexible supply chain systems. Having a veteran board member and strategist like Ajay Royan join the board will help fulfill that vision faster. Fundraising events are important milestones in a company's journey, and for GreyOrange, the funds will allow us to continue to invest in our R&D and supply chain to maintain our market-leading position."
He added, "GreyOrange offers robotics technology for operating flexible automated warehouses and has the largest market share globally in this space. We've grown rapidly in recent years and will accelerate the expansion of our regional teams, especially within the U.S. We strongly believe in thinking global but operating local. As we continue to invest heavily in the R&D of our products, we will solve new problems for our customers and help transform the industry."
With the ongoing e-commerce and omni-channel boom, more international and regional operators are accepting that intelligent, flexible robotics solutions offer the highest productivity and efficiency improvements, giving these businesses a competitive edge. The GreyOrange Butler robotics solutions, using an AI-first approach, have been contracted for many new sites in Asia, Europe and the U.S. for customers in third party logistics, e-commerce, consumer electronics, fashion and fast-moving consumer goods (FMCG), among other industries.
The goods-to-person ButlerTM, an AI-enabled autonomous robot, optimizes the supply chain process from inventory storage and replenishment to order picking. The Butler PickPalTM combines AI and Machine Vision to revolutionize automated fulfilment, working in tandem with the Butler to accelerate multi-fold the pick process in fulfillment centers.
As the pace of global adoption for robotics automation intensifies, the growing portfolio of GreyOrange robots will continue to serve its customers well and power its international expansion. For more information, contact GreyOrange at info@greyorange.com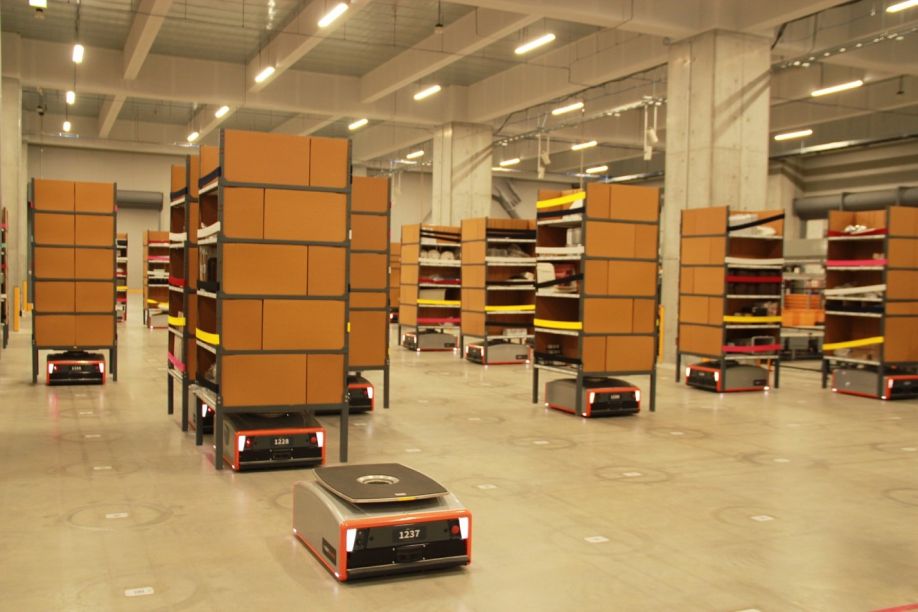 Photo Caption: GreyOrange intelligent robotics systems deliver flexible, cost-effective supply chains to expedite distribution and fulfillment processes
About GreyOrange
GreyOrange is a multinational technology company that designs, manufactures and deploys advanced robotics systems for automation in distribution and fulfillment centers. Through the use of flexible automation, the power of AI and exceptional customer service, we work closely with businesses to recognize their needs, optimize the supply chain and enhance process efficiency. As we prepare businesses for the future, our customers can focus on what they do best: create, sell and innovate. We help our customers evolve their business, without sacrificing what makes it unique. Founded in 2011, GreyOrange is headquartered in Singapore with offices in India, Japan, Germany and USA, and three state-of-the-art research and development centers in India, USA and Singapore. To know more, visit www.GreyOrange.com
Comments (0)
This post does not have any comments. Be the first to leave a comment below.
---
Post A Comment
You must be logged in before you can post a comment. Login now.
Featured Product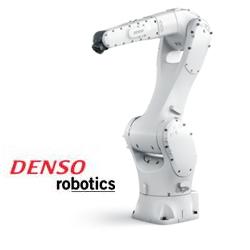 The new VMB series represent some of the newest members to our 6-axis family of robots. These high-performance, versatile units offer a longer arm reach and a higher load capacity than traditional models which make VMB an excellent solution for palletizing, packaging, and material handling. New features include greater air piping, valve and signal line options, as well as new programming options with state-of-the-art functions using our new WINCAPS Plus software. VMB offers an IP67 protection grade along with meeting ISO Class 5, which makes them suitable for electric parts, food manufacturing processes, and pharmaceutical and medical devices. With the addition of the new VMB large robots, all manufacturing processes can now be automated by DENSO Robotics.