Trends in Industrial Robotics to Watch in 2020
The use of robotics in manufacturing and industrial settings continues to advance, expand, and evolve at a rapid pace. According to one McKinsey study, the market for industrial robotics has increased by double digits each year since 2012, and will continue this growth at least through 2021. Main drivers include a desire to improve quality and increase productivity while decreasing costs, as well as to increase safety for employees while responding to a lack of available skilled workers. The decreasing prices and improving capabilities of industrial robots have a positive effect, too. Here are some trends to watch in 2020 and beyond.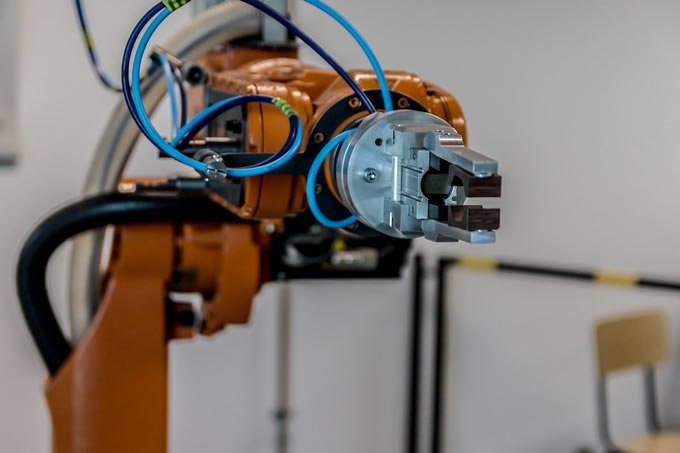 Collaborative Robots
Also known as cobots, collaborative robots are designed so they can work safely alongside human workers without the need for safety barriers. Typically these robots are designed with advanced sensors and software that allow them to detect and adapt to any human intrusion into their workspace, which allow cobots to avoid their human coworkers by stopping their motion automatically if necessary.
Collaborative robots are utilized for monotonous, tedious, or repetitive duties, leaving employees available for more value-added tasks. McKinsey estimates significant growth in this area of robotics, with shipped units increasing from 10,000-20,000 in 2017 to an estimated demand of 100,000 in 2020.
IIoT
It's been just over two decades since we began discussing the "Industrial Internet of Things." In those two decades IIoT has become firmly established and is still rapidly expanding. Now the declining cost of sensor technology that connects robotics and machinery to analytics software is helping to drive an expanded integration of technology. More connectivity tends to increase production line precision, flexibility, and efficiency through machine visibility, data analytics, and better predictive maintenance.
Industry 4.0
As more robotics on the factory floor are connected via sensors and their data analysed, manufacturers can move to a higher level of understanding of their production and supply chain. This deeper understanding of the value chain helps maintain a competitive edge in a global market through the power of lean initiatives, downtime reduction, and an investment in equipment efficiency.
While early adopters of Industry 4.0 have seen significant increases in productivity combined with as much as a 30% decrease in maintenance costs, not everyone is yet on board with Industry 4.0 adoption. In fact, according to one BDO study, the manufacturing industry is significantly behind industries like healthcare, financial, and retail in the number of businesses implementing a strong digital transformation strategy.
Moving into Smaller Markets
While introducing robotics to an existing plant can be expensive(robotics and their peripherals are often upwards of $100,000), they are no longer reserved for big companies. Small and mid-sized manufacturers are now exploring how robotics can improve their production, often using local development initiatives like New York state's Buffalo Billion operated by non-profit engineering company EWI as Buffalo Manufacturing Works. This program helps manufacturers understand how to identify, develop, and implement a plan for adding robotic technology into their existing operation and how they can best benefit from the addition of this kind of change.
Small and mid-size manufacturers discover multiple advantages to this type of investment, including improving the safety of their facility, increased quality control, and higher customer satisfaction due to faster and more efficient production.
The robotics manufacturing sector has been growing steadily for decades. This will be a key trend for many years, one with the possibility to change the future of manufacturing in many different and unexpected ways.
Technology writer Marla Keene works for AX Control Inc ., an industrial automation supplier
located in North Carolina.
Comments (1)
Great article. I suggest you take a look at some of the most prevalent robots in this industry and their categories and understand how important they are and why. https://devicebase.net/en/industry-4.0/robotics
Post A Comment
You must be logged in before you can post a comment. Login now.
Featured Product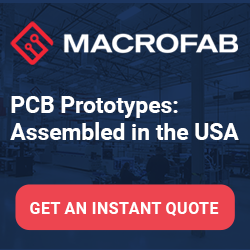 At MacroFab, we understand the challenges engineers face when searching for the perfect partner to bring their visions to life. Traditional overseas prototype factories may offer low-cost solutions but often have hidden compromises. Say goodbye to subpar quality, communication barriers, and frustrating delays - choose MacroFab for a stress-free, reliable, and professional prototyping experience.