Zebra Technologies Unveils New Intelligent Automation Solution at NRF 2020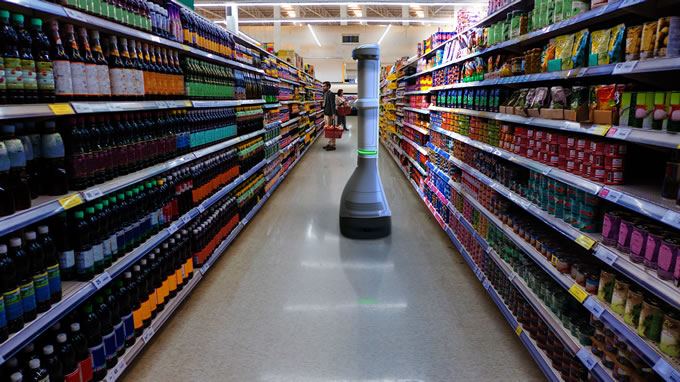 NRF 2020 (Booth #3301) – Zebra Technologies Corporation (NASDAQ: ZBRA), an innovator at the edge of the enterprise with solutions and partners that enable businesses to gain a performance edge, today introduced SmartSight, a new intelligent automation solution that improves front-of-store operations and enhances the shopper experience at mass merchants, grocers, and supermarkets/hypermarkets. SmartSight leverages the computer vision, machine learning, workflow automation and robotic capabilities of Zebra's EMA50 enterprise mobile automation system to accurately identify out-of-stock conditions, pricing inconsistencies and planogram issues on the shelf. The subscription-based solution is the first of its kind to put this data to work by generating corrective actions to store associates' mobile computers to resolve these issues in near real-time.
SmartSight increases store inventory availability above 95 percent by autonomously scanning shelves and generating tasks for store associates to restock or update in a timely manner. As a result, basket sizes increase, price integrity is improved, and planogram execution is enhanced. The solution also allows retailers to reassign an average of 65 labor hours per store per week to higher value assignments that are more focused on engaging shoppers and less focused on managing what's on the shelf.
The solution is available exclusively on a subscription basis, and is comprised of the EMA50 mobile automation system, retail automation software platform and both professional and managed services. SmartSight integrates into existing retail systems, augmenting buy online pickup in store (BOPIS) and buy online deliver from store (BODFS) workflows.
"SmartSight and the EMA50 were developed to help retailers fully capitalize on the opportunities presented by the on-demand economy despite heightened competition and ongoing labor shortage concerns," said Joe White, Senior Vice President and General Manager of Enterprise Mobile Computing, Zebra Technologies. "Leveraging Zebra's deep retail experience and market leadership over the last 50 years, SmartSight provides brick and mortar retailers a performance edge by autonomously prescribing corrective actions to associates based on what is happening at the shelf while also freeing up more of their time to focus on providing the best service to shoppers."
According to Zebra's most recent Global Shopper Study, the primary reason retailers are losing in-store purchases to online shopping is due to issues with inventory management, especially out-of-stocks. Retail associates and shoppers expressed dissatisfaction with out-of-stocks as 43 percent of retail associates cited customer complaints about out-of-stocks as their biggest frustration and 39 percent of shoppers left a store without a purchase because of this problem. Meanwhile, 25 percent of shoppers reportedly did not complete their purchase because the in-store price did not match the online price, and 15 percent could not find the correct or discounted price label on the products. The Zebra SmartSight solution helps retailers substantially reduce out-of-stock conditions and minimize the occurrence of price mislabeling issues, resulting in higher levels of customer loyalty and increased average basket size.
KEY TAKEAWAYS
Zebra is demonstrating SmartSight featuring the EMA50 enterprise mobile automation system, retail automation software platform and professional and managed services in booth #3301 at NRF2020.
The subscription-based SmartSight solution was designed for front-of-store mass merchant, supermarket, hypermarket and grocery environments and leverages computer vision, machine learning, workflow automation, and robotics technologies to capture shelf and store information resulting in greater than 95 percent inventory availability.
SmartSight is the retail industry's first corrective action-centered intelligent automation system that puts shelf data to work by autonomously navigating stores, streamlining workflows and issuing near real-time corrective actions to store associates' mobile computers.
By simultaneously performing product, pricing and planogram workflow automation, retailers can reassign an average of 65 labor hours per store per week to higher value assignments that are more focused on engaging shoppers and less focused on managing what's on the shelf.
ABOUT ZEBRA
Zebra (NASDAQ: ZBRA) empowers the front line of business in retail/ecommerce, manufacturing, transportation and logistics, healthcare and other industries to achieve a performance edge. With more than 10,000 partners across 100 countries, we deliver industry-tailored, end-to-end solutions that intelligently connect people, assets and data to help our customers make business-critical decisions. Our market-leading solutions elevate the shopping experience, track and manage inventory as well as improve supply chain efficiency and patient care. Ranked on Forbes' list of America's Best Employers for the last four years, Zebra helps our customers capture their edge. For more information, visit www.zebra.com or sign up for news alerts. Participate in our Your Edge blog and follow us on LinkedIn, Twitter and Facebook.
Comments (0)
This post does not have any comments. Be the first to leave a comment below.
---
Post A Comment
You must be logged in before you can post a comment. Login now.
Featured Product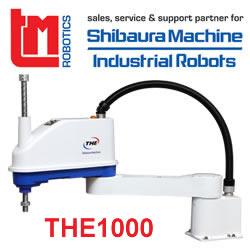 Designed for assembly and inspection applications in the electronics equipment and automobile components industries, the THE600 SCARA is a powerful automation tool. Advancing from the specifications of the existing THE400 SCARA, the THE600 has been developed to meet growing demand for fast-cycle automation. The THE600 model includes improvements in synchronised control and tracking precision. The THE600 is compact in design and offers improved high speed, with 60 per cent higher payload capacity than competing SCARA models in the same price range, making it the price-to-performance leader. Affordable price, impressive performance.