The AI Impact for Next-Gen Industrial Robots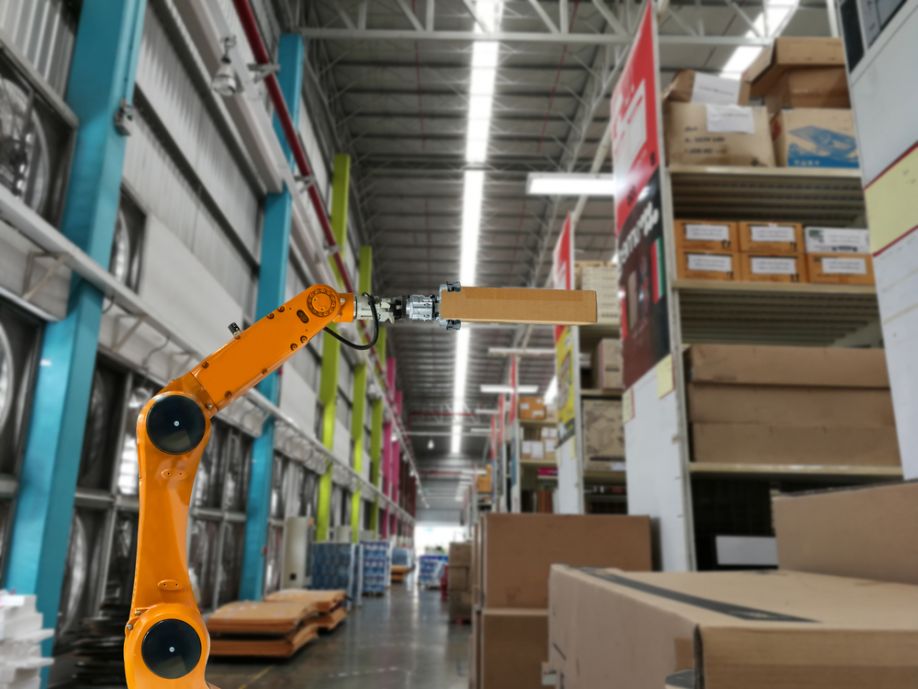 Analytics. Artificial intelligence. Autonomous collaborative robots. Nearly 500 U.S. and European industrial leaders named these the three top "bang for your buck" technologies when surveyed about their Industry 4.0 objectives and initiatives. Surprised to see industrial robots ranking so high? Let's take a closer look at next-generation, AI-enhanced industrial robots - today's ripe conditions for emerging use cases, their benefits and promised opportunities – to find out why.
Industry 4.0 is Here, and It's Changing Everything
As the world demands more mass-produced products that are also high quality, reliable and offer more customization, change is needed. With Industry 4.0, the next step in automation and computerization will bring about far more intelligent ways of doing business, especially in manufacturing and in production.
In a digitally transforming world offering higher efficiencies and improved design and quality, industrial equipment must become more dynamic; there is a need to act nearly autonomously as part of a highly decentralized decision-making environment. As a result, robots are evolving into intelligent, autonomous machines that can make decisions at the electro-mechanical edge: where machines interact with other machines, humans and the environment. They are moving beyond the fenced activities of last-generation industrial robots into more intelligent systems that automate workflows across hybrid and disparate environments. What's making this a reality? AI-integrated robotics, combined with new communication technologies such as 5G.
The Perfect Storm
This model of distributed autonomous decision-making drives the need for compute in-situ rather than in a cloud. Robots with sensors are producing tons of data and intelligently processing it in real time. Given these trends, Gartner expects that more than 50% of enterprise-generated data will be created and processed outside the traditional data center or cloud by next year.1 With more compute workloads moving away from data centers, an intelligent cloud and intelligent edge model is evolving, where the majority of low-latency compute takes place in distributed locations, such as the factory floor.
In addition to edge computing, the intelligent edge also requires a ubiquitous connectivity enabler. Enter 5G, which delivers lightning-fast, ultra-reliable, low-latency and secure connectivity. With this, intelligent systems including AI-enhanced robots can securely capture and process real-time data with digital feedback loops that enable advanced automated and autonomous scenarios.
For robots to become autonomous, leverage scale and process their constant gathering of system data, an ecosystem is needed. The edge is now not just machines, but an ecosystem of machines which requires its own edge cloud to deliver even more services such as predictive maintenance, overall factory optimization and performance management.
The Approach
As with digital transformation, AI-enabled collaborative robots require a complete rethinking of traditional design. It's more than just a re-organizing or tinkering with existing solutions; They require transforming architectures to satisfy the solution requirements over the full lifecycle.
Rather than simply augmenting existing machine operations by bolting on AI-driven components, an AI-first approach puts the intelligence at the forefront of the design process perform. The focus is on building solutions that meld hardware into software-defined infrastructures to effectively use machine learning and AI-guided functions to perform at the core of the task with greater speed, reliability, security and safety.
The Benefits and Opportunities
The organizations embracing new IIoT technologies such as AI-integrated robotics are predicted to increase operation costs savings by 8.5% according to ABI Research. They are also well positioned to enjoy greater agility in software development and deployment, more complete integration with existing business units and enhanced efficiencies across all areas of business operations.
In fact, integration of AI and robots is expected to spur market growth by a projected CAGR of 15.1% over the forecast period, reaching USD 66.48 billion by 2027.2
AI amplifies opportunities for high-performing, safe and secure industrial robotics solutions. Intelligent systems are resolving long-standing technical roadblocks such as the challenge of integrating diverse components across heterogeneous networks and operating systems that adapt to workflows. New-generation intelligent mobile robots are using real-time, closed loop controls to do things like participate in fabricating and assembling products; transport, load and unload components in the warehouse; test and validate completed products – all which reduce downtime and drive unprecedented efficiencies in the manufacturing process.
As AI becomes increasingly sophisticated and the intelligent edge is fortified with new technologies, the opportunities for using industrial robots are transitioning beyond traditional uses in production processes. For example:
Agriculture: Unmanned tractors and intelligent-guided drones are surveying agricultural lands, planting crops, monitoring water supplies and plant health and harvesting produce.
Emergency response: Highly automated robotic firefighting robots and vehicles assisting firefighters where human intervention is dangerous or difficult, plowing through debris, autonomously moving towards water sources and laying out hoses to expel water and foam, especially in areas where hazardous materials are present or fires have compromised a building's structural integrity.
Exoskeletons: To support heavy-duty tasks or ergonomically challenging human operations, exoskeletons amplify the strength and mobility of human workers, making it possible to lift heavy equipment in warehouses or perform other physical tasks requiring great strength.
Space exploration: Unmanned space missions and AI-guided robotic vehicles play a key role in exploration of the universe, mapping planetary terrains, retrieving data from distant boundaries of the solar system and contributing knowledge about Earth's systems and changing climate.
During the first industrial revolution, Adam Smith predicted a 480% productivity increase through what now seems like a simple idea: division of labor. Fast forward to today and the Fourth Industrial Revolution. Just imagine how paradigm-shifting technologies like AI-enhanced robotics and 5G will impact productivity, efficiency and how we live and work in the future.
1 Gartner, "2021 Planning Guide for Cloud and Edge Computing," October 2020 (press release)
2 Fortune Business Insights, June 25, 2020
Comments (0)
This post does not have any comments. Be the first to leave a comment below.
---
Post A Comment
You must be logged in before you can post a comment. Login now.
Featured Product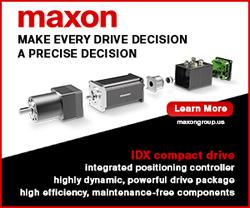 Discover the world of drive technology from a leading worldwide supplier of innovative customized drives. - Manufacturer of brushed and brushless DC motors, gearheads and motion controllers - Custom drive systems, quantities as low as a single unit - Certified for aerospace and medical applications