Six Predictions for the Future of IoT and Mobile App Integration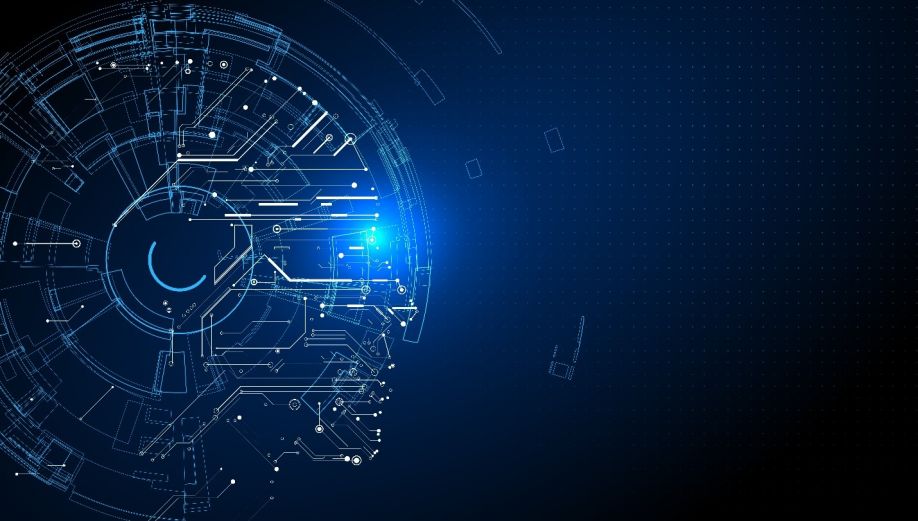 As billions of mobile devices get connected by the day, the adoption of era-defining technologies like the Internet of Things (IoT) and mobility are becoming more prominent. IoT and mobile app development are two such prospects that industry analysts believe can reshape our lives in significant ways. Collectively, these technologies are expected to dominate the future and bring a never-seen change in enterprises across the niches.
In a pandemic fueled era, IoT reflects as a focal point for enterprises seeking to navigate digital transformation and stay on the top of emerging trends. The evolution of IoT is pushing the mobile app development industry to embrace innovative and crucial changes. For instance, with IoT-enabled mobile apps, you can start your car remotely, monitor security cameras from anywhere, control home heating and do much more with just a click.
Mobile IoT is not just a rising trend but also holds the power to modernize the perspective of enterprises in the next couple of years. Statista predicts an exponential rise in the global mobile apps market from 462 billion USD in 2019 to 935 billion USD by 2023. Another study by Statista projects that IoT devices' total installed base will reach 30.9 billion mark by 2025.
The following is a deeper look at the most influential trends that will determine the future of integration of mobile apps with IoT in the upcoming years.
Futuristic trends of IoT and mobile app integration
In the world of connected devices, the significance of IoT and mobile application integration is rising by leaps and bounds. As IoT mobile app development has come into play, the concept of smart cities, smart homes, connected machines and vehicles is predicted to flourish rapidly.
1.IoT-enabled mobile apps will necessarily entail AI
IoT data plays a deciding role in whether a digital transformation endeavor will go through the roof or crash before getting off the ground. Hence, it has become crucial for businesses to manage and analyze their large amount of IoT data. IoT is no more about just monitoring conduct but, it's about the rapid processing of data and making it ready for accurate predictions. Primarily, this is owing to the capability of IoT to connect with Artificial Intelligence (AI) and Machine Learning (ML).
Organizations will depend on IoT and AI-powered mobile apps in the future as everything will have connectivity. A few instances of existing IoT services in collaboration with AI, such as Google AI, Siri and Alexa, depict future possibilities of AI-enabled IoT mobile apps. The combination of IoT and AI is potent to improve mobile app performance and deliver a personalized user experience. Over the next few years, some of the greatest spending on infrastructure will be on IoT-enabled AI mobile apps.
2.Greater data security in tandem with auto ML
By connecting multiple mobile devices across different operating systems in the IoT environment, data security concern arises. And since data leaks are already on the rise, modern enterprises will make massive investments in IoT-based mobile apps for better security. IoT connoisseurs also foresee that more and more organizations will put machine learning (ML) models in their operations for improved data protection.
Also, as per industry experts, ML will become hundred percent automated, enabling businesses to adapt to an entirely new set of security measures. With auto ML toolsets, organizations can build various interactive features in mobile apps on both iOS and Android platforms. ML toolkits hold the potential to perform highly efficient, flexible, and scalable ML tasks on big data to enhance data security. Soon, IoT and mobile app integration-oriented technologies in conjunction with ML models will receive greater recognition.
3.Rise in the utilization of mobile apps in industrial IoT
Right from the beginning, mobile apps have been the closest ally of a connected ecosystem within the industrial space. And now mobile apps are playing a prominent role in powering the Industrial Internet of Things (IIoT). It changes the way manufacturers operate their factories and plants. However, IoT mobile apps have already brought a revolution in Industry 4.0. And as per a few industry analysts, the maximum demand for IoT-based apps in the future will be from industries such as manufacturing, warehousing or logistics.
There are chances that manufacturers will test the limits of automation and human-machine collaboration. It means, mobile development companies will provide more customized solutions to cater to the unique demands of mobile apps. Moreover, for the rapidly advancing Industry 4.0, IoT apps are the silver bullet. And in times to come, more and more industrial companies will get on board with investing in IoT-enabled mobile apps.
4.Increase in the usage of wearable IoT apps
In the digital age, smartwatches and wearables that can seamlessly interact with mobile phones via an app are becoming mainstream. Wearables are an integral part of IoT. And wearable apps like smart homes, fitness trackers, smart eyewear, smart clothes, etc. fall under the all-pervasive umbrella of IoT. Leading tech giants, Google and Apple are using IoT solutions for their wearable products like smart lenses and the iWatch, respectively.
Industry experts believe that in the upcoming years, there will be a rise in the utilization of customized wearable IoT-enabled apps. IoT app development companies will work on giving more control to the users while making connected systems more secure. Also, as per the technological experts, wearables will take the IoT mobile app integration market to a new level. Moreover, the world will soon witness heavy investments in mobile apps leveraging wearables and IoT across niches.
5.Broader scope of hybrid app development
Hybrid app development is the future of mobile apps. And IoT is one of the most prominent assets of hybrid apps. Traditional mobile apps work on a specific platform which is not ideally suitable for IoT applications. IoT-based apps cannot be platform-dependent. On the contrary, hybrid mobile apps work on multiple platforms, it enables end-users to interact with multi-platform gizmos. So due this capacity of hybrid apps to work on different platforms and devices, they are best suited for IoT applications.
IoT offers hybrid mobile app developers the benefit of advanced code capabilities, allowing them to reuse a large amount of their code across the platforms. In the near term, mobile app developers will substantially collaborate with IoT product teams to build more custom-fit solutions for enterprise IoT app development projects. Also, according to a few researchers, every passing day, the scope of developing hybrid apps is becoming more extensive. Thanks to IoT!
6.Growth of better personalization options
As the demand for IoT solutions becomes unique and gets more intricate, the need for more responsive apps with facile customization options goes up. Consequently, modern businesses are including better customization features and functionalities to offer more options to their customers. IoT can help developers build futuristic mobile apps that can provide hassle-free personalization options to customers.
The need of the hour is to balance between innovation and customization. And the growth of IoT will enable mobile app development companies to develop futuristic mobile apps with better customization options. It will help businesses keep their mobile apps abreast of IoT functionalities and stay ahead of the curve. Henceforward, the customization capability will bring more opportunities for the IoT mobile app development industry.
The future is here!
In the epoch that we currently live in, mobile apps play a key role in implementing IoT. With the proliferation and growth of connected devices, the relationship between mobile apps and IoT is only ameliorating. And in the years to come, this bond between mobility and IoT is likely to flourish and enter the mature stage. IoT will continue to bring a tremendous change in the mobile app development world, in the future.
Author's bio:
Rutva Safi is a content writer at Softweb Solutions, helping businesses with technology adoption through her writing,
As one of the leading digital transformation service providers in the USA with a team of certified professionals, Softweb Solutions helps enterprises in designing, implementing and customizing state-of-the-art technical solutions.
Comments (0)
This post does not have any comments. Be the first to leave a comment below.
---
Post A Comment
You must be logged in before you can post a comment. Login now.
Featured Product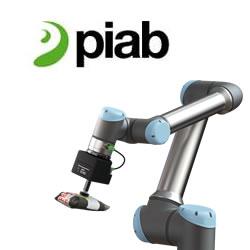 Piab's Kenos KCS gripper enables a collaborative robot to handle just about anything at any time. Combining Piab's proprietary air-driven COAX vacuum technology with an easily replaceable technical foam that molds itself around any surface or shape, the gripper can be used to safely grip, lift and handle any object. Standard interface (ISO) adapters enable the whole unit to be attached to any cobot type on the market with a body made in a lightweight 3D printed material. Approved by Universal Robots as a UR+ end effector.