5 Robotics Trends in 2022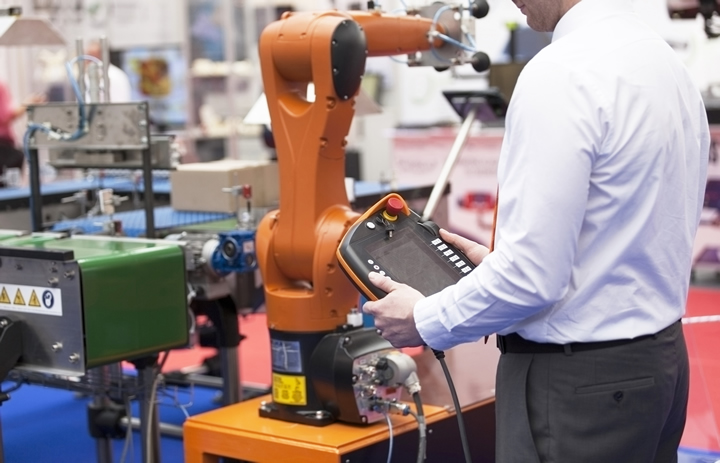 2021 was a transformative year in development, adoption, funding, and M&A activity in the robotics industry. 2022 is off to a robust start and all signs point to rapid robotics growth over the next decade. Below are five key robotics trends to watch in 2022.
Growing Investment in Robotics Companies
Investors continue funding the latest robotics innovations in various industries, including the medical, manufacturing, logistics, hospitality, and automotive sectors. With plenty of cash in the market, venture capital (VC), private equity (PE), and strategic investors aim to capitalize on and steer development of disruptive robotics technologies. Likewise, labor shortages and disrupted supply chains are fueling immediate demand. According to Fortune Business Insights, the global industrial robots market is expected to reach $31.13 billion by 2028, up from $14.61 billion in 2020[1].
Intellectual Property (IP) Is Critical for Robotics Innovations
Patents, trade secrets, and other IP continue to be essential tools for fueling growth in the robotics industry. Robust IP protections encourage companies to invest in R&D and offer additional tools to help innovative companies maintain a competitive edge. Further, robotics investors view the exclusivity afforded by IP as a valuable asset since barriers to entry often translate into greater market share. This in turn helps companies attract funding and increase their valuations. Likewise, IP protections are driving an uptick in industry partnerships, lessening the risk of sharing valuable technology and often allowing the parties to benefit from each other's exclusivity shields for background technology incorporated into joint ventures and collaborations. Savvy robotics companies are building strong patent portfolios to differentiate themselves from competition. Strategic companies are also increasingly leveraging design patents to protect the "look and feel" of robots and user interfaces in addition to the "how it works" protections afforded by utility patents.
Cobots and Assistive Robots Take Center Stage in the Workplace
Many companies dream of full automation, but the reality is full automation can be prohibitively expensive and there are many tasks robots cannot perform as well as humans at this stage. Thus, innovative companies are seeking solutions that leverage the best of what humans and robots have to offer.
For example, order fulfillment centers are equipping warehouse workers with robotic exosuits to augment human mobility. These assistive devices help stabilize joints and offload lifting and carrying motions, thereby helping prevent injuries and improve worker endurance. According to Wintergreen Research, the exoskeleton wearable robots market is expected to reach $5.2 billion by 2025, up from $130 million in 2018[2].
Companies are also looking to cobots (robots that work alongside humans) to improve efficiency and safety by taking over boring, dangerous, or dirty jobs. For example, pick and place cobots are easy to integrate into existing operations and assume the mundane task of sorting and packaging various goods. Cobots are also leveraging advanced imaging and sensor systems to perform robust quality control inspections in manufacturing settings. The use of industrial robots in factory settings nearly doubled over the past 5 years globally[3] and cobots are expected to account for 34% of all robot sales in North America by 2025 compared with 3% in 2017[4].
Progress in Robot Interoperability
Interoperability amongst robots will be as much of a focus as interoperability between cobots and humans as robotics adoption becomes more widespread. Few companies source all of their robotic platforms from a single developer and thus have trouble getting these diverse platforms to communicate and work together. The result is often highly-segmented operations, which limits the potential gains in efficiency. Customer demand will drive the industry to set standards and utilize open architectures to facilitate interoperability across robotic platforms, much like the computer and telecom industries.
Increased Efforts to Prevent Hacking and Mitigate Liability
Cybersecurity will continue to be a top concern for the robotics industry given the potential damage, disruption, and even bodily harm that could result from hackers taking control of robots. Such dangers were demonstrated in 2010 by the use of the Stuxnet computer malware to overspin Iran's nuclear centrifuges, causing them to tear apart, and companies are even more wary of state-sanctioned cybersecurity threats as geopolitical tensions dominate current events. Companies are also realizing the potential for similar attacks by terrorists, individuals, and even corporations attempting to sabotage competitors. Questions of liability also arise in this context, which are driving an intensive push by industry and government to head off evolving threats.
Conclusion
Adoption of robotic technologies by businesses and consumers exploded early in the pandemic, and continues to accelerate the growth of robots. Advances in artificial intelligence (AI), machine learning (ML), the Internet of Things (IoT) and big data are driving robots into most aspects of everyday life. In 2022 and beyond, trust in technology, cost effectiveness, and evidence generation will continue to accelerate the robotic revolution.
About the Authors and Practice:
Todd Basile is a technology attorney with 15 years of combined experience in the tech and legal industries, and helps technology companies and investors protect and commercialize their innovations across a wide range of industries.
Roman Fayerberg is a registered patent attorney with broad experience helping clients to strategically protect and leverage their innovations globally.
David J. Dykeman, co-managing shareholder of Greenberg Traurig's Boston office and co-chair of the firm's global Life Sciences & Medical Technology Group, is a registered patent attorney with 25 years of experience in intellectual property law.
Todd, Roman, and David lead Greenberg Traurig's Robotics + Autonomous Technologies initiatives.
Comments (0)
This post does not have any comments. Be the first to leave a comment below.
---
Post A Comment
You must be logged in before you can post a comment. Login now.
Featured Product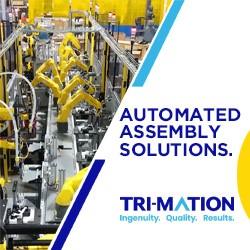 Tri-Mation reduces labor costs, improves accuracy, and production speed. Our integrators specialize in building automated assembly manufacturing systems for part production in any required volume or level of complexity.