Here are several educational resources to help you learn about OpenCV (Open Source Computer Vision Library)
Yaskawa America's Motoman Robotics Division signed a collaboration agreement with the Southwest Research Institute (SwRI) to port Willow Garage's ROS (Robotic Operating System) to the Motoman line of industrial robots.
Records 76 to 77 of 77
Featured Product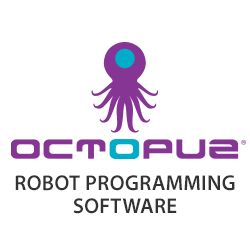 OCTOPUZ makes complex robot programming simple through cutting-edge Offline Robot Programming Software (OLRP) that enables detailed robot operations, complete with machinery and manufacturing components, to be first simulated on a computer, then output for the real world. Within this virtual cell, OCTOPUZ uses built-in machine logic to identify the optimal toolpath trajectory and program the required code for a multitude of industrial tasks. The code is then output for the specific robot brand, for use in the real world.