Skolkovo Robotics Center will present its best projects at the robotics conference Innorobo 2015, which will take place on 1-3 July in Lyon, France.
Company provides MATLAB and Simulink to teams of engineers, researchers and students participating in the robotics competition
Records 1 to 2 of 2
Featured Product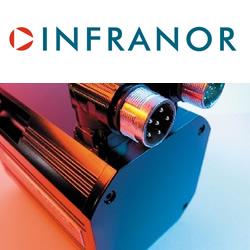 The XtraforsPrime or FP series of slotless brushless servo motors provide improved torque and power density compared to standard brushless servo motors. They are capable of very high speeds (30,000 RPM), smooth ZERO cogging motion, high effiecency and are availble in 8 frame sizes to fit your application needs. To learn more visit our website at www.infranorusa.com/xfprime or contact us at info@infranorusa.com or at (978) 988-9002.