For 2015, a Grand Robot Exhibition in Japan is taking place during December 2nd to 5th as a joint venture of Japan Robot Association and the Nikkan Kogyo Shimbun.

Junko Nirmala
The world's first Robot hotel staffed entirely by robots is set to open in Japan by end of 2015, Japan's Mega bank is preparing to unveil robot employees with a human touch, In a Robot Restaurant at Tokyo's one can see a unique 60-minute show where robots, dance and even serve food, a big department store has commissioned service robots to help customers while shopping. All these service Robots are servicing humans. President Barack Obama during his trip to Japan year played soccer with Humanoid Robot ASIMO, German Chancellor Angela Merkel made friends with a disco-dancing, and football-playing android robot during her visit to Japan in 2015.
Japan employs over a quarter of a million industrial robot workers, and the government plan is to increase the numbers to 1 million of these Japanese robots installed throughout the country by 2025. Declining birth rate, aging society and shrinking population all are leading to labor force problem, to tackle this the country is envisaging for robot revolution. A single robot can replace about 10 to 100 human workers. More importantly Japan has engaged robots successfully during disasters like Fukushima Tsunami in 2011
Japan is an industrial robot powerhouse and has successfully developed industrial robots. The country is known for its obsession towards robots, Japanese Robot companies, inventors and researchers have been following a trend that annually they come out with new introduction of Robots. Japan`s Craze towards robots for more than 2 centuries is setting an industrial revolution, to fulfill World`s demands on Industrial, Service and Medical fields. Japanese companies have rolled off their research facilities over the years. According to the Robotics Society of Japan, domestic manufacturers used to produce about 90 percent of all robots worldwide until around the year 2000.
Toward the realization of a New Industrial Revolution Driven by Robots, Japan Revitalization Strategy is set by the Japan`s Ministry of Economy and Trade [METI] by launching the Robot Revolution Realization Council. The METI has published a report stated that Japan should achieve this Robot Revolution by having three pillars, [1] To make Japan as robot innovation hub in the world, [2]Utilization and dissemination of robots across Japan, aiming to achieve a society with the highest level of robot utilization in the world and to realize the daily life that robots exist all over Japan; and [3]Development of the Robot Revolution, standardize Japan's robot technologies, and to disseminate Japan`s Robot approach to broader fields globally.
For 2015, a Grand Robot Exhibition in Japan is taking place during December 2nd to 5th as a joint venture of Japan Robot Association and the Nikkan Kogyo Shimbun. Approximately 500 domestic robot manufacturers and related businesses participating to show case their products, technology in the robotics domain. Every year general robots, bi-arm robots with their two human-like hands robots engages visitors by displaying their ability to assemble and remove things etc. Currently, various robots used in different fields of food, cosmetics, pharmaceuticals etc. are already booked to be on display as well as humanoids are expected to be showcased in live action this time. Moreover, robots used for human welfare in the fields of agriculture, medical, communication, rescue robots and so on will also be on display.
IREX 2015, includes robots developed from school children from all over japan as a part of extracurricular projects and learning experiences. Government-led, robot revolution achievement Committee recently announced a proposal to hold a robot Olympics (tentative name) in conjunction with the Tokyo Olympic Games of 2020. This exhibition also promotes various contests and competitions planned to be held in iREX 2020. Perhaps, in near future, Japan taking pride in being as Robots superpower is not far from organizing Robots Events that could surpass all world`s events which are organized by human. Japan Robots Exhibitions [iREX] happens to be one of the largest event in Japan in this domain.
About Junko Nirmala
Junko Nirmala is a Tokyo resident with 17 years of Professional experience in Technology and business consulting services. Her diverse background includes Advisory assignments completed for 70 plus Japanese companies on Globalization, Founder of startup company in Green Technology, conducting Training and seminars for Global Workforce in Japan and so on. Currently she is involved in Promoting Japan Robots Industry. She has authored 3 books and consistently writes for newspapers and magazines in Japan.
The content & opinions in this article are the author's and do not necessarily represent the views of RoboticsTomorrow
---
Comments (0)
This post does not have any comments. Be the first to leave a comment below.
---
Post A Comment
You must be logged in before you can post a comment. Login now.
Featured Product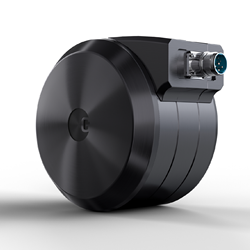 Welcome to the next generation of robotics and machinery. LiveDrive LDD is a unique direct drive motor that overcomes almost every limitation of servo geared solutions. A 50% reduction in length from typical geared motor is possible with Genesis direct drive motors. Choose to simplify machine designs and have a shorter footprint while having high performance, accuracy, and efficiency.