With the accelerating growth of the Internet of Things (IoT), it is increasingly important to identify and implement safety-related systems for smart grids, connected vehicles, robotics, industrial control systems, smart factories, and more.
Wind River Brings Safety-Critical Expertise to Functional Safety for Industrial IoT
Chip Downing
Reprinted with Permission from Wind River:
With the accelerating growth of the Internet of Things (IoT), it is increasingly important to identify and implement safety-related systems for smart grids, connected vehicles, robotics, industrial control systems, smart factories, and more. And when it comes to ensuring the reliability of these can't-fail systems, Wind River has a proven track record of success across critical infrastructure sectors. This expertise includes the area of functional safety, with Wind River having a comprehensive portfolio of software products that enables the development of functional safety solutions.
Functional Safety is technically defined as 'the part of the overall safety of a system or piece of equipment that depends on the system or equipment operating correctly in response to its inputs, including the safe management of likely operator errors, hardware failures and environmental changes'. Got that? It's a lot of words, but what it all boils down to is, 'It's all about saving human lives!'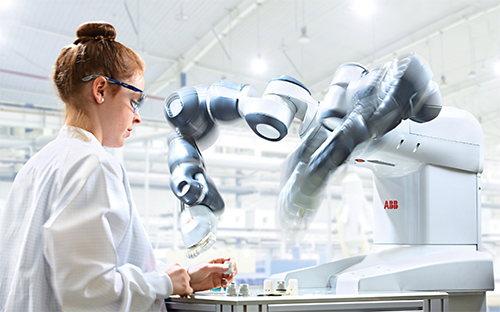 Today, Intel has launched a functional safety processor designed for use in safety-critical systems – the Intel Xeon processor D-1529 industrial IEC 61508 certification solution. Unlike traditional small processors that serve the safety-critical industry, this processor is fundamentally different – it is an enterprise-class Intel Xeon processor packaged in a Broadwell DE core with hardware virtualization assist supporting simultaneous multiple guest operating system (OS) environments, like VxWorks and Wind River Linux, on a single compute platform.
This product removes significant risk from future safety programs using this solution. Designed for industrial safety certification, Intel has already received a TÜV IEC 61508SIL 2 certification for this platform immediately enabling this processor to be used in industrial safety-critical platforms such as robotics, autonomous systems, and industrial controls.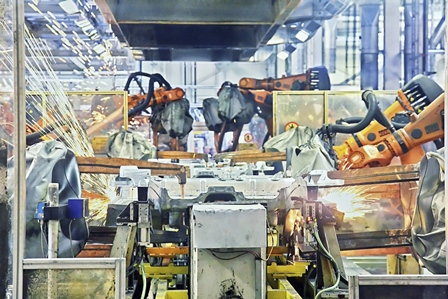 Wind River software complements the Intel Xeon processor D-1529 solution with a comprehensive portfolio of products enabling the development of safe, secure, and reliable functional safety solutions including the following:
VxWorks real-time operating system (RTOS) is available today for the Intel Xeon processor D-1529 with an off-the-shelf board support package (BSP) for the Intel customer reference board. Additionally, the VxWorks suite provides the availability of both security and safety products delivering a broad set of features to efficiently and effectively protect devices, data, and intellectual property, and advanced time and space partitioning capabilities – essential for industrial functional safety devices.
Wind River Linux, a Yocto Project compatible Linux distribution, offers additional capabilities such as security enhancements, virtualization, and carrier grade features together with risk assurance and cost savings. A Linux support package also exists for the Intel customer reference board for the Intel Xeon processor D-1529.
The Wind River Simics model of the Intel Xeon processor D-1529 enables a shorter path to certification through improved test efficiency and pre-silicon availability, enabling a faster time to market. The Intel certification team used this Simics model to accelerate their time to certification and increase the quality of their tests.
2017 should be a very good year for safety engineers. Advanced COTS hardware and software from two leading suppliers deliver a differentiated and compelling Industrial IoT functional safety offering for building next-generation safety-critical systems — and really unlocks the power of Intel and Wind River.
The content & opinions in this article are the author's and do not necessarily represent the views of RoboticsTomorrow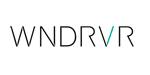 Wind River
Wind River is a global leader in delivering software for mission-critical intelligent systems. For 40 years, the company has been an innovator and pioneer, powering billions of devices and systems that require the highest levels of security, safety, and reliability. Wind River software and expertise are accelerating digital transformation across industries, including automotive, aerospace, defense, industrial, medical, and telecommunications. The company offers a comprehensive portfolio supported by world-class global professional services and support and a broad partner ecosystem. To learn more, visit Wind River at www.windriver.com.
Other Articles
Like transformative technologies that came before, the ethics of AI is coming under increased scrutiny, giving birth to regulations and policies constraining the scope of its application.
In this webinar we will look at how integrating robotics into the working world means that both cobots and autonomous systems will be important differentiators for production, processes, and innovation.
If we're learning anything from 5G implementations, it's that the demand for connectivity is increasing at an exponential rate as wireless communication is becoming more and more essential to our daily lives.
---
Comments (0)
This post does not have any comments. Be the first to leave a comment below.
---
Post A Comment
You must be logged in before you can post a comment. Login now.
Featured Product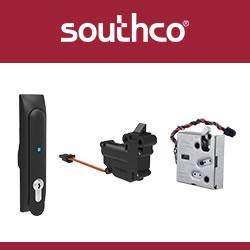 Many robotics engineers need to securely mount and latch sensitive electronic components in their robotics applications; Southco is able to help reduce theft and vandalism with our proven and reliable access technologies. Learn how Southco can help secure your robotics, or other smart city application, from theft and vandalism.