Robots in Retail Environments Pivotal to Filling Information and Automation Gaps
Say Hello to Your New Chief Data Collection Officer
David Harris | Badger Technologies
Anyone—really, everyone—who has made a purchase recently at a brick-and-mortar store has encountered some type of retail automation. Digital technologies are playing ever-increasing roles across the entire retail landscape to gain insight, drive operational efficiencies, create new business models and transform customer experiences.
As the poster child for this movement, robots are being deployed with increasing frequency by major "big box" stores and grocery chains to help retailers stay relevant and competitive. Robots now are roaming the aisles of Target, Lowe's, Walmart and Ahold USA grocery stores, including Giant Food Stores and Food Lion. These robots are being used for a host of customer-facing and warehouse applications, such as tracking inventory, sharing directions and product information with customers as well as retrieving and delivering store items.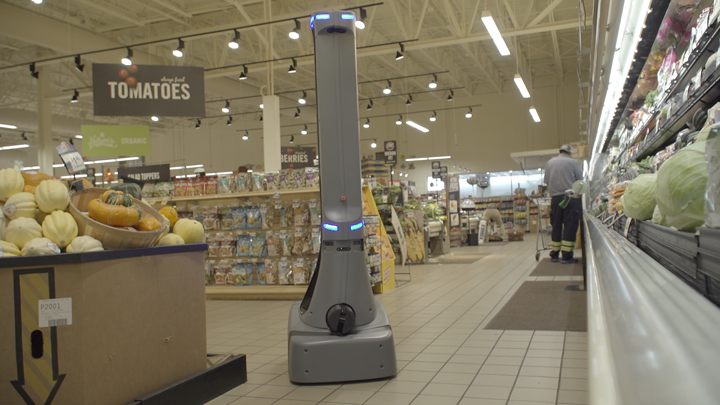 The growing robot presence underscores interest among retailers to invest in automation despite constant demands to reduce costs amid declining profit margins. To capitalize on the growing trend, retailers also should invest in data management, positioning roving robots to fill huge gaps in the availability, collection and sharing of critical in-store data.
Mind the Data Gap
Traditionally, retailers have relied heavily on centralized data collection to fuel sophisticated retail management information systems that support vital planning, inventory control, financial management, supply chain, logistics and point-of-sale (POS) activities. In many grocery environments, for example, these centralized systems provide varying levels of insight into everything that comes into a store. Fewer insights typically are available, however, once the inventory is displayed in the store.
According to IHL Group, global retailers lose nearly $450 billion in revenue annually from out-of-stock items and empty shelves, along with other in-store inconsistencies and operational inefficiencies. The lack of real-time data visibility and the inability to integrate in-store data with corporate retail management systems have caused a major data divide that few retailers can cross. In the grocery business, for instance, managers often are forced to rely on gut instinct and handshake agreements when it comes to supplier replenishment strategies.
In fact, the lack of shared visibility into inventory and POS data, as well as problems with data accuracy and planogram compliance, are major challenges within most existing Direct Store Delivery (DSD) models. While a variety of solutions could be implemented to fill the multiple gaps along the retail data chain, most require sizable investments in IT and physical store infrastructure. What's ideal about a robotics approach is the opportunity to take advantage of rolling IT infrastructure—equipped with cameras, sensors and Lidar—to capture a complete picture of a store with a "shelf's eye view" of all inventory.


Improving In-Store Data Alignment with Robots
In-store robots, operating as Chief Data Collection Officers, can synchronize data capture and alignment to facilitate better collaboration between retailers, their headquarters and their suppliers while providing real-time performance evaluations on specific products or promotions. These mobile, autonomous solutions also can be modified to address a variety of retail issues. For example, finding the root causes of inventory and data disconnects by detecting holes on shelves while automating supplier replenishments. Additionally, robots can address price integrity issues and correlate POS data to out-of-stock data, locations and facings.
By filling the data gap, all information collected by the robot can be compiled to provide broader insight into store operations. The resulting analytics can be translated into a positive impact on the top and bottom line. As most stores are part of huge supply chains—and run on tight margins—merging collected information from multiple locations creates a grander, deeper vision. In addition, robots make possible data consistency among stores. All these benefits cannot be accomplished, however, without first obtaining the data.
Collecting data on store performance can be extended easily to capture images and information relating to security, hazard detection and overall store safety. Instantaneous data capture feeds, dashboards and reports can be integrated directly with existing store systems. By automating data collection, retailers can produce predictive analytics that illuminate individual, regional, seasonal and corporate views for more accurate and meaningful business insights.
Connected Stores of the Future
Perhaps the best part of leveraging robotic technology for data collection is the long-term benefit of ensuring consistent operational improvements. As in-store robots continue to prove their merit and gain increased acceptance, expect additional responsibilities to be added to their duty list. For example, robots can be integrated with IoT-based systems to monitor such store essentials as checking the temperatures in refrigerators and freezers as well as monitoring the store lighting and performing security details.
All it will take for robots to become more prominent in the retail industry is forward-thinking innovators and CIOs who understand the value of investing in data alongside popular in-store conveniences, such as self-serve checkouts, online ordering, curbside delivery and more. To effectively close the data gap, retailers need to find new ways to redefine convenience for customers without overlooking the crucial role data plays in defining and refining exemplary shopping experiences. For enlightened retailers, robots with ready access to all pertinent in-store data will be best positioned to serve as retailers' strongest competitive weapon.
About David Harris
David Harris is Director of Sales at Badger Technologies, a product division of Jabil. He is a graduate of Bowling Green State University, where he earned a B.S. in Business Administration.
The content & opinions in this article are the author's and do not necessarily represent the views of RoboticsTomorrow
---
Comments (0)
This post does not have any comments. Be the first to leave a comment below.
---
Post A Comment
You must be logged in before you can post a comment. Login now.
Featured Product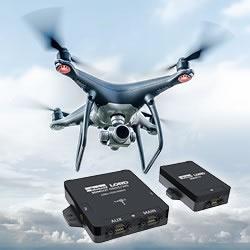 The new complete inertial navigation solution comes with GNSS/INS 3DMGQ7 sensor, 3DMRTK correction modem and real time SensorCloud RTK correction network. The sensor comes with Dual antenna GNSS, tactical grade IMU with centimeter-level accuracy with RTK. Low profile and light weight at 78 grams, this sensor is The sensor is optimized for size and weight in Unmanned Ground Vehicles, mobile robots and autonomous vehicles. The network interface 3DMRTK modem is seamlessly integrated into the 3DMGQ7 sensor supports industry-standard NMEA and RTCM 3.1 protocols. The network RTK support comes with cellular data plan. The SensorCloud RTK is a cloud-based RTK correction system with private encrypted data stream. Check out our G Series and C Series OEM products.