"Stäubli's vision for the factory of the future is built on interconnected devices that operate collaboratively with humans to improve efficiency and the quality of goods," said Sebastien Schmitt, Robotics Division Mgr of Stäubli NA." Booth #4524

Q&A with | Staubli
Tell us about your company.
Stäubli's North American headquarters is located in Duncan, South Carolina offering support to Connectors, Robotics and Textile customers, while Stäubli Electrical Connectors (formerly Multi-Contact) operates its business in Windsor, California. The dynamic Stäubli sales force is strategically placed in MI, SC, West Coast, Canada, Mexico, and elsewhere throughout the continent.
Stäubli is a global mechatronics solution provider with three dedicated activities: Connectors, Robotics and Textile, serving customers who want to increase their productivity in many industrial sectors. We are an international group that currently operates in 29 countries, with agents in 50 countries on four continents. Our global workforce of 5500 shares a commitment to partnering with customers in nearly every industry to provide comprehensive solutions with long-term support. Originally founded in 1892 as a small workshop in Horgen/Zurich, today Stäubli is an international group headquartered in Pfäffikon, Switzerland.
Your company will be exhibiting at ATX West & Design & Mfg Expo, which of the 5 shows is your target and what is it that makes this an important event for your company?
"ATX West gives Stäubli the opportunity to present its industry-leading robotics solutions to attendees from a wide range of businesses that require robots that meet or exceed the highest standards for cleanliness and safety," said Roger Varin, President, Stäubli North America Corp. "As global leaders in automation, our robots work both for and with people. They have to be fast and precise, collaborative and agile, user-friendly and highly mobile. In all kinds of industries, they redefine performance. Even in the most sensitive environments, they make production smarter. Providing smart data, in an easily connected world, is one way in which Stäubli shares its expertise."
What makes your booth a must visit for Expo Attendees?
Demonstrations in Stäubli booth No. 4524 will include:
Meat and cheese cutting with the TX2 90 HE.

Designed to work in humid environments and with full wash-down capacity.
The hygienic design features a smooth, easily cleaned surface with rounded edges to reduce liquid retention that could lead to contamination.
Resistant to pH 2-12, which includes most commonly, used cleaners.
IP65 and IP67 rating.

Collaboration with humans to inspect medical devices with the TX2touch-60 POWER cobot.

Features safe-touch skin: When the robot skin comes in contact with a human, the robot safely stops, eliminating the possibility of being hurt or crushed.
Integrated electrical and pneumatic user circuit including Cat5e.
Large spherical working envelope.
In booth No. 4550, CAID Automation will feature Stäubli's TX2 SCARA robot in a demonstration of automated medical-device assembly. Features of the TX2 range include:
Flexible mounting configuration (floor, ceiling or wall) makes for ease of integration into an existing production line.
Patented JCS smart gearbox specifically designed for compact robots.
Hygienic, encapsulated six-axis arm enabled by hollow shaft drives; no external cables.
High speed, repeatability and precision.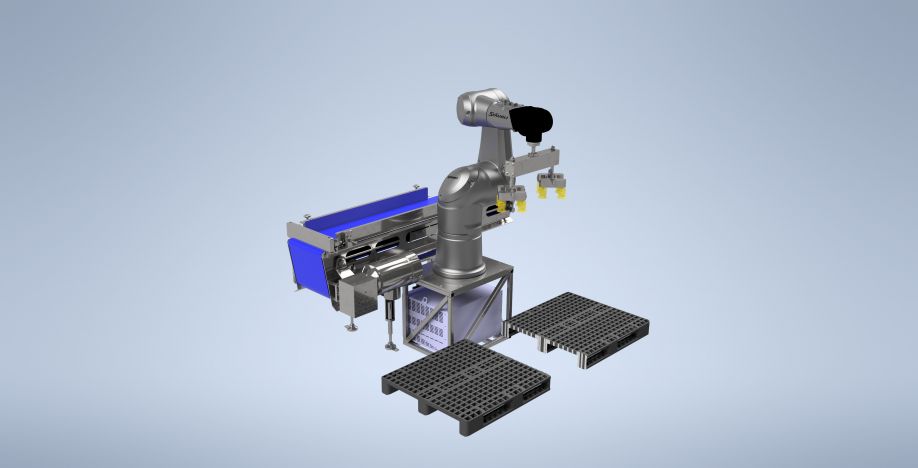 When you get a chance to walk the exhibit hall floor yourself, what is it you will be most interested to see? Any educational sessions, pavilions etc. you plan on attending?
Its nice to see up close the latest going on in the industry. We are always interested in finding out ways to better serve our customers.
Advanced Manufacturing is undertaking rapid advancements, be it 3D Printing and the materials used to automation and robotics. Automation Technology is a huge part for many manufacturers, give us an idea on how your company and product is being utilized now in the smart factory.
Interconnected robots enable machine-to-machine communication and the exchange of data between devices.
Stäubli experts offer solutions that can transform big data into smart data optimizing processes and change manufacturing scenarios for greater cost-effectiveness and flexibility. "Stäubli's vision for the factory of the future is built on interconnected devices that operate collaboratively with humans to improve efficiency and the quality of goods," said Sebastien Schmitt, Robotics Division Manager of Stäubli North America. "A disruption in the supply chain, for instance, can affect how and when goods need to be produced and Industry 4.0 solutions inform our production to make it smarter and more responsive. We offer innovative solutions that are changing the way industrial manufacturers do business."
Give us your thoughts on what the future holds for manufacturers and automation technology.
Staubli Robotics continues to evolve based on the needs of the customer and the advancement of technology and how we can best serve customers in optimizing their day to day business.
The content & opinions in this article are the author's and do not necessarily represent the views of RoboticsTomorrow

Staubli Corporation
Stäubli is a leading manufacturer of textile machinery, quick release couplings and robotics systems. With a workforce of over 4500 employees Stäubli is present in 25 countries supported by a comprehensive distribution network in 50 countries worldwide. Stäubli's North American headquarters is located in Duncan, South Carolina and has over 200 employees supporting Textile, Connectors and Robotics customers, with a dynamic sales force strategically placed on the West Coast, Canada, Mexico, and elsewhere throughout the continent.
Other Articles
When you visit us at booth 2632, you will be able to experience a live demo of our robotic tool changer system, as well as our new end-of-arm-tooling solutions for material handling in automated manufacturing processes including gripping, suction, and cutting.
When you visit us at booth 3323 , you will be able to experience a live demo of our robotic tool changer system, as well as live presentations throughout each day.
Last month, Stäubli introduced 5 new models of tool changers to round out our MPS product line. These new models open up much of the smaller payload robots to using tool changers.
---
Comments (0)
This post does not have any comments. Be the first to leave a comment below.
---
Post A Comment
You must be logged in before you can post a comment. Login now.
Featured Product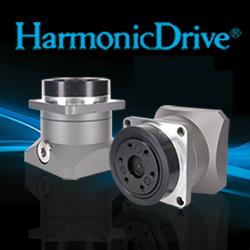 The SHA-IDT Series is a family of compact actuators that deliver high torque with exceptional accuracy and repeatability. These hollow shaft servo actuators feature Harmonic Drive® precision strain wave gears combined with a brushless servomotor, a brake, two magnetic absolute encoders and an integrated servo drive with CANopen® communication. This revolutionary product eliminates the need for an external drive and greatly simplifies wiring yet delivers high-positional accuracy and torsional stiffness in a compact housing.