Your AGVs cannot fail, and so the choice of their motorization is crucial. Here are 5 key points to bear in mind when motorizing an AGV.
The 5 Key Points When Motorizing an AGV
Article from | maxon group
1. Choose compact motorization where possible
Compactness is an important factor in warehouses. Buyers in e-commerce are always increasing their demands, and 24-hour delivery is becoming the norm. As things stand, warehouses can no longer afford to be far from major delivery areas. But, the price per m2 on the outskirts of a town is not the same as it is in the middle of the countryside, so logistics firms are opting for high-rack storage solutions. This means they need ergonomic robots that can move vertically and reach the required heights. However, it is difficult, if not impossible, to have a compact AGV if the motor is bulky, therefore it is essential to choose compact motorization. Drives must also be able to fit into restricted spaces, as they are sometimes integrated into existing trucks. A small footprint is a major issue for applications in logistics.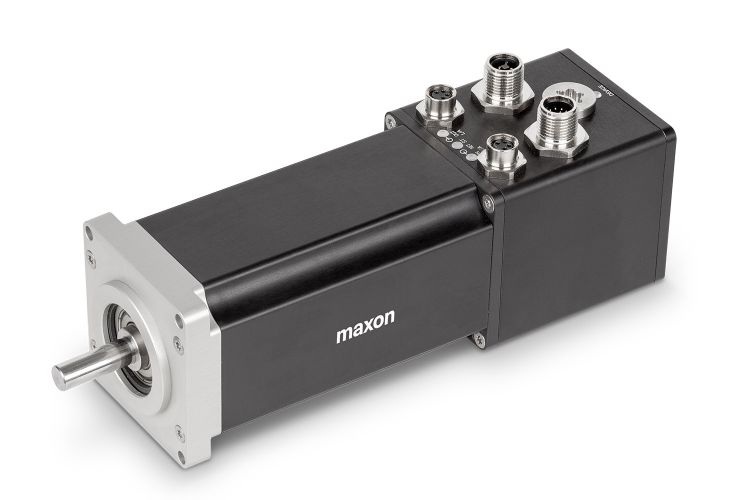 Although the IDX motor has a diameter of only 56 mm, its performance is equivalent to that of a motor with a footprint 25% bigger. The IDX motorization thus combines performance and reduced footprint.
2. Focus on ease of use
Essentially, robots were designed to help humans, and motorizing your AGV is no exception. maxon's IDX compact drives have all possible connectivity options as standard, adjustable to your needs. When you plug them in, they work immediately, because they are delivered pre-programmed. A true plug-and-play solution.
When you place an order for an IDX motor, you define all the parameters you need through our online configurator. How the product communicates, what cables are needed, the electronics you choose, the motor power, whether or not you want a brake, etc. You can program everything online in just a few clicks. That way, the motor is configured to suit you and is delivered ready to use.
Motors with integrated electronics can be managed remotely because they are connected. The communication buses used can communicate both with the EtherCAT and CANopen systems, and in the future with IoT networks, too. Robots can therefore be programmed by computer and controlled remotely, which makes maintenance much simpler. This means you can work at one time on your entire fleet of AGVs, to run diagnostics or carry out an update, for example.
3. Opt for fast delivery
Today, responsiveness is fundamental and expected as standard. maxon is well aware of the challenges in the AGV sector and guarantees delivery of your IDX solution in 19 days.
4. Base the design on modularity
Not all AGVs do the same job. Some will have to carry loads of 1 tonne or more, while others will lift loads of around 100kg; some will travel in a straight line, while others will also have an integrated steering function; and others again will need to lift loads.
So, the motorization requirements vary with the application, and that is why it is essential to have a modular solution as a base. You must be in a position to choose the type of motor, power rating, electronics, connectivity, type of communication, the protection rating of the motor, and whether or not a brake or an encoder is required.
All these parameters can be easily configured online. The innovative configuration tool is unique in the market; it lets you benefit from highly organized production that can develop a drive solution to match customer requirements in just 19 days.
Irrespective of how you use your AGV, with maxon's capabilities and tooling, you can be sure you will have the right motorization.
5. Prioritize safety
AGVs operate in areas not only close to operators and staff, but also to other AGVs, so it is necessary to maintain safe human/machine interaction, by taking all necessary safety measures. Because your robots have movement and optical sensors, they can detect the presence of humans and avoid any risk of collision. This safety-oriented approach applies also to motorization. To avoid any danger from overheating, for instance, IDX motorizations have two integrated temperature sensors, one inside the motor and the other within the electronics. If there is a problem, the motor is secured immediately, without waiting until the whole envelope has overheated. Most motors on the market lack this responsiveness because they have sensors only for the electronics. As you know, the motorization of your AGV is one of your key technical challenges. To meet your needs, maxon has designed an exceptionally compact motor, with performance 25% better than its competitors, while keeping within the price range expected in your business.
The content & opinions in this article are the author's and do not necessarily represent the views of RoboticsTomorrow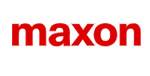 maxon group
maxon is a leading supplier of high-precision DC brush and brushless servo motors and drives. These motors range in size from 4 - 90 mm and are available up to 500 watts. We combine electric motors, gears and DC motor controls into high-precision, intelligent drive systems that can be custom-made to fit the specific needs of customer applications.
Other Articles
An instance of reshoring within a wider policy of genuine corporate social responsibility, and one which paid off. This is a story about robots, to be sure, but one in which humans are never far away...
Although at present robotic automation forms only a small part of warehouse spending it is predicted that it could grow from $3.6bn in 2021 to $18bn in 2025. As technology and AI's improve, automation systems will grow even faster.
Drone technology continues to advance depending on specific applications. For this article, we'll be looking at compact drones used in a variety of applications that need continuous and autonomous inspection of chimneys, shafts, and tanks.
---
Comments (0)
This post does not have any comments. Be the first to leave a comment below.
---
Post A Comment
You must be logged in before you can post a comment. Login now.
Featured Product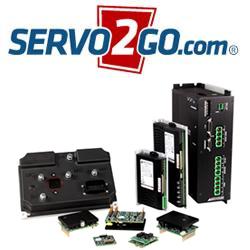 Engineered to drive brushless and brush servomotors in torque, velocity or position mode, Servo2Go.com offers a broad selection of servo drives in a wide range of input voltages and output power levels.