Friction in our supply chain -- delays or quality issues, for example -- directly impacts our bottom line. We're a quickly growing company and we need to be agile enough to take advantage of new opportunities as they arise.
The Importance of a Reliable Supply Chain for Robotics Companies
David Rollinson | HEBI Robotics
Tell us a bit about HEBI Robotics and your role with the company?
I am part of the team that founded HEBI robotics six years ago out of a project we were working on at the Carnegie Mellon Robotics Institute. HEBI Robotics produces hardware and software tools that make it easier to create custom robots quickly. Our mission is to make building custom robots as easy as Lego so people don't think of them as complicated hard-to-use robots, but instead as the next generation of tools.
From a business standpoint why is it so important to have a good reliable supply chain for the parts you need?
Friction in our supply chain -- delays or quality issues, for example -- directly impacts our bottom line. We're a quickly growing company and we need to be agile enough to take advantage of new opportunities as they arise. It's critical that our suppliers are responsive and quick to adapt to our changing needs as we grow.
What issues were you having in your supply chain when looking for high-quality parts?
With all the suppliers we had worked with, there was always some sort of untenable trade-off. For example, some had good prices but really long lead times. Others could provide parts on demand but couldn't deliver the precision we needed. Communication was also a major issue with suppliers we worked with overseas, given the timezone, language, and cultural barriers.
Why was quality such an important factor for you when ordering parts?
Our reputation as a quality robotics company is critical to our success. The last thing we can afford is to ship products that don't work or don't hold up to our high-quality standards. Word-of-mouth is such an important part of our business success and growth and so it's critical that every component in every product we deliver meets our strict quality standards.
What have you done to address the issues at HEBI Robotics getting the parts you need?
We've been looking for a partner that can deliver high-quality parts, but at a price point that works for us. We realized that with Fictiv, we could take advantage of their network of vetted manufacturing partners overseas, that can make high-quality parts with tolerances as low as 0.0003", while also benefiting from the assurance of Fictiv's quality guarantee and two-factor inspection process as well as the responsiveness of their US-based customer support.
How has the industry changed throughout the years with regard to robotics and manufacturing?
Robotics is becoming more and more integrated in the world and there's so much potential for robotics to improve our daily lives. For example, robots can perform dangerous and difficult industrial functions, like inspecting pipes and other industrial equipment, so humans don't have to do it. So this is opening up new possibilities for custom robotics applications and it's important that manufacturing can adapt to be more on-demand and highly customizable. Robotics innovation is accelerating at an incredible pace and we need manufacturing and supply chain technology to keep pace.
Tell us about Fictiv and what sets it apart from other manufacturers.
Fictiv represents a new digital paradigm in manufacturing. The ecosystem they've built, with highly managed manufacturing partners around the world, connected through a central platform for quoting and order management, really makes it faster and easier than ever before to get high-quality parts on demand. We've been able to do everything from custom gears to tight tolerance CNC to injection molding to 3D printing with Fictiv, so it gives us a lot of flexibility through a single, reliable source. There's also a lot of unpredictability in the world, and with Fictiv we're not reliant on a single manufacturing source that could disrupt our entire supply chain if something goes wrong. Their network gives us a safety net to ensure our production stays on track, no matter what.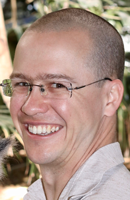 About Dave Rollinson
Dave Rollinson is a co-founder and mechanical/controls engineer at HEBI Robotics, a spin-out of Carnegie Mellon University's Robotics Institute that provides a commercial family of modular force-controlled actuators and supporting software, and also develops specialized robotics tools for a variety of markets. Prior to HEBI, Rollinson worked as a robotics engineer for RedZone Robotics, designing, building, and deploying robotic sewer inspection systems. He holds a PhD in Robotics from Carnegie Mellon University (CMU), as well as a BS in Mechanical Engineering, also from CMU. In 2006, he did a solo bicycle trip across the continental United States.
The content & opinions in this article are the author's and do not necessarily represent the views of RoboticsTomorrow
---
Comments (0)
This post does not have any comments. Be the first to leave a comment below.
---
Post A Comment
You must be logged in before you can post a comment. Login now.
Featured Product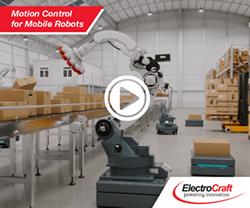 ElectroCraft is showcasing its award-winning mobile robot technology including their powerful and compact wheel drives, high-torque-density brushless DC motors, precision linear actuators as well as servo motor drive technology at a variety of conferences and tradeshows including the Boston Robotics Summit. Robotics Summit is the premier symposium for the sharing of ideas, technology, and market developments for robotic technologies across industries. Beyond a showcase and pitch of product, ElectroCraft is eager to participate in the collaborative discussion of challenges and opportunities that will shape the near and long-term robotic marketplace.