The main advantage of having lightweight EOAT is the ability to handle the objects while not adding much weight to the end of the robot arm. This enables using smaller robots/machines as all their power can be utilized to handle the food products.
Advantages of Vacuum driven Soft Grips for Food Production
Q&A with Mike Tuohey | Piab USA Inc.
Tell us about yourself and your role with Piab.
I am the Regional Marketing Manager Americas for Piab. I have been with Piab since 1984 and my role at Piab is to communicate our product benefits to both customers and our channel partners as well as promoting our various product lines.
What are some of the challenges with large scale picking of produce when it comes to Food safety and the handling of fragile produce?
Some of the challenges with handling food products is to make sure that the products doing the handling have wash-down capability as well as ensuring that the materials are FDA-approved for direct food handling. Also, food products have challenging geometries to handle as they rarely have a flat surface. The product doing the handling needs to be flexible.
Tell us about piSOFTGRIP and why it was developed by Piab?
piSOFTGRIP® is a vacuum driven soft gripper for lightweight delicate objects with challenging surfaces. It was developed as a cost-effective alternative to more expensive complex offerings on the market.
What advantages does piSOFTGRIP have over using a suction cup or other gripping product? Any disadvantages?
The main advantage for piSOFTGRIP® over suction cups is its ability to safely and gently handle challenging surfaces that would be impossible to be handled by a suction cup. The current disadvantage is that the range of handled objects is at a maximum of about 2 inches in diameter. There will be another version of piSOFTGRIP® released soon that will allow for smaller objects to be handled, and next year one for larger objects.
Is piSOFTGRIP safe to use directly with food products?
Yes, piSOFTGRIP® is safe to use directly with food products as it is constructed of a food-grade silicone material that is also metal detectable. An optional fitting is made of wash-down stainless steel.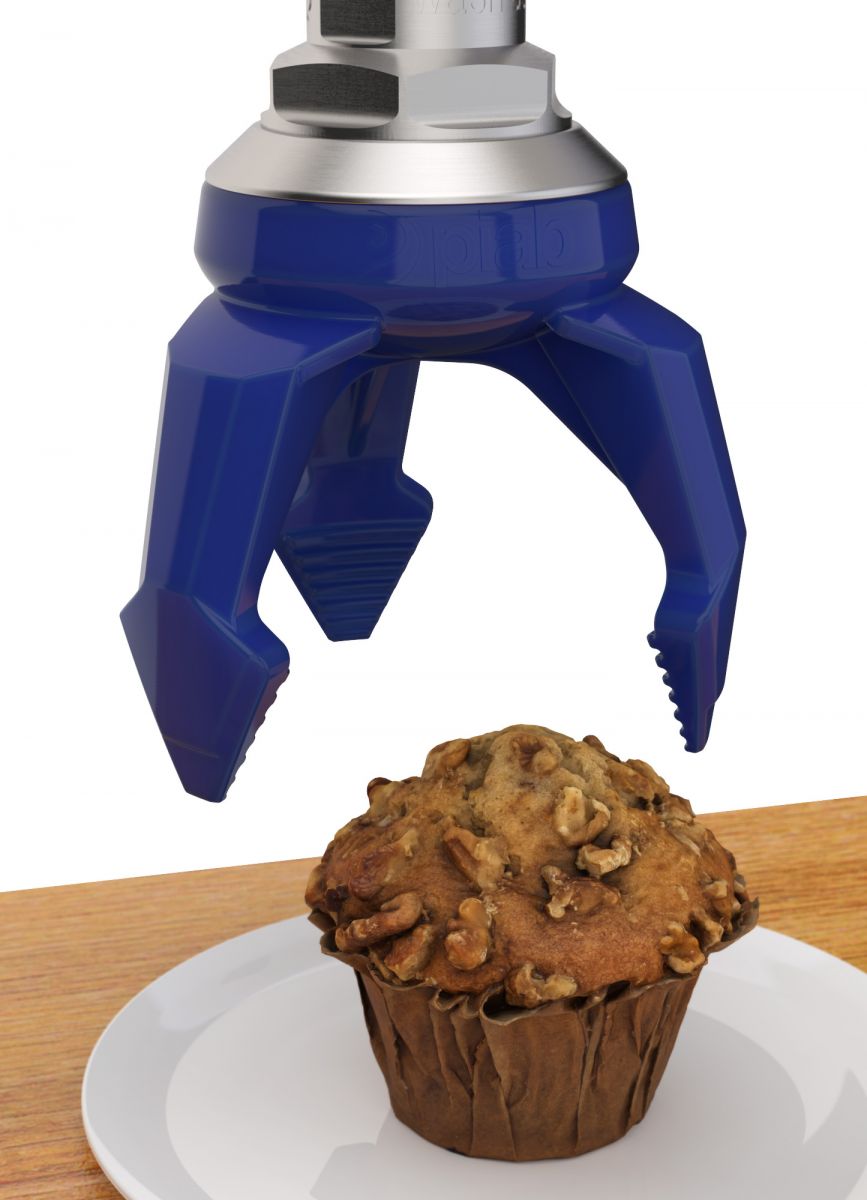 What questions should a manufacturer be asking their supplier to make sure the system is food safe?
Questions that a food manufacturer should ask of a supplier to make sure their system is food-safe is first on hygiene. The equipment must be easily kept clean, make sure there are no dirt pockets or traps. Another question is how will the handled food be kept from being damaged. Other considerations are on ease of use, while also keeping costs down.
What is the advantage of having a lightweight EOAT?
The main advantage of having lightweight EOAT is the ability to handle the objects while not adding much weight to the end of the robot arm. This enables using smaller robots/machines as all their power can be utilized to handle the food products. A compact format and low build height if the EOAT helps to add automation in existing premises.
Where do you see the biggest growth over the next several years in the food handling market?
The growth areas in food markets is all on automation. Food producers are hoping to reduce operating costs while at the same time securing increased overall production. With a wide variety of products, the food industry also requires flexible production lines. piSOFTGRIP® meets all these challenges in the food industry.
The content & opinions in this article are the author's and do not necessarily represent the views of RoboticsTomorrow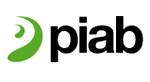 Piab Inc.
Piab provides smart solutions for the automated world, helping thousands of end users and machine producers in e-commerce logistics, food, pharma, automotive and other manufacturing industries to improve energy-efficiency, productivity and working environments. By leveraging the ongoing technological development in automation and robotics, and targeting high-growth segments and geographies, Piab's vision is to become the global leader in gripping and moving solutions.
Other Articles
A comprehensive approach to automation requires networking - not just between the individual components. Because for something really ground-breaking to emerge, already the development must be aligned.
An average of 3,500 pallets are delivered and picked there every day. A large part of the pallets is depalletized with Piab's DURAFLEX® suction cups BX52P and fed into the order picking chain.
While palletizing cartons is a regular automation application, doing so from a cold room that is regularly hosed with water to stay clean is a specific challenge. Motion Controls Robotics overcame these by using vacuum technology from Piab supplied by Neff Grp Dist.
---
Comments (0)
This post does not have any comments. Be the first to leave a comment below.
---
Post A Comment
You must be logged in before you can post a comment. Login now.
Featured Product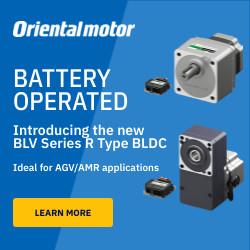 The BLV Series R Type brushless DC motor (BLDC motor) speed control system offers the design of motor and driver significantly reduced in size and weight, yet high-power, and contributes to the battery driven automation. The BLV Series R Type is compatible with the two interfaces of Modbus (RTU) and CANopen communication.