Using ATI's AOV-10 Compliant Orbital Sander and Universal Robots UR10e, Kane Robotics integrated an aluminum polishing application that multiplies productivity.
2021 Top Article - Collaborative Robotic Sanding with Kane Robotics and ATI's AOV-10
Case Study from | ATI Industrial Automation
Kane Robotics, headquartered in Albuquerque, New Mexico and Chino, California specializes in turnkey collaborative robot systems for the manufacturing industry. Kane's roots are in aerospace and defense, but they are expanding their focus to include applications in construction, automotive aftermarket, and other commercial manufacturing. Their goal is to eliminate dirty, dull, repetitive processes through the development of cobot solutions for a wide spectrum of assembly, material removal, and inspection tasks. To accomplish this goal and continue growing their application portfolio, Kane Robotics invests heavily in research and development, pairing integration expertise with leading edge robotic equipment in practical, versatile cobot systems. Using ATI's AOV-10 Compliant Orbital Sander and Universal Robots UR10e, they integrated an aluminum polishing application that multiplies productivity.
Aluminum manufacturing is a burgeoning market for aerospace, rich with opportunities for automation in sanding, buffing, and finishing operations. To better understand the overall process of aluminum finishing, Kane Robotics teamed up with Yanks Air Museum to restore aluminum propeller blades for an aircraft display. Their goal was to bring the propeller finish back to a like-new state and hopefully, identify an automated solution that could tackle a variety of aluminum parts and finish requirements.
Aircraft propeller blades are large and complex; regardless of the specific material or finish requirements, a material removal system will have to account for their curvy geometry. Traditionally they are finished by hand – a hazardous, tedious process prone to inconsistencies. As one might imagine, people are not exactly lining up to do this work; when they do, they burn out quickly. Employee turnover, rework and scrap costs create expensive problems for aluminum manufacturers.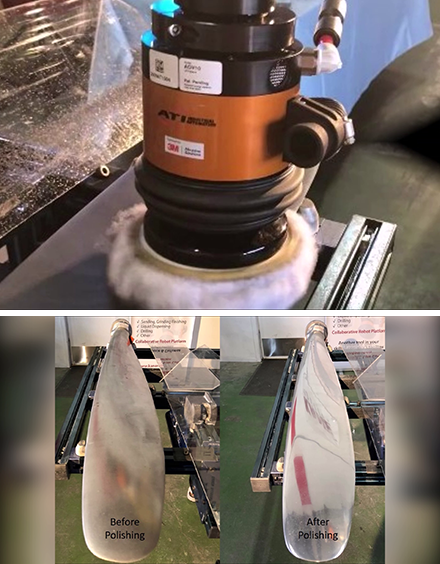 ATI's AOV-10 Sander is optimized for 3M Abrasives.
Awareness of these pain points inspired Kane Robotics to focus on making aluminum-finishing operations easier to implement and safer for the humans involved. Many of their customers are small to medium sized manufacturers that use a mix of machine and man power. These customers are familiar with robots but need solutions that are easy to program and can adapt to their changing production needs.
Using the UR10e and ATI's Compliant Orbital Sander, the AOV-10, they integrated a multi-step solution to restore the propeller blades to a pristine shine. They used RoboDK to program the initial robot path and making a few software adjustments to utilize different types of finishing media; the robotic sanding system was ready to go to work. They deployed multiple finishing techniques with different types of media alongside the adjustable compliance of the AOV-10 to achieve a sparkling finish on the propeller blades.
Kane Robotics has dedicated resources for investigating the latest and greatest technology and tooling for cobots. They have seen a number of tools emerge for robotic sanding and ultimately settled on the AOV-10 from ATI Industrial Automaton because of its price point, ease-of-use and versatility. The pneumatically-actuated AOV-10 provides a generous range of passive compliance that can be adjusted to suit different finish requirements. It's much less expensive than active force control equipment yet its capabilities address a wide range of surfaces and applications.
The key feature of the AOV-10 Sander is built-in compliance which allows for a consistent contact force on the part throughout the process. As the robot and sander traverse the curved propeller blade, the double-acting compliance ensures even processing to remove the ideal amount of material across the entire surface. The resulting finish was a drastic change from the original state and created an eye-catching display for the exhibit at Yanks Air Museum.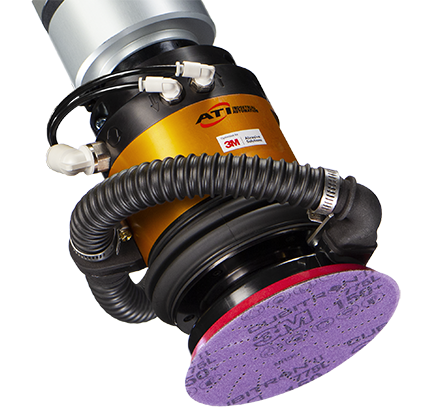 ATI's AOV-10 Robotic Sander is a UR+ Certified product.
The AOV-10 is optimized for use with 3M sanding media and fits any abrasive discs of 5 or 6 inches in size. Adjusting the contact force is as simple as modifying the air pressure. There is a vacuum option for dusty environments as well as automatic media disc changing for increased efficiency. The compact size of the AOV-10 makes it ideal for use with many robot models and is particularly well suited for collaborative robots.
Kane Robotics found that ATI's AOV-10 Compliant Orbital Sander provided a "just right" approach to their aluminum finishing operation. The passive compliant sander required minimal peripheral utilities, was simple to program, and offered a great deal of flexibility in how it can be used. Kane Robotics and ATI believe there is a future for this system in a variety of aluminum finishing applications on complex parts.
The content & opinions in this article are the author's and do not necessarily represent the views of RoboticsTomorrow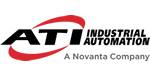 ATI Industrial Automation
ATI INDUSTRIAL AUTOMATION is the world-leading engineering-based developer of robotic accessories and robot arm tooling, including Automatic Tool Changers, Multi-Axis Force/Torque Sensing Systems, Utility Couplers, Material Removal Tools, Robotic Collision Sensors, Manual Tool Changers, and Compliance Devices. Their robot end-effector products are found in thousands of successful applications around the world. Since 1989, their team of mechanical, electrical, and software engineers has been developing cost-effective, state-of-the-art end-effector products and solutions that improve robotic productivity.
Other Articles
We will have a large variety of robotic demonstrations featuring the latest ATI Tool Changers, Material Removal Tools and Force/Torque (F/T) Sensors as well as technologies from our automation partners.
Producing the world's most advanced air defense missile requires technological innovation, especially when annual production is set to increase to 500 by 2024.
ATI has pulled out all the stops for our IMTS 2022 exhibit, with our largest booth, largest show staff and most robotic demonstrations ever! In addition, we have a variety of newly-released Force/Torque Sensors, Material Removal Tools, and Robotic Tool Changers
---
Comments (0)
This post does not have any comments. Be the first to leave a comment below.
---
Post A Comment
You must be logged in before you can post a comment. Login now.
Featured Product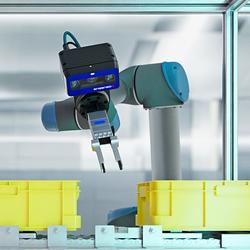 Combining the ease of use of a webcam with the performance and reliability of an industrial camera? The uEye XC autofocus camera from IDS Imaging Development Systems proves that this is possible. Its high-resolution imaging, simple setup and adaptability make it an invaluable tool for improving quality control and streamlining workflows in industrial settings - especially for cases where users would normally employ a webcam. The uEye XC autofocus camera features a 13 MP onsemi sensor and supports two different protocols: USB3 Vision, which enables programmability and customization, and UVC (USB Video Class). The UVC functionality enables a single cable connection for easy setup and commissioning, while delivering high-resolution images and video. This makes the uEye XC camera an ideal option for applications that require quick setup and need to manage variable object distances. Additional features such as digital zoom, automatic white balance and color correction ensure precise detail capture, which is essential for quality control.