Conversion from a Neon CL board to an Axion board is quite simple. The connectors are the same, so cabling won't be an issue. Simply swap out the boards, upgrade the SDK to the most recent version available on our website, recompile your code and you are good to go.
The Axion xB series frame grabbers from BitFlow, Inc.
Q&A with Donal Waide, Director of Sales | BitFlow, Inc.
Tell us about yourself and your role with BitFlow.
Donal Waide is the Director of Sales for BitFlow, Inc, a frame grabber manufacturer based in Woburn MA, about 15 minutes north of Boston. His career began in machine automation and has been in machine vision since 1997 when he worked as a project manager with an ITS company. He has been with BitFlow since 2010.
He holds a Bachelors of Engineering (Industrial) from the University of Limerick.
What is the Axion xB series frame grabbers
The Axion xB series is an expansion of the Axion CL family which BitFlow first launched in 2015. The xB series caters exclusively to Camera Link Base cameras, unlike the other boards in the series (Axion xE) which caters to all Camera Link cameras. We developed the xB series as a low cost alternative for the customer to take advantage of all the Axion family has to offer.
What are the advantages of the Axion xB series?
First off there are four options available
| | |
| --- | --- |
| Frame Grabber | Number of CL Base cameras supported |
| Axion 1xB | 1 |
| Axion 2xB | 2 |
| Axion 3xB | 3 |
| Axion 4xB | 4 |
In each case, the customer can have the most economical solution for their system and with multiple cameras save space in their system design. The xB series has a full set of options for triggering, synchronous and independent operations of the cameras.
Are there any tradeoffs between the Axion Platform and previous versions?
The Axion xB series is a direct replacement of the Neon CL family. The Neon CL family was first introduced in 2008 (Neon CLB) adding a dual option (2009) and a quad option (2010) to complete the family. The Axion xB family takes advantage of the newer technology employed by BitFlow with an improved DMA engine, a PCIe Gen 2 board for more efficiency and flexibility. Additionally, the components in the Axion xB design are newer and able to last a long time in production, a trade mark of BitFlow. BitFlow frame grabbers typically have life cycles in excess of 10 years on average.
The frame grabbers themselves typically last 8-10 years in the field in operation.
Tell us about converting from an older board to an Axion xB?
Conversion from a Neon CL board to an Axion board is quite simple. The connectors are the same, so cabling won't be an issue. Simply swap out the boards, upgrade the SDK to the most recent version available on our website, recompile your code and you are good to go.
Can you share some examples of industries and technologies that can really benefit from utilizing the Axion xB?
The main benefactors of the Axion family are the customers who want to continue with their current technology but upgrade to the newest product on the market for that technology. Customers using CL Base cameras are very large in numbers and we have consistently seen this in our sales of the Neon CL family. Whether it's a single or a quad camera system, the pedigree of a 2021 BitFlow product tells its own story. Several of our customers have been with us for years, seeing the customer service, the technological developments and other factors. BitFlow's expertise has been shown in industries such as semiconductor inspection, optometry, print inspection and mail sorting. The advantages of a cheaper frame grabber with all the bells and whistles of it's bigger and more powerful brothers (Axion xE series), makes it a very attractive package to customers looking for real time accuracy and zero image/data loss.
Tell us about the R&D process that helps BitFlow stay ahead and continue to be an industry innovator?
Since 1993 and the launch of our first product, the team at BitFlow is constantly looking at new ideas for the next frame grabber or accessory to make a customer's life easier. Every year since inception, we have launched something new keeping us fresh in the minds of our customers and also the industry. BitFlow are known for innovation, with some of the first developments for a frame grabber company in the industry. Over time, we have been able to see the trends of the industry, along with listening to the customers and participating in the standards meetings and building what is needed now, and not what we think might be needed later. The proof in the pudding is seeing our boards used on every continent in every industry for almost thirty years.
The content & opinions in this article are the author's and do not necessarily represent the views of RoboticsTomorrow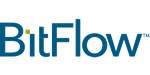 BitFlow, INC.
BitFlow has been developing industrial frame grabbers and software for the imaging industry since 1993. We specialize in interfacing to cameras with very high data/frame rates; working in environments with complex triggering and I/O requirements; and running in applications where every CPU cycle is precious.
Other Articles
Fiber optics transmit data as pulses of light through strands of fiber made of glass or plastic. When bundled with hundreds of other strands, the resulting fiber optic cable will transmit more data at faster speeds and over longer distances than high-grade copper cables.
CXP-12 now offers the ability of transfer data at rates of 12.5 Gbps over a single cable up to 40m. Accompanied by the ability to power the camera from the PC via the cable is unique and unprecedented. No other interface can offer these options at these data rates currently.
Donal Waide, Director of Sales at BifFlow Inc. shares with us his thoughts on how BitFlow is managing through the pandemic as well as insights into what the future of Robotics and Automation may be.
---
Comments (0)
This post does not have any comments. Be the first to leave a comment below.
---
Post A Comment
You must be logged in before you can post a comment. Login now.
Featured Product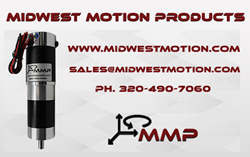 MMP specializes in supplying high-quality Brushed & Brushless DC Motors & Gearmotors for Robotics and Automation Equipment with a wide range of motor windings and gear ratios. With an impressive track record of more than 8,000 released DC Gearmotors designs and over 2,000,000 individual part numbers, we are renowned for our ability to handle large-scale orders. Due to our huge on-hand inventory, we are also well known for lightning-fast delivery of our standard products. We take pride in our dedicated customer service and our team of knowledgeable sales and engineering experts who are ready to assist you with custom design solutions tailored to your specific application. Additionally, we also offer a wide range of complimentary products, such as DC Motor Controls, DC Linear Actuators, AC-DC power Supplies, and DC Servo Amplifiers and others.