Automation and robotics create such a dynamic industrial ecosystem that it will continue to adapt to increased demand for consumer products. We'll see more artificial intelligence being deployed and utilized.
Labor Shortages Impact on the Automation in the eCommerce Boom
Q&A with Mike Vigoda | Schmalz, Inc.
Tell us about yourself and your role with Schmalz.
My name is Michal (Mike) Vigoda, and I am supporting our engineering group and customers in the capacity of a manager. I've been with the company for almost 10 years now working on various projects, including eCommerce and order fulfillment in addition to projects from many other industries.
How are Schmalz products being used in eCommerce and order fulfillment?
There's a huge demand for Schmalz's solutions in the areas described, starting with ergonomically designed tube lifters that help people lift heavier products and prevent from injuries to fully automated grippers.
We work closely with robot integrators and vision companies to whom we provide turn-key end-of-arm tool solutions to meet the demand of eCommerce and order fulfillment.
Has Schmalz seen an increased need for automation from its eCommerce customer base?
Absolutely. While Covid-19 created a downward spiral for many companies, fortunately this hasn't been the case for Schmalz. One of the biggest drivers of increased demand has particularly been in eCommerce and purchasing online, which became the way of getting products for the vast majority of consumers.
What types of applications are eCommerce centers seeking?
The majority of the applications are around bin picking, where individual items need to be handled to fulfill specific orders. Another example would be sortation of already packaged products, which need to be scanned and diverted where needed downstream. However there are also many applications where a product needs to be handled in bulk. An example of that would be de-palletizing of complete homogenous or mixed layers of products. Additionally, truck unloading has become a hot area as well.

What are the challenges that they're met with currently?
The biggest challenges are around the product itself. There are millions of different shapes, forms, and porosity of the products that need to be handled, which present difficulties for the gripper itself. While material handling solutions historically evolved around perfecting the ability to handle a specific type of product with a specific solution, we're now being challenged to combine them and create a single solution that is going to work for this wide range of products.
The products are often obstructed by neighboring ones, which requires vision systems to properly identify accessible parts in the mix through machine learning.
Not only is it difficult to handle this product range, but the required cycle time and speed puts it on another level in difficulty and complexity.
Aggressive integration times, paired with supply chain issues, reduce solution development time and require intense focus on the task on hand.
How do you access the needs and develop best solutions?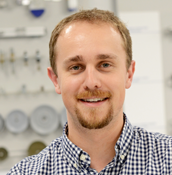 It's been Schmalz's curse and a blessing that customers usually reach out to us with challenging projects and applications which built our reputation in the industry. This approach allowed us to be part of piloting projects in eCommerce and order fulfillment where material handling solutions were needed.
Schmalz is a global company, which allows us to tap into the right talent and expert pool in any given area within the company. Being a third-generation, family-owned company, a lot of profits are poured back into the company in the form of R&D, to leave a technological legacy behind. Diverse teams and financial resources help us stay focused on developing the best solutions.
Do you foresee a slow-down in eCommerce as we begin to reopen from the pandemic?
Even though eCommerce and buying online is a newer habit, I don't foresee it going away. We might see more local solutions, closer to the consumer, to be created. However, the convenience and ease of purchasing with one click will probably stay.

As the eCommerce and order fulfillment industry continues to grow how do you see automation and robotics adapting to the expanding market and how is Schmalz playing a role in this?
Automation and robotics create such a dynamic industrial ecosystem that it will continue to adapt to increased demand for consumer products. We'll see more artificial intelligence being deployed and utilized.
Schmalz will continue to play a critical role, particularly in eCommerce, as a global leader in material handling using vacuum technology. We continue to provide the necessary expertise and solutions in this field, which we gained over decades and cannot be learned overnight.
The content & opinions in this article are the author's and do not necessarily represent the views of RoboticsTomorrow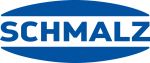 Schmalz
Schmalz is the global market leader in vacuum automation and ergonomic handling solutions. Schmalz products are used all over the world in applications in the logistics, glass, metal, automotive, packaging, and wood industry sects. The wide range of products in the Vacuum Automation unit includes individual components such as suction cups and vacuum generators, as well as complete gripping systems and clamping solutions for holding workpieces.
Other Articles
LHMT GmbH develops highly specialized tools that fully automate not only the actual scoring and milling process of printed-circuit boards, but also the loading and unloading of the sensitive circuit boards.
What should you do if you want an ergonomic lifting aid, but your ceiling height is too low for conventional crane systems? Schmalz's solution is a modular flat jib made of aluminum that guarantees smooth movement sequences, even in rooms with low ceilings.
In order to become more efficient and work more quickly but at the same time protect the health of their employees, it is worth investing in ergonomic lifting devices.
---
Comments (0)
This post does not have any comments. Be the first to leave a comment below.
---
Post A Comment
You must be logged in before you can post a comment. Login now.
Featured Product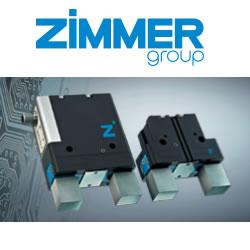 IO-Link is the first standardized IO technology worldwide for communication from the control system to the lowest level of automation.