Modern manufacturing requires facilities to maximize efficiency and ensure product quality. However, space limitations can impede these goals. Integrating elevations and line egress solutions will grant your facility the flexibility it needs to succeed.
Optimize Space with Conveyor Elevations and Line Egress Solutions
Article from | Dorner Conveyors
Why Systems Need to Be Flexible
Modern manufacturing requires facilities to maximize efficiency and ensure product quality. However, space limitations can impede these goals.
Integrating elevations and line egress solutions from Dorner will grant your facility the flexibility it needs to succeed.
Provide More Floor Space. Because space is such a desired and important feature of modern manufacturing facilities, Dorner conveyor solutions strive to free up floor space and allow your operations to proceed unhindered.
Offer Easier Access to Machinery. Using elevation and line egress systems for your conveying needs provides easier access to other machinery, improving efficiency and ensuring personnel can work more effectively.
Simplify Processes. At Dorner, we strive to design and develop conveyor solutions that cooperate with and enhance your existing processes, ensuring that you can achieve optimal performance.
Types of Elevation and Line Egress Systems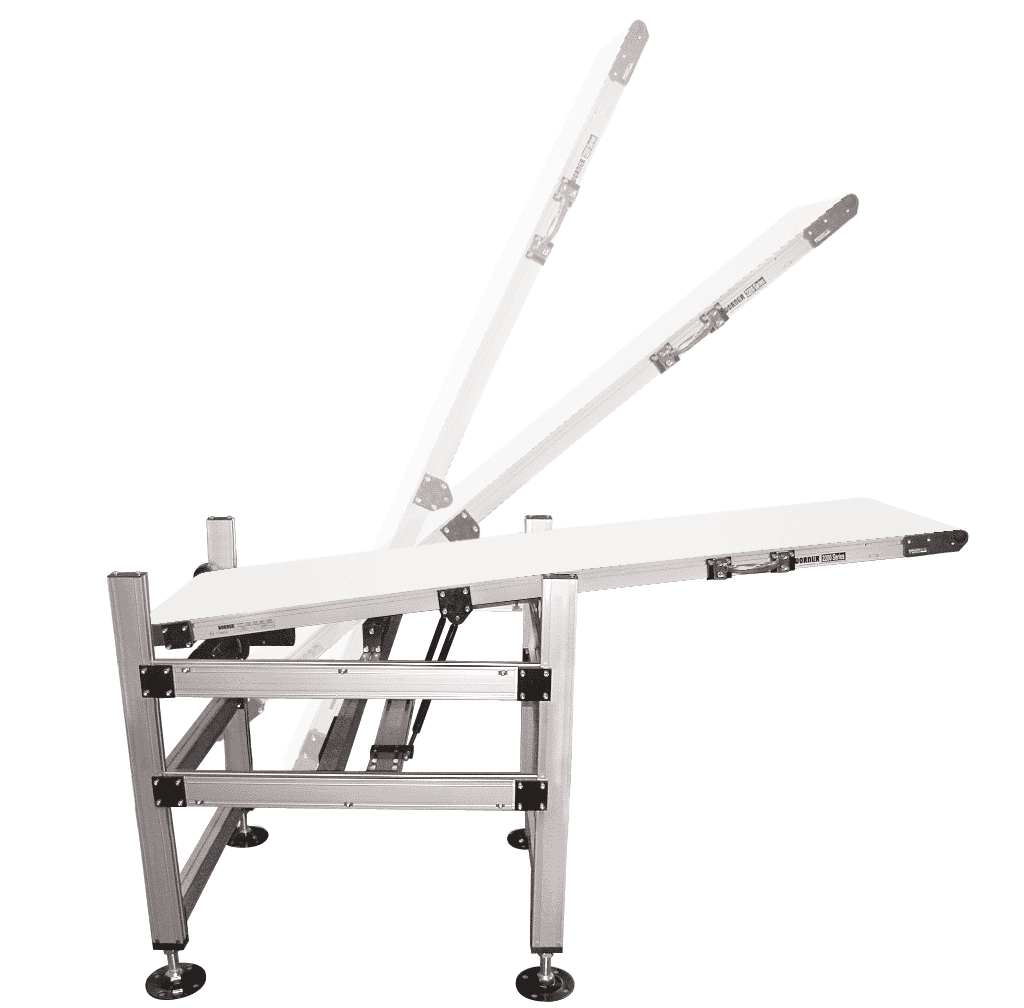 Z-Frame conveyors
Vertical belts
Packaging inclines
Conveyors with adjustable inclines
Vertical Transfer Units (Elevators)
Vertical Elevation Conveyors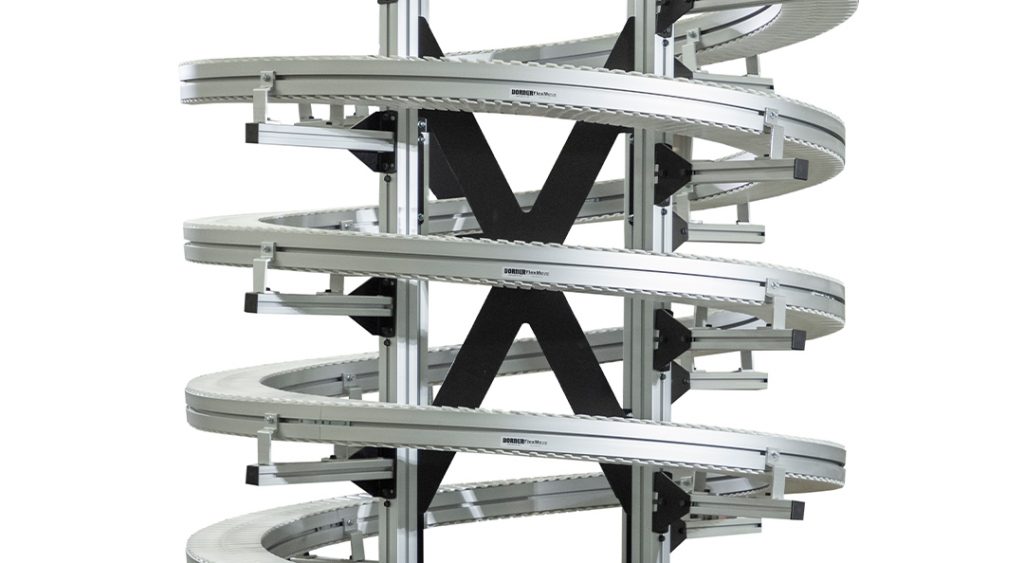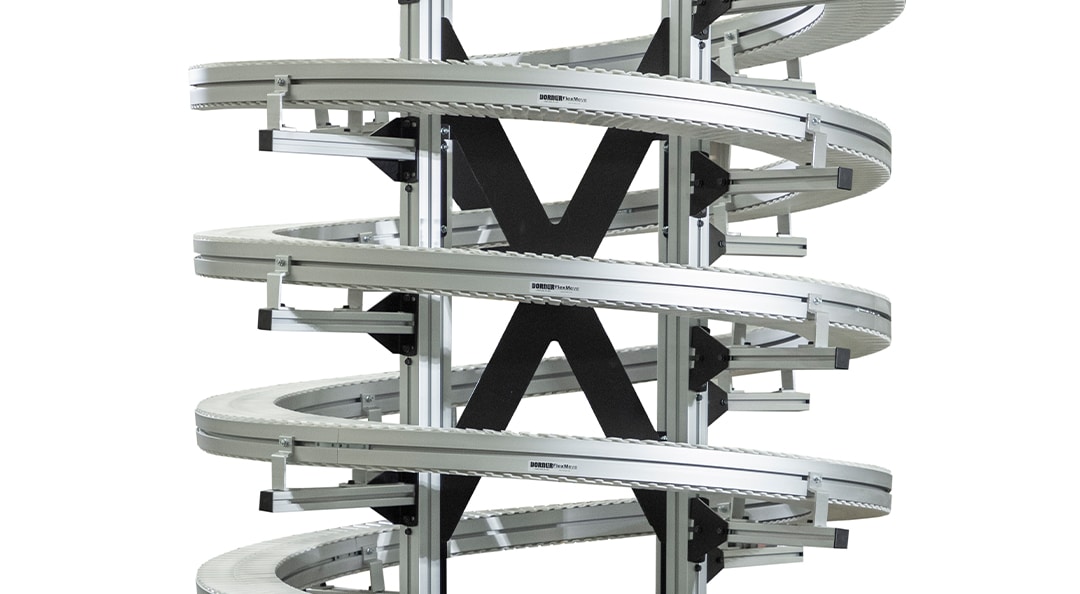 1. Flexible Chain Conveyors.
Flexible chain conveyors, like the FlexMove Helix and Alpine models, are capable of making tight turns and steep inclines for optimal efficiency and space-saving functionality. Using flexible chain conveyors can limit the number of conveyor belts your facility requires thanks to custom infeed and outfeed lengths.
2. Z-Frame Conveyors.
Designed with one or two pivot points, Z-Frame conveyors are among the most well-known elevation solutions for manufacturing facilities. Z-Frame conveyors, also referred to as low profile z-frame (LPZ) conveyors, effectively free up floor space and enable the production process to navigate around obstacles such as other machines.
3. Belt Over Belt Conveyors.
When in need of an elevation or line egress solution, you should consider the products you are manufacturing and moving to ensure product safety and quality. For soft, flexible, or unevenly-shaped products, belt over belt conveyors are often more effective.
4. Wedge Conveyors.
Similar to the belt over belt conveyor, the wedge conveyor uses cleated chains to grip products on either side to lift or lower them. Wedge elevators can be custom-built to accommodate products of varying shapes and sizes.
5. Vertical Belt Technology.
When products need to be moved in 90° sanitary applications, vertical belt technology is notably effective. The proprietary staggered sidewall belt provides more pocket capacity, improved product release, and reduced product loss. With an open design, vertical belt solutions are easy to clean, as well.
Learn more about Dorner's Elevation and Line Egress Conveyors on the Solutions page.
The content & opinions in this article are the author's and do not necessarily represent the views of RoboticsTomorrow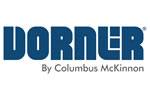 Dorner Mfg. Corp.
Founded in 1966 and based in Hartland, Wisconsin, Dorner is a privately held World Leader in the design, applications, manufacturing, and integration of conveyor systems. Companies from over 1,200 different industries worldwide turn to Dorner to achieve improved efficiency, productivity, and a positive ROI.
Other Articles
By outsourcing this essential component of their projects, businesses can gain a competitive edge, save valuable time, reduce costs, and benefit from the expertise of conveyor system manufacturers.
We will be showcasing all four of our pallet system conveyors: the FlexMove, ERT150, ERT250, and Precision Move conveyors. Each conveyor is designed to interface with robotics and operators, as well as move product through machinery during the manufacturing process.
When it comes to efficient and effective material handling, conveyors are an invaluable component of any system. Conveyor systems streamline processes, reduce manual labor costs, and optimize productivity by moving materials from one place to another.
---
Comments (0)
This post does not have any comments. Be the first to leave a comment below.
---
Post A Comment
You must be logged in before you can post a comment. Login now.
Featured Product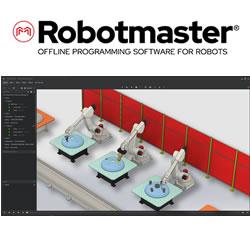 Program multi-robot cells and automatically solve robotic errors with ease. Hypertherm Associates announces a new version to its robotic programming software. Robotmaster 2024 addresses key market trends including the support for programming multiple robots in a single work cell and the demand for automatic trajectory optimization and robotic error correction.