Having the wrong elevated flooring surface — such as concrete, which frequently has uneven surfaces, cracks, and spalling — can significantly hamper the function and productivity of AGVs and AMRs.
Investing in AGVs or AMRs? 6 Ways Engineered Mezzanine Flooring Maximizes Implementation Success
Article from | ResinDek
Facing continued labor shortages and rising throughput demands associated with the dramatic uptick in e-commerce, warehouses and distribution centers across a wide swath of industries are increasingly turning to mobile automated vehicles. Flexible, versatile, and un-manned automatic guided vehicles (AGVs) and autonomous mobile robots (AMRs) handle the transport of loads and support pickers as they fill orders.
Demand for AGVs and AMRs have risen dramatically. ABI Research projects a 40% compound annual growth rate (CAGR) in shipments of these systems to warehouses worldwide between 2021 and 2030. By 2025, Interact Analysis foresees 53,000 U.S. sites leveraging AGVs and AMRs — a massive increase over the 9,000 sites using them in 2020.
Also on the rise? Demand for available warehouse square footage. It's skyrocketed in the past year, according to CBRE. Industrial leasing hit a record 587 million square feet in summer 2021, a 52% increase over the same period in 2020.
With a national vacancy rate of 4.0%, the cost per square foot also continues to surge- leaving operations to carve more space out of their existing footprint by adding elevated work platforms, mezzanines, and pick modules to maximize the cube of their buildings.
Elevated Flooring Impacts AGV and AMR Operation
With more AGVs and AMRs deployed in warehouses, and more warehouses adding mezzanine space, it's only logical for these efficiency boosters to meet. But having the wrong elevated flooring surface — such as concrete, which frequently has uneven surfaces, cracks, and spalling — can significantly hamper the function and productivity of AGVs and AMRs.
Before investing in an AGV or AMR fleet, make sure your mezzanine floor has these six key attributes for maximum implementation success:
Capacity. The floor, steel decking, and elevated work platform must be engineered to handle both the robots and their loads.
Coefficient of Friction. A floor surface needs just the right amount of surface roughness for the robot to travel across it at the expected rate.
Levelness. The swales, dips, and valleys common in concrete flooring can cause a robot to roll away from its intended path.
Glossiness. Shiny finishes reflect more light than dull ones. Robots navigating via lasers that read waypoints on the floor can be confused by a glossy finish.
Durability. Robotic traffic is highly repetitive, especially AGVs, so the floor's wear resistance is critical to its longevity.
Correct Color. Some robotic navigation systems function better with white flooring, others with gray; it's essential to specify the surface color that works best.
ResinDek Panels: The Optimal Elevated Surface for AGVs and AMRs
Specially engineered to meet the needs of robotic traffic, Cornerstone's ResinDek® flooring panels with either TriGard® ESD or MetaGard® finishes have been extensively tested with AGVs and AMRs for the coefficient of friction, surface roughness, wear resistance, and light reflectivity.
TriGard ESD finish endures the consistent, repeated travel patterns of AGV and AMR traffic. It comes standard with electrostatic dissipative (ESD) to protect sensitive, onboard electronic equipment from damage.
MetaGard stands up to extreme wear. Testing found it to be 5x more abrasion resistant than concrete in heavily trafficked areas with dirt and debris. Testing also showed that MetaGard withstands more than 2 million annual pivoting passes when AGVs change direction.
Before you invest in a fleet of AGVs or AMRs for use on a mezzanine floor system, contact Cornerstone Specialty Wood Products. We're happy to answer all your questions.
The content & opinions in this article are the author's and do not necessarily represent the views of RoboticsTomorrow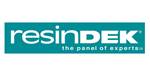 ResinDek / Cornerstone Specialty Wood Products
As the manufacturer of ResinDek® panels, we have been at the forefront of testing and innovating flooring panels for the Material Handling Industry since 1994. In 2007, we began providing ResinDek panels for automated warehouse distribution robots. Much of our initial research and development occurred with Automated Guided Vehicles. In the last decade, we have provided a variety of ResinDek engineered flooring products to numerous Automated Guided Vehicles (AGV) and Autonomous Mobile Robot (AMR) manufacturers for their testing labs. As a result, millions of square feet of ResinDek panels are in service worldwide with robotic traffic in distribution centers, warehouses, microfulfillment centers, and retail environments.
Other Articles
One of the best ways today to improve business efficiency is through the use of warehouse robots. And while planning is underway to adopt warehouse robots, it's important to consider the most ideal flooring.
While AMRs can be deployed in existing warehouse and distribution centers, some considerations should be considered to ensure they navigate and perform at their peak. Specifically, the durability and condition of the flooring upon which they travel.
On the surface, anti-static sounds like the right choice. Anti-static means no static, right? Not quite. Read on to learn the key differences between anti-static flooring and electrostatic dissipative (ESD) flooring.
---
Comments (0)
This post does not have any comments. Be the first to leave a comment below.
---
Post A Comment
You must be logged in before you can post a comment. Login now.
Featured Product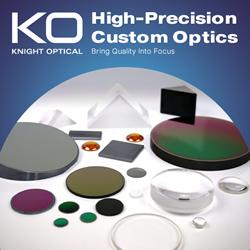 In the era of Industry 4.0, automation and machine learning drive the future. Knight Optical stands at the forefront, collaborating globally to supply precision optical components that power the robotics and automation sector. From UAVs, drones, and robotics to machine vision, LiDAR-driven car sensors, and renewable energy, our optics empower innovation. Optical components play an important role within the industry, including: Optical windows and domes safeguard systems in unmanned vehicles while preserving the field of view for cameras. Infrared lenses with aspheric surfaces elevate thermal imaging. Optical filters excel in machine vision, with colour glass, interference, and dichroic filters in our stock. Knight Optical provides stock components and custom solutions made to your exact specs. With every component undergoing rigorous metrology and QA checks before shipment, you are sure to experience true precision, innovation, and assurance.