Whether you're designing a fully autonomous, semi-autonomous, or remote-controlled mower, ensure that you are up to date on the safety standards and regulations that apply to your application.
Building The Next Generation of Commercial Mowers
Article from | Fort Robotics
Key considerations for designing safe autonomous, robotic, or remote-controlled lawn mowing solutions.
Commercial lawn care is becoming synonymous with innovation.
Why? Dull, dangerous, and dirty jobs like mowing are ideal for automated solutions that let machines take on our most tedious and hazardous work. In addition, the significant labor shortage in the landscaping industry makes innovation a promising investment. The right solutions can increase worker safety and ROI by allowing smaller crews to mow more efficiently.
But increasing productivity while reducing risks is no small task. How can you design autonomous, remote-operated, or robotic mowers that maximize your investment without sacrificing safety?
Remote Control Slope Mowers
Mowing along steep slopes, such as those around drainage ditches and ponds, is a notoriously dangerous situation for commercial landscapers–making it a prime application for innovative, tech-based improvements.
Typically, workers are required to use labor-intensive push mowers and string trimmers when tackling slope mowing, which can slow down an operation that eventually affects a company's bottom line.
There are specialized mowers designed for slopes, but the use cases for available solutions are generally limited to 15%-20% inclines–leaving a huge gap in the market for those looking to safely and efficiently mow steeper inclines.
Recently, mowers specifically designed to be controlled remotely from a distance have been helping to solve this problem - allowing operators to mow difficult terrain safely from a distance. For dangerous mowing applications, remote control is the ideal solution so that operators can navigate difficult terrain without putting themselves at risk.
Choosing the best remote control for slope mowing.
The right remote control can maximize usability and safety for slope mowing. Important considerations in choosing a remote control are
Precise control: Remote devices with precise, responsive controls with high-resolution joysticks are ideal for navigating the challenges of complex landscapes.
Long-range radio: Since operators need to maneuver mowers across long distances, a robust and reliable wireless connection is essential. ISM radio is ideal for this type of long-range, line-of-sight communication.
Ease of use: To maximize productivity, operators should be able to pick up and use the remote control quickly without requiring extensive training time. A lightweight, ergonomic controller is also essential for comfortable all-day use.
Safety features: Drop detection and reliable emergency stop are crucial for reducing potential injuries and damage.
Ruggedized hardware: Controllers should stand up to heavy use and function in all weather and outdoor conditions.
Looking for detailed specs on safe control products for lawn care? Download the datasheets here.
Autonomous and Robotic Mowing
For wide open spaces, autonomous or semi-autonomous mowers are an excellent solution. Sensors and AI guide the mower to uniformly cut a pre-designated area, freeing people to focus on more detail-oriented tasks such as edge work and weeding.
Because these machines operate without direct onboard human control, autonomous mowing comes with its own safety concerns and vulnerabilities. For these applications, choosing solutions that reduce the potential for safety incidents is crucial.
Considerations for building safe and efficient autonomous mowers:
Emergency stop capabilities: If an unpredictable situation occurs, such as a child or animal getting close to the mower, you want to ensure that a human supervisor can intervene immediately. It's important to ensure that your machine has remote, safety-rated e-stop capabilities so operators can stop the mower quickly and reliably in an unsafe situation.
Security: With connected devices, it is extremely important to secure your hardware and software against tampering or interference from bad actors. Design your system with protections to ensure that only authorized operators can take control.
Temporary remote control: The ability to switch seamlessly between manual and autonomous operation is a huge consideration for productivity and safety. This allows operators to navigate mowers to and from the worksite easily and take temporary control for maintenance or other tasks easily.
Fleet Control Versatility: Landscaping jobs have different needs. Applications where multiple mowers operate simultaneously often require systems designed with on-the-fly adaptability to increase efficiency for applications of any size.
Functional Safety for Commercial Mowing
Mowing is a dangerous job, and there is no shortage of real-world scenarios that result in severe operator injury and even death. According to data from OSHA and the Consumer Product Safety Commission, nearly 85,000 lawnmower-related injuries occur annually in the United States, and 35 workers have died from ride-on mower rollovers alone since 2019.
Remote control and robotic solutions have huge potential to make mowing safer, but new technology must be designed with a safety-first outlook.
Whether you're designing a fully autonomous, semi-autonomous, or remote-controlled mower, ensure that you are up to date on the safety standards and regulations that apply to your application. OSHA's General Industry and Construction regulations govern landscaping and commercial lawn mower use. In addition, the American National Standard Institute provides guidance related to worker protection through suggested rules such as the B71.4 Standard for Commercial Turf Care Equipment. When possible, look for safety-certified remote controls and components to increase the overall safety and compliance levels of your design.
By keeping functional safety top of mind early in the design process, you can help avoid potential safety pitfalls throughout development and deployment, protecting your workers, future customers, and your company's reputation.
Mowers that have safety certification and are functionally safe can also increase the value of your equipment and open the door to new markets and growth opportunities.
Designing The Future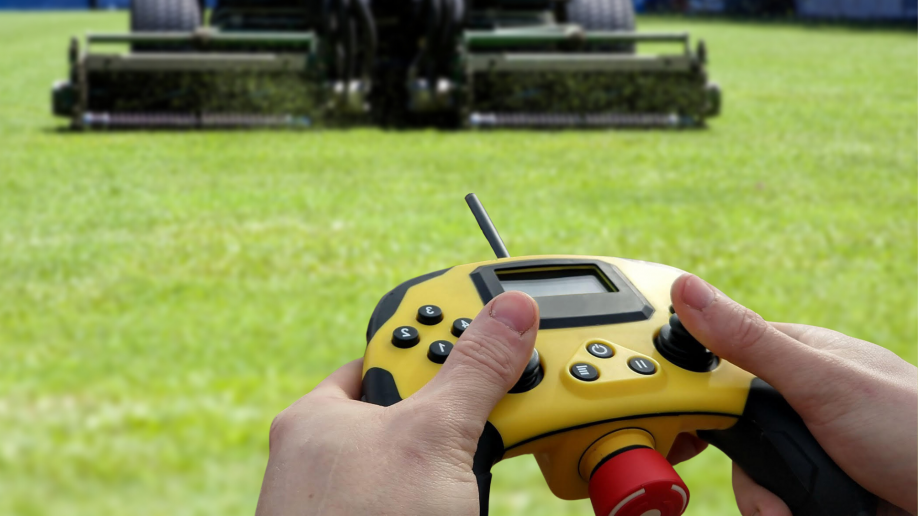 At FORT, we help OEMs in a variety of industries to help reduce injuries, damage, and downtime for their applications with solutions such as our Wireless E-Stop or Safe Remote Control products. In lawn care, we've worked with established equipment companies and innovative startups to help make the next-generation mowers safer and more productive with trusted, easy-to-use controls.
Download the datasheets for FORT Mowing Solutions to learn more about what FORT can do for you.
The content & opinions in this article are the author's and do not necessarily represent the views of RoboticsTomorrow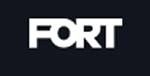 FORT Robotics
Our mission is to unlock the full potential of automation by accelerating development, reducing risk, and building trust in autonomous systems.
Other Articles
Let's examine the risks associated with forklift operations and look at ways to use safety protocols and smart technology to enhance workplace safety and prevent forklift accidents.
There are many safety standards - most have been developed in the age of the fixed autonomous robot - behind a cage - in a factory, for example. Today, these robots are moving.
---
Comments (0)
This post does not have any comments. Be the first to leave a comment below.
---
Post A Comment
You must be logged in before you can post a comment. Login now.
Featured Product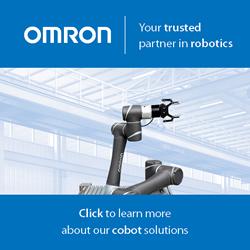 Humans and robots can now share tasks - and this new partnership is on the verge of revolutionizing the production line. Today's drivers like data-driven services, decreasing product lifetimes and the need for product differentiation are putting flexibility paramount, and no technology is better suited to meet these needs than the Omron TM Series Collaborative Robot. With force feedback, collision detection technology and an intuitive, hand-guided teaching mechanism, the TM Series cobot is designed to work in immediate proximity to a human worker and is easier than ever to train on new tasks.