Although at present robotic automation forms only a small part of warehouse spending it is predicted that it could grow from $3.6bn in 2021 to $18bn in 2025. As technology and AI's improve, automation systems will grow even faster.
Motors In Automated Warehouse Operations
Article from | Parvalux
The key to modern warehouse success is the implementation of motorized automated material handling equipment, which not only improves employee safety but is also fundamental to increased efficiency within the business.
Since the start of the COVID-19 pandemic, there has been exponential growth in online shopping, with an increase of 43% in 2020 alone. Most of this additional shopping is being fulfilled via large, complex warehousing and distribution hub facilities. In 2021 the orders for new warehousing units in the UK was the highest since 1985 and was worth £5.6bn.[1]
The increase in online shopping and warehouse requirements has unfortunately arrived at the same time as a global labor shortage meaning it can be difficult to fill staff vacancies quickly. This is where automation systems can easily fill the gap. Although at present robotic automation forms only a small part of warehouse spending it is predicted that it could grow from $3.6bn in 2021 to $18bn in 2025. As technology and AI's improve, automation systems will grow even faster and efficiencies and cost savings will increase at the same time.
There are a number of ways that automation can improve the functionality of the warehouse space.
Shuttle Systems – Warehouse shuttle systems are mobile transportation vehicles which can 'shuttle' between storage racks retrieving and sorting stock. They are able to work on multi-levels through automation and the main benefit of these is to maximize the floor space within the warehouse, without the health and safety issues which arise with drivers and forklifts entering the lanes to do the same job.
Sorting Machines – These systems are able to divert, redirect, divide and sort items like parcels and are central to most warehouse operations. They can help increase accuracy, operational efficiency and volume passing through the process, whilst also freeing up staff to be diverted to more skilled tasks elsewhere within the organization.
AGV/AMR/AS/RS – Automated guided vehicles, autonomous mobile robots, automated storage and automated retrieval systems travel autonomously through a storage or warehouse environment on dedicated tracks and can load, distribute and pick items without a driver. They can traverse numerous floors and multiple levels within those floors. Autonomous mobile robots can also react in real-time to obstacles in their path and can alter workflows to counter any operational changes.
Palletizing Robots – Palletizing robot systems (including layer, layer freezer, mixed case and inline palletizing) automate the placement and stacking of goods onto a palette ready for transportation. The robots often include an arm which can move specific products, as well as other tools for the palletizing of stock. With the right motor robot palletizing systems can provide shorter cycle times, fewer (if any) breakages to product as well as accurate packing processes therefore improving the efficiency of the warehouse.
Strapping – Strapping technology includes stand-alone and line-integrated, unwinding and sealing solutions to speed up the packing and palletizing processes. They can be operator assisted or fully automatic depending on requirements. They also save labor man hours and costs, maintain the most efficient use of materials, as the machine will use the minimum amount of strapping per shipment by self-calibrating for different size packages, which will also reduce the warehouse's carbon footprint.
Bots – Motors can be found in a whole array of other bots such as bagging machines and cartonisation equipment which facilitate the production line, picking, packing and shipping processes. Choosing the right size motor for the job in hand will improve the efficiency of the process.
Conveyors – The use of automated conveyer robotics can reduce labor costs as they are able to do repetitive tasks such as transportation, sorting and loading quicker and more efficiently than humans. They transport products throughout the warehouse, from picking to distribution for example or from one zone to another and are perfect for high-volume distribution hubs.
Automation will also include inventory robots which record stock as it is removed and placed ensuring there is an up-to-date inventory at all times, keeping supply chains moving and that all trading partners and clients know what stock is available, and use that data to predict demand, avoid delays and ensure the correct products are delivered every time.
One of the main benefits of automated robot systems in the warehousing industry is that they can work repetitive tasks 24/7 which can save money on labor costs. They can also free up valuable personnel to work on more skilled tasks elsewhere. There are fewer injuries amongst the staff as they are generally kept away from the more dangerous repetitive tasks, there is increased accuracy and of course they work out in the long run to be cheaper. However, the efficiency of an automated system is all down to the motor and how reliable it is. A machine which is constantly breaking down and being offline for repairs does no one any good.
Parvalux has been leading the way with standard and custom gear motor designs for conveyor belt systems, picking systems, parcel sorting equipment, pallet shuttles and automated storage and retrieval systems (ASRS), ensuring that warehouses globally are working to capacity. Our motors are reliable and therefore require minimum maintenance ensuring very little downtime.
The key to ensuring effective, reliable and efficient drive systems is to utilize the most appropriate motor for the equipment, and Parvalux designs and manufactures an exciting range of AC, DC brushless and brushed motors which are highly praised globally.
The BLx60 brushless motor
Parvalux has significant experience supporting some of the largest and most innovative intralogistics equipment manufacturers. This support will be made easier due to the introduction of the new BLx60 brushless motor which is designed with warehouse applications in mind. This motor has a number of key features including:
High torque 4 Pole BLDC motor
Continuous torques of up to 0.7Nm
Voltage range 12-48V DC
NEMA 23 mountings
IP54 protection
Class F insulation
Low noise and vibration resistance
The BLx60 is compatible with Parvalux encoders and brakes, Parvalux and maxon controllers and gearheads. There are also special windings available and shaft designs can be customized according to your specifications.
To find out more about the BLx60 brushless motor and how it can help with your automated material handling equipment go to the BLx60 range.
References
[1] https://www.ons.gov.uk/businessindustryandtrade/business/activitysizeandlocation/articles/theriseoftheukwarehouseandthegoldenlogisticstriangle/2022-04-11
The content & opinions in this article are the author's and do not necessarily represent the views of RoboticsTomorrow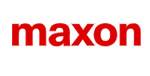 maxon group
maxon is a leading supplier of high-precision DC brush and brushless servo motors and drives. These motors range in size from 4 - 90 mm and are available up to 500 watts. We combine electric motors, gears and DC motor controls into high-precision, intelligent drive systems that can be custom-made to fit the specific needs of customer applications.
Other Articles
Precise motion control is helping a new subsea inspection device achieve highly accurate inspection with the fastest-yet speeds of data collection.
An instance of reshoring within a wider policy of genuine corporate social responsibility, and one which paid off. This is a story about robots, to be sure, but one in which humans are never far away...
Drone technology continues to advance depending on specific applications. For this article, we'll be looking at compact drones used in a variety of applications that need continuous and autonomous inspection of chimneys, shafts, and tanks.
---
Comments (0)
This post does not have any comments. Be the first to leave a comment below.
---
Post A Comment
You must be logged in before you can post a comment. Login now.
Featured Product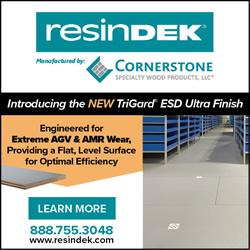 To maximize the productivity of an autonomous mobile robot (AMR) or automatic guided vehicle (AGV) deployment, it's critical to create the optimal environment that allows the vehicles to perform at their peak. For that reason, Cornerstone Specialty Wood Products, LLC® (www.resindek.com) created the TriGard® ESD Ultra finish for its ResinDek® engineered flooring panels. The TriGard ESD Ultra finish is ideal for high-traffic robotic applications characterized by highly repetitive movement patterns and defined travel paths.