Combining real-time sensor networking and artificial intelligence capabilities provides designers and end-users with a faster path to implementing machine-learning based inspection, detection and classification
Pleora Technologies and Lemay.ai, respective leaders in sensor networking and artificial intelligence, today announced a strategic partnership that simplifies the introduction of machine learning capabilities into real-time imaging applications.

Pleora's hardware and software networking technologies interface imaging and data sensors with processing platforms and display panels in industrial, medical, and security & defense applications. Lemay.ai specializes in artificial intelligence (AI), machine learning, and deep learning techniques that augment human capabilities to optimize processes and boost profitability for enterprise and government clients.
With this partnership, Lemay.ai's AI expertise will be integrated directly into Pleora's smart frame grabber and embedded interface products and available as a configurable standalone SDK (software development kit) tuned for real-time vision applications. The companies will be demonstrating the integration of Pleora's RuggedCONNECT Network Video Processing Unit and Lemay.ai's tank detection AI for advanced battlefield awareness and decision support at DSEI (London, UK September 10-13, 2019, stand N3-504). The companies are also collaborating on smart imaging solutions integrating real-time sensor networking and machine-learning based object detection, tracking and classification for industrial automation systems.
"AI promises to significantly improve decision making and automation across all market served by real-time imaging, but designers are struggling with the cost and complexity of implementation," says Harry Page, President, Pleora Technologies. "Partnering with Lemay, we're significantly lowering the barrier to entry so designers and end-users can quickly and cost-effectively leverage the benefits of AI, machine learning, and sensor networking through drop-in hardware and software solutions."
"Our expertise is developing artificial intelligence capabilities that help optimize processes to meet business or mission objectives" said Daniel Shapiro, PhD, CTO at Lemay.ai. "Drawing on our collective experience across a range of industries, our team at Lemay.ai has perfected AI techniques that surpass traditional quality control and classification to identify previously unrecognizable defects on factory floors and deliver more detailed decision support capabilities for security and defense applications."
Featured Product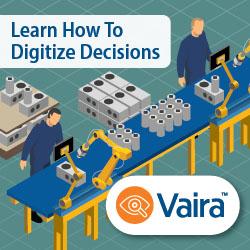 Pleora's Visual Inspection System helps operators detect errors and defects for unique component types, assembly steps, and custom low-run products where automated optical inspection (AOI) is too complex and expensive. The system helps DICA Electronics: Avoid costly, errors as a result of detecting errors at different phases in production, Speed time in detecting the root cause of the in-field errors with Tracking & Reporting apps for traceability, Maintain consistency in training new employees on requirements or with staff any time a new product is added, Easily train the system using 'good product' images for multiple product lines with no programming skills required, Reduce subjective decision-making, especially over a long shift, reducing error-escapes.