• Contract signed at the SPS trade fair in Nuremberg on November 9, 2022 • Algorithms of MVTec's HALCON machine vision software will be integrated into SICK's sensors in the form of embedded vision • Customers receive flexible and powerful solutions for their automation applications by the provision of hardware and software from a single source
Nuremberg / Waldkirch / Munich, November 10, 2022 - The leading companies in automation technology and machine vision SICK (www.sick.com) and MVTec Software GmbH (www.mvtec.com) are deepening their strategic cooperation. The corresponding agreement was signed by Dr. Martin Schenk, Senior Vice President Product Management SICK, and Dr. Olaf Munkelt, Managing Director MVTec Software GmbH, at the SPS trade fair in Nuremberg on November 9, 2022. From now on, algorithms of the standard machine vision software MVTec HALCON will also be available on both embedded and PC-based systems in SICK's automation solutions. SICK is one of the world's leading solution providers for sensor-based applications for industrial applications. MVTec, in turn, is a technological pioneer of software for machine vision with its software products HALCON, MERLIC and the Deep Learning Tool. "With the now concluded, closer strategic cooperation, we are bringing the strengths of the two worlds of sensor technology and machine vision even closer together. The beneficiaries of the solution from a single source are clearly the users," explains Dr. Munkelt.

Leveraging joint strengths through collaboration
The integration of the machine vision standard software HALCON into SICK's programming ECO system provides the answer to the automation industry's increased requirements in terms of flexibility and scope of services. "By working together across companies, we can leverage strengths and present our customers with solutions that generate more transparency and quality even faster. The strategic development of our Inspector P Series and Sensor Integration Machine family as well as our extensive camera portfolio allows us to respond even more flexibly to customer needs. Furthermore, our OEMs and integrators can profit from HALCON's extensive developments. In particular, our quality control systems benefit from the possibilities HALCON offers, for example with OCR and other image processing algorithms," says Dr. Martin Schenk, Senior Vice President Product Management.
Machine vision opens up new industries and applications
SICK and MVTec have already been working together since 2015. It is the declared ambition of both companies to jointly advance technological developments in the automation industry by contributing their individual strengths. "By combining classic methods of image processing and new deep learning technologies, industrial image processing is giving the entire automation sector a technological boost. Increasingly powerful embedded systems are also contributing to this. Machine vision is thus increasingly becoming the eye of production. And we at MVTec supply the appropriate software for this", says Dr. Munkelt.
With HALCON, MVTec offers software that is specially tailored to the needs of industrial PCs and embedded devices such as sensors. This ensures that the software achieves optimal performance on all platforms. At the same time, MVTec's software supports all relevant interfaces and thus enables fast implementation and maximum compatibility within the embedded devices. Users thereby have more options when it comes to choosing appropriate operating systems, architectures, and camera models for their solutions.
About SICK
SICK is one of the world's leading solutions providers for sensor-based applications in the industrial sector. Founded in 1946 by Dr.-Ing. e. h. Erwin Sick, the company with headquarters in Waldkirch im Breisgau near Freiburg ranks among the technological market leaders. With more than 50 subsidiaries and equity investments as well as numerous agencies, SICK maintains a presence around the globe. In the 2021 fiscal year, SICK had more than 11,000 employees worldwide and a group revenue of around EUR 2 billion. Additional information about SICK is available on the Internet at https://www.sick.com or by phone on +49 (0)7681202-4183.
About MVTec Software GmbH
MVTec is a leading manufacturer of standard software for machine vision. MVTec products are used in all demanding areas of imaging: semiconductor industry, surface inspection, automatic optical inspection systems, quality control, metrology, as well as medicine and surveillance. By providing modern technologies such as 3D vision, deep learning, and embedded vision, software by MVTec also enables new automation solutions for the Industrial Internet of Things aka Industry 4.0. With locations in Germany, the USA, and China, as well as an established network of international distributors, MVTec is represented in more than 35 countries worldwide. www.mvtec.com
Featured Product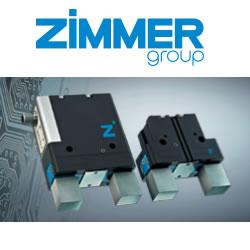 IO-Link is the first standardized IO technology worldwide for communication from the control system to the lowest level of automation.