Meet the robot whisperer who trains "big, monstrous, industrial robots" to follow her every command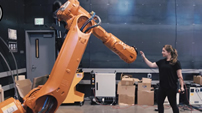 Charlotte Whistlecroft for DigitalSpy: If you think you're happy with your job, Madeline Gannon will definitely make you question your life, as this woman has managed to train giant robots to do things for her.
Nope, we're not joking - the founder of the Madlab Research Studio created "big, monstrous, industrial robots" and then tamed then, and she even has a nickname to prove it: The Robot Whisperer.
Which is all pretty impressive, if not terrifying, stuff.
Speaking at the WIRED Next Generation event in London, Madeline passed on her robot-taming skills to the audience of 12-18 year olds and shared her passion for turning 6-foot-tall factory line robots into tools any human can communicate with. Cont'd...
Comments (0)
This post does not have any comments. Be the first to leave a comment below.
---
Post A Comment
You must be logged in before you can post a comment. Login now.
Featured Product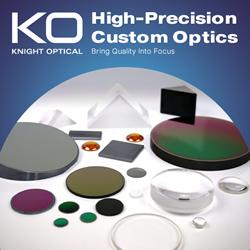 In the era of Industry 4.0, automation and machine learning drive the future. Knight Optical stands at the forefront, collaborating globally to supply precision optical components that power the robotics and automation sector. From UAVs, drones, and robotics to machine vision, LiDAR-driven car sensors, and renewable energy, our optics empower innovation. Optical components play an important role within the industry, including: Optical windows and domes safeguard systems in unmanned vehicles while preserving the field of view for cameras. Infrared lenses with aspheric surfaces elevate thermal imaging. Optical filters excel in machine vision, with colour glass, interference, and dichroic filters in our stock. Knight Optical provides stock components and custom solutions made to your exact specs. With every component undergoing rigorous metrology and QA checks before shipment, you are sure to experience true precision, innovation, and assurance.