THE NEXT BIG LEAP IN AI COULD COME FROM WAREHOUSE ROBOTS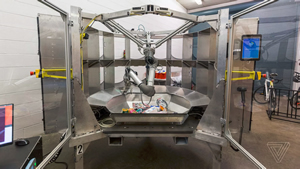 Nick Statt for The Verge: Ask Geordie Rose and Suzanne Gildert, co-founders of the startup Kindred, about their company's philosophy, and they'll describe a bold vision of the future: machines with human-level intelligence. Rose says these will be perhaps the most transformative inventions in history — and they aren't far away. More intriguing than this prediction is Kindred's proposed path for achieving it. Unlike some of the most cash-flush corporations in Silicon Valley, Kindred is focusing not on chatbots or game-playing programs, but on automating physical robots.
Gildert, a physicist who conceived Kindred in 2013 while working with Rose at quantum computing company D-Wave, thinks giving AI a physical body is the only way to make real progress toward a true thinking machine. "If you want to build intelligence that conceptually thinks in the same way a human does… it needs to have a similar sensory motor as humans do," Gildert says. The trick to achieving this, she thinks, is to train robots by having them collaborate with humans in the physical world. Rose, who co-founded D-Wave in 1999, stepped back from his role as chief technology officer to work on Kindred with Gildert.
The first step toward their new shared goal is an industrial warehouse robot called the Orb. It's a robotic arm that sits inside a hexagonal glass encasement, equipped with a bevy of sensors to help it see, feel, and even hear its surroundings. The arm is operated using a mix of human control and automated software. Because so many warehouse workers today spend a significant amount of time sorting products and scanning barcodes, Kindred developed a robotic arm that can do some elements automatically. Meanwhile, humans step in when needed to manually operate the robot to perform tasks that are difficult for machines, like gripping a single product from a cluster of different items. Full Article:
Comments (0)
This post does not have any comments. Be the first to leave a comment below.
---
Post A Comment
You must be logged in before you can post a comment. Login now.
Featured Product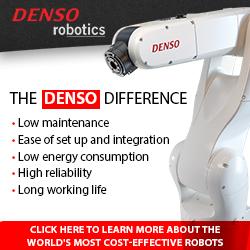 DENSO is the world's largest manufacturer - and user - of small assembly robots, employing over 17,000 of its robots in its own facilities. Over 77,000 additional DENSO robots are used by other companies worldwide. The compact, high-speed robots are used in traditional manufacturing sectors, as well as in advanced-technology applications in the medical, pharmaceutical and life sciences industries. Learn more about DENSO Robotics