The Incredible Potential of Soft Robotics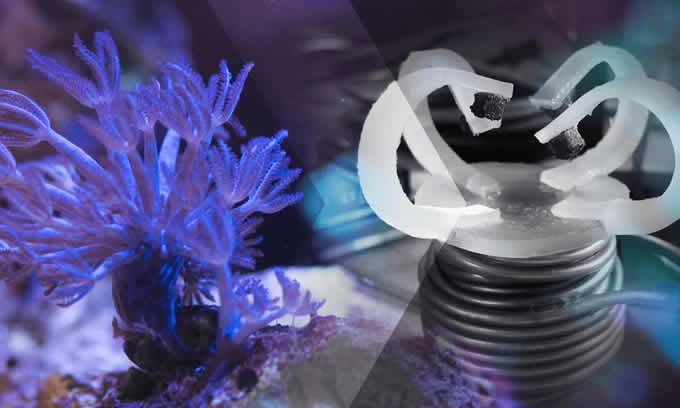 In January of 2019, Assistant Professor Ellen Mazumdar arrived in the Woodruff School of Mechanical Engineering with the intention of building a robotic actuator without using a single hard component or material – a feat that, to her knowledge, had never been done before.
"We're really interested in trying to build fully soft robots," said Mazumdar. "In many current systems, soft components are hooked up to hard pumps or electronics. We want to move towards robots with soft actuators, soft sensors, soft electronics, and soft energy storage."
In Mazumdar's Sensing Technologies Laboratory, she is working with Ph.D. student Noah Kohls to develop a biologically-inspired soft actuator that mimics the form and functionality of Xenia soft corals. The corals, and therefore the robot, look a bit like tiny hands turned towards the sky, contracting their tendrils in a grasping and pulsing motion.
The robot is powered by an electromagnetic actuator. But having an architecture that is 100 percent soft means that the coils and magnets of the electromagnet must also be compliant, or flexible. The researchers used coils made of liquid metal in pliable tubing, and the magnets are composed of iron and silicone composites. The result is a tiny, squishy robot that flexes in response to electrical impulses. Kohls' paper about the coral-inspired robot was recently accepted for publication at the 2020 International Conference on Robotics and Automation.
While this particular robot is an artful proof-of-concept of integrating robotics with biology, the field of soft robotics has powerful implications for the medical field. Flexible robots could be used to navigate catheters or endoscopes to the right places in the body, while minimizing stress and damage to tissue. Mazumdar has had several papers on the topic published by the Institute of Electrical and Electronics Engineers.
"Medical robotics uses soft or flexible robotic actuators in order to ensure that the robot conforms to the patient's tissues," said Mazumdar. "Human tissues are soft and contain complex contours. Having actuators or linkages that are rigid can potentially cause damage to tissues during collisions. Soft robotics are one way to solve this problem."
The uses of soft robotics in the medical field are endless. Amputees could have prosthetics that are as soft and supple as skin. Stroke patients with mobility loss could have joint supports that restore their full range of motion.
Squishy robots have surprising applications in other places, too. A team at NASA is researching the use of soft robots to explore other planets because of their adaptability and flexibility. Such robots would also be perfect candidates for helping with disaster scenarios like earthquakes or fires, where they would be required to navigate small spaces.
"If you have a disaster scenario, and you need to go through a small hole and re-expand on the opposite side, soft robots can potentially be used," said Mazumdar. "In the future, robotic components could be passed through small holes like a liquid and reformed on the other side into a shapes that allows them to start doing work."
Comments (1)
Talking about robots, Airlangga University students managed to develop three types of robots, one of which had a chance to take part in a robotics contest. For more details, visit the following link: https://www.unair.ac.id/site/article/read/2611/introduction-to-three-robots-of-unair-astrai-team.html Thank You.
Post A Comment
You must be logged in before you can post a comment. Login now.
Featured Product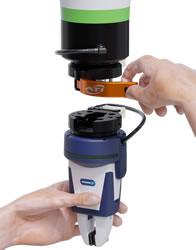 Simpler, stronger, and more precise. ATI Industrial Automation has developed a series of Manual Tool Changers that provides a cost-effective solution for quickly changing tools by hand. They feature a unique design that combines high strength, excellent repeatability, and a patent-pending screw-cam locking mechanism with multiple fail-safe features, which resists vibration and prevents loosening. These robust and compact Manual Tool Changers can handle payloads up to 80 pounds (36 kg) and pass pneumatics and electrical signals.