Jobs in Robotics & How to Get Them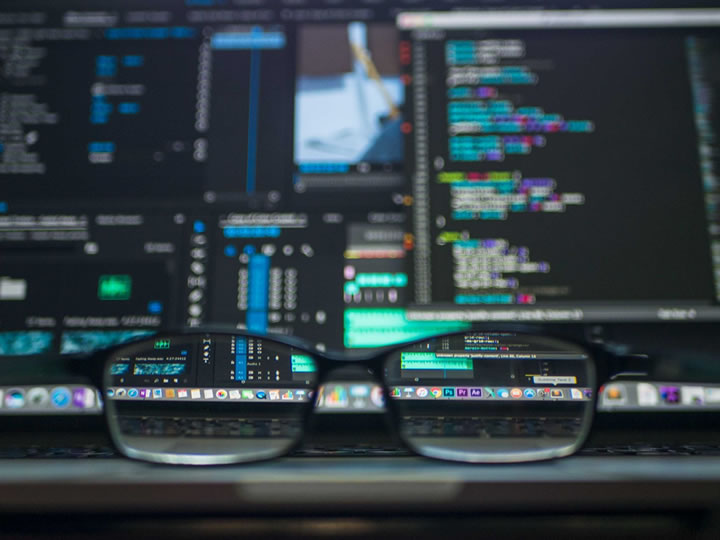 We are reliant on automated systems now, more than ever. Robotics and automation are appearing in new industries, including healthcare. Telemedicine is growing rapidly and careers such as remote are nursing gaining traction, as the healthcare applications of technology become clearer.
A key area of development is in the use of voice activation and voice recognition systems. This has become increasingly important with the prominence of smart homes and wearable technology, as voice-activated systems are used to keep the elderly safe and reduce response time for emergencies. With people 65 and older making up the fastest-growing age demographic, they are pushing the industry further and in new ways.
The increased accessibility afforded by the use of robotic systems proving extremely valuable. with expansion into elderly care and digital healthcare assistance, robots are even taking on roles as hosts in nursing homes.
The Future of Robotics and Your Skills
As robotics continues to grow, new applications are being introduced that are making it more and more lucrative to enter the industry. The possibilities that robotics offer for increasing accessibility make developing skills in voice-activation and human interfacing especially important. With an elderly population that is embracing technological assistance, the healthcare applications of robotics are growing.
Even established markets such as home assistants are considering new challenges. As health policies adapt to technology that is offering medical assistance as a routine part of their programming, so are smart homes. There are a lot of issues to consider as this potentially life-saving technology moves forward. Building your skills in dynamic and adaptive programming can help you take advantage of its prevalence.
Clarity of interactions is a major topic of discussion in the creation of safe and efficient home medical assistance. Developing clear communication is especially important, as these systems interact with wearable technology. Medication and appointment reminders, as well as blood pressure, sleep monitoring, and many other applications may collect data to inform these home systems. Developing your soft skills in communication will help you to stand out in an increasingly interactive and assistance focused industry.
Positions and Growth in Robotics
More positions are created for robotics professionals as new industries embrace automation. Development, maintenance, and operation, need specialized skill sets, though operation increasingly does not. Some operator positions are even becoming commonplace. Robotics operators are responsible for the remote piloting of unmanned shipping trucks, drones, and warehouses.
If you are interested in development, you may have more success in software, programming, or engineering. These positions are especially important as they are responsible for increasing the sensitivity and applications of automated systems. Voice-activated systems like voice assistants are programmed to learn to adapt to human speech patterns, and anticipating user needs and addressing them requires an understanding of human behavior, as well as the technical expertise to respond to it. These programming positions are where technical skills are key and soft skills will make you stand out.
Innovations in medical science and accessibility are advancing as the elderly population grows. With such a driving force for development, you need to be aware of their influence as you continue your employment search. Build your resume to focus on a specific position, your soft and technical skills, and education.
Building a Robotics Resume
There are many online tools for building resumes. These will help you focus your keywords, choose templates, and highlight your skills. By building an understanding of what is being looked for, you can greatly increase your chances of standing out in the crowd. Start by researching similar positions and take note of phrases and skills that the postings have in common. This will help you build a list of keywords to use, and develop an understanding of the skills that are most sought after
Begin building your resume by putting your previous positions in reverse chronological order. Then, add your education history, internships, graduating GPA, and any academic research or projects that you were a part of. Make sure to highlight skills that show your ability to collaborate, communicate, and lead. These soft skills can make you stand out in a very technical environment, and give you an edge in the hiring process.
Once you think that you have everything you need, make sure to check your keywords. Use online resources to check how well the keywords you've used to align with those used by hiring managers. Key phrases and skills can vary from one posting to another, so make sure to check your resume against multiple postings. Use keywords to help make sure that your resume gets past any automated systems that the hiring managers are using.
Getting a Job in Robotics
The future of robotics is being shaped by an increasingly elderly and interactive demographic. Voice activation, automation, and home integrations have become a major factor in robotics and the development of advanced technology. These skills are applicable outside of the healthcare field, however.
Your education will be the highlight of your resume. Make sure to include any honors, exceptional performance, and successful projects that you were a part of. Keeping abreast of current developments in robotics can help you tailor this information to the position you are applying for. Stay aware of current trends, as well as the work that the companies you are interested in working with are doing,.
The inclusion of non-technical soft skills is a major component of standing out in a technical field. Demonstrate that you can work as a part of a team, act with empathy towards those that you manage, and communicate clearly. By developing skills related to current topics and trends, highlighting your education, and incorporating your soft-skills, you will stand out as a top candidate.
Comments (0)
This post does not have any comments. Be the first to leave a comment below.
---
Post A Comment
You must be logged in before you can post a comment. Login now.
Featured Product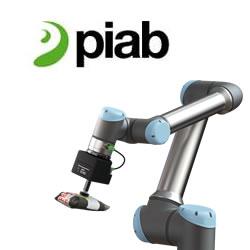 Piab's Kenos KCS gripper enables a collaborative robot to handle just about anything at any time. Combining Piab's proprietary air-driven COAX vacuum technology with an easily replaceable technical foam that molds itself around any surface or shape, the gripper can be used to safely grip, lift and handle any object. Standard interface (ISO) adapters enable the whole unit to be attached to any cobot type on the market with a body made in a lightweight 3D printed material. Approved by Universal Robots as a UR+ end effector.