Robot HMI for Projects Automation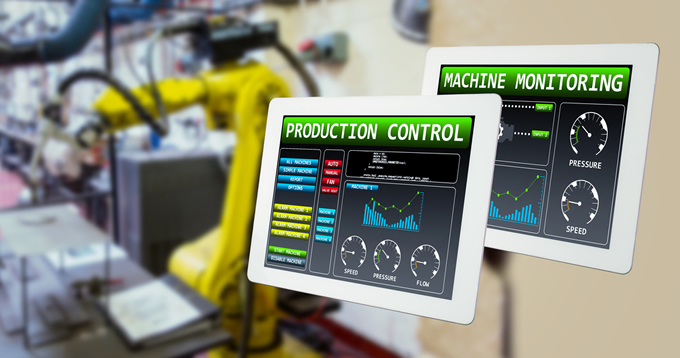 To customize a robot interface, the only thing required is the robot HMI. However, there is a wide array of HMIs that differ from each other based on several factors. The challenge is to determine which is the best HMI: one that controls your robot, starts programs, loads new programs and several other functionalities. Robot HMIs also vary depending on their prices, and in this article, you will find out how to make the ideal HMI software without breaking the bank.
A Robot Human Machine Interface
In a commercial setup, the word "HMI" is used to signify a touchscreen display with graphical buttons that is used to coordinate Programmable Logic Controllers (PLCs). There are firms that have specialized in developing industrial HMIs that are highly customizable.
The most basic form of HMI could be one that has just one button that is programmed to tell the robot when to start or stop. Yet, it could be as complex as one that has a 3D laser camera equipped with a microphone that has the ability to detect body movements. The main purpose of an HMI should be, to give you the ability to control a particular machine: which in this case is a robot.
Differences between an HMI, UI, and GUI
A user interface is a platform that facilitates the interaction between the user and a machine's software. Currently, the most popular user interfaces are touchscreen interfaces. In future, it seems that user interfaces will migrate to the ever-growing popularity of interfaces that are audio-based, such as the Google Home or Amazon Alexa.
Graphical User Interface (GUI)
A Graphical User Interface (GUI) is a particular subset of user interfaces that use visual indicators and icons to enable users to interact with a machine's software. They are mostly associated with software-only items. Therefore, the interface is definitely a graphical user interface if it uses graphical buttons, icons, etc.
Human Machine Interface (HMI)
Human Machine Interface (HMI) is a subset of UIs that control a physical machine. However, not all HMIs employ the use of a GUI. HMIs also could have physical buttons, dials, knobs, or another type of interface such as audio recognition.
Types of Robot HMIs
In a corporate setting, there are four common types of robot HMIs namely:
a) Basic physical buttons. It is not a flexible type of robot, and it only has a button that is attached to digital inputs of a robot controller. It is only reliably used for emergency stop buttons.
b) Robot teach pendant. Such robots come with a GUI that is used to program the robot. However, it is not highly customizable.
c) Third-party HMI panels. These are HMIs that have a hardy touchscreen display with a designer software. However, you have to part with some cash to obtain one of these.
d) Computer GUI. You can also create an HMI with a computer by using HMI software. Its advantage is that you can customize it as much as you want, and it is cost-effective.
How to Create Your Own Robot HMI
If you have the right tools, such as an effective HMI software, it is very simple to create your own robot HMI. The most essential thing is to select a system that gives you the ability to conveniently program its GUI and the robot itself.
Comments (0)
This post does not have any comments. Be the first to leave a comment below.
---
Post A Comment
You must be logged in before you can post a comment. Login now.
Featured Product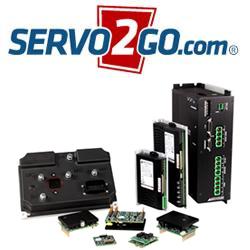 Engineered to drive brushless and brush servomotors in torque, velocity or position mode, Servo2Go.com offers a broad selection of servo drives in a wide range of input voltages and output power levels.