Grabits electroadhesion grippers are an enabling technology. We enable mobile robots to have energy efficient manipulation where conventions like vacuum are not feasible.
The consumer electronics show CES is this week so we are probably going to see a couple new 3D printers announced. MakerBot has been teasing a new version of their Thing-O-Matic and today 3D@Home announced their Cube printer. The printer will cost $1,299 and print standard .STL files to print out ABS plastic models. 3D@Home also plans to offer a print on demand service for larger models.
Records 2836 to 2837 of 2837
Mobile & Service Robots - Featured Product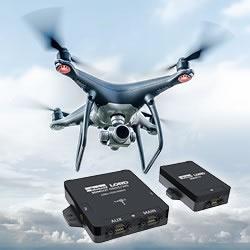 The C-series high performing inertial sensor package provides an OEM form-factor that is optimized for size and weight in Off Highway, Unmanned Ground Vehicles/Mobile Robots and Unmanned Aerial Systems. It's compact and low-profile anodized aluminum housing can be connected directly to a printed circuit board using a UART header or a Samtec FFSD ribbon cable and 2-56 fasteners.