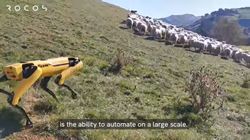 The importance of autonomous robots has been highlighted during the COVID-19 pandemic where many have been used to encourage social distancing, clean public spaces and hospitals, and even deliver vital medication.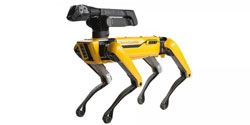 Spot is a small four-legged robot that resembles-well, a dog. It might not fetch your slippers, but it is very versatile. It weighs about 66 pounds, about what a large dog weighs.
Records 1 to 2 of 2
Featured Product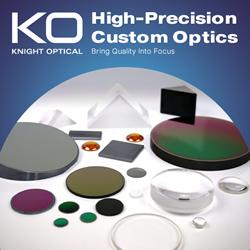 In the era of Industry 4.0, automation and machine learning drive the future. Knight Optical stands at the forefront, collaborating globally to supply precision optical components that power the robotics and automation sector. From UAVs, drones, and robotics to machine vision, LiDAR-driven car sensors, and renewable energy, our optics empower innovation. Optical components play an important role within the industry, including: Optical windows and domes safeguard systems in unmanned vehicles while preserving the field of view for cameras. Infrared lenses with aspheric surfaces elevate thermal imaging. Optical filters excel in machine vision, with colour glass, interference, and dichroic filters in our stock. Knight Optical provides stock components and custom solutions made to your exact specs. With every component undergoing rigorous metrology and QA checks before shipment, you are sure to experience true precision, innovation, and assurance.