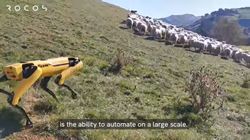 The importance of autonomous robots has been highlighted during the COVID-19 pandemic where many have been used to encourage social distancing, clean public spaces and hospitals, and even deliver vital medication.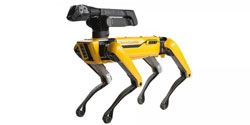 Spot is a small four-legged robot that resembles-well, a dog. It might not fetch your slippers, but it is very versatile. It weighs about 66 pounds, about what a large dog weighs.
Records 1 to 2 of 2
Featured Product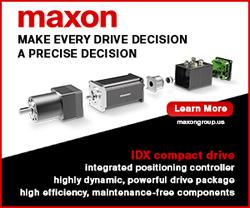 The compact brushless EC-i motor combined with an EPOS4 positioning controller delivers a highly dynamic, powerful drive package with field-oriented control (FOC), high efficiency, and maintenance-free components in a high-quality industrial housing. The maxon IDX drives are suitable for use across the entire speed range (from standstill to maximum speed) and have an extremely high overload capability. Together with a positioning controller, the integrated sensor (single turn) enables absolute positioning.