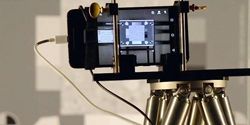 Taking sharp pictures despite poor lighting conditions, taking snapshots without blurring, recognizing traffic signs and road markings or identifying dangerous situations with specific systems - all of this is possible today with the help of modern cameras.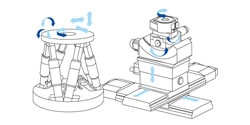 Traditional robots can handle heavy loads at high speed, but lack positioning accuracy. Hexapod robots - six-legged parallel-kinematic machines - have a long history in precision optics alignment & micro / nano-manufacturing automation. They were considered overkill for traditional industrial automation applications, but the need for miniaturization and higher precision is rapidly changing the situation. New high-speed fieldbus interfaces facilitate integration with PLC or CNC controllers.
Records 1 to 2 of 2
Featured Product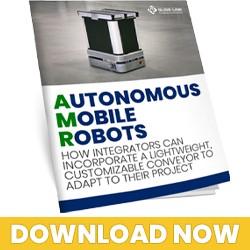 This eBook covers Glide-Line's conveyor attachments built specifically for AMRs. We go through the many variables that integrators are looking for in a cost-efficient AMR conveyor design, like: - lightweight, yet powerful - high flexibility & configurable -durability & dependability - DC-driven. At Glide-Line we solve problems that other conveyor manufacturers won't: simplicity - easy to maintain,flexible configurability, creating an efficient, hassle-free customer experience - customizations are normal to meet your needs.