Because it is very costly and time-consuming to develop and implement customized robotic solutions, many small and medium-sized companies shy away from the investment. Not only in production, but also in intralogistics.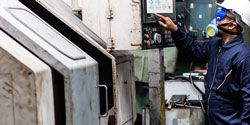 An HMI could be used to replace physical inputs (such as buttons or switches) with virtual buttons on a user interface (UI). This can offer greater functionality and flexibility than a fixed control panel.
Records 1 to 2 of 2
Featured Product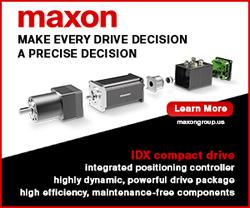 The compact brushless EC-i motor combined with an EPOS4 positioning controller delivers a highly dynamic, powerful drive package with field-oriented control (FOC), high efficiency, and maintenance-free components in a high-quality industrial housing. The maxon IDX drives are suitable for use across the entire speed range (from standstill to maximum speed) and have an extremely high overload capability. Together with a positioning controller, the integrated sensor (single turn) enables absolute positioning.