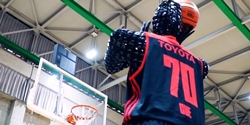 Human employees at Toyota decided to build a basketball-shooting robot inspired by a manga character. The artificial intelligence is named CUE, an articulated humanoid robot that can balance the ball, squat and throw with perfect accuracy.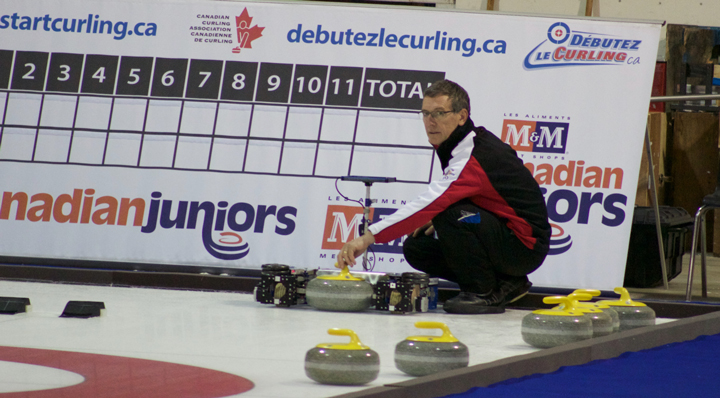 From Martin Smith at Vice: Inside a slightly shabby building on the outskirts of of Kemptville, near Ottawa, the World Curling Federation (WCF) has gathered a world-class team of scientists and premier curling talent to unravel a scientific mystery that is rattling the foundations of curling. At stake is nothing less than the future of one of the world's oldest team sports. The aim of the tests at the so-called World Sweeping Summit, which runs from Wednesday to Friday, is to understand how controversial new brush heads—some have dubbed them 'Frankenbrooms'—and new sweeping techniques are able to manipulate the trajectory of curling stones in radically unprecedented ways... (full story) (supplemental video related to the "great" curling stone controversy of 1870)
Records 1 to 2 of 2
Featured Product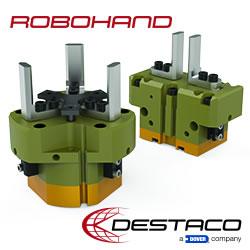 Automatically change end effector tooling quickly and easily with Destaco's Automatic Tool Changers. Designed with exceptional repeatability, high rigidity and load capacity, they are perfect for multiple tooling applications utilizing one robot. We offer different models and sizes to handle light-duty to heavy-duty applications. Our RQC/RTP Series provides a high level of flexibility with a configurable, modular design that accommodates up to four optional modular interfaces.