Booth #4411 - We are showcasing our newest Manual Tool Changer, Force/Torque Sensor, and Universal Compliance Compensator models in a live robotic demonstration! These solutions are ideal for use in collaborative robot applications.

Contributed by | ATI Industrial Automation
Tell us about your company.
ATI Industrial Automation is a world-leading developer of robotic accessories and end-of-arm-tooling. Our expertly-engineered, productivity-enhancing devices enable multi-tasking, collision detection, force sensing feedback, robotic material removal, compliance, and more in robotic and automated processes. Since 1989, our engineers have worked to develop products that improve manufacturing performance in thousands of ground-breaking applications around the world. Simply put, ATI's end effectors allow customers to accomplish more with automation. Our Mission is to provide customers with high-quality robotic peripheral devices, tooling, and sensors that increase effectiveness, flexibility, safety, as well as productivity. We accomplish this through continuous improvement of existing products, new product innovation, and custom-engineered solutions. More information on ATI's products can be found at www.ati-ia.com.
Your company will be exhibiting at ATX & Design & Manufacturing West, what is it that makes this an important event for your company?
ATI specializes in robotic end-effectors that can be used in a wide variety of applications. Due to their versatility, our Tool Changers and Force/Torque Sensors, and other end-effectors can be found in research as well as industrial settings. This makes ATX West a great opportunity for us to tap the creativity of product users and new potential customers that represent many different industries.
Highlight a 2 or 3 products you will be showcasing at the event?
We are showcasing our newest Manual Tool Changer, Force/Torque Sensor, and Universal Compliance Compensator models in a live robotic demonstration! These solutions are ideal for use in collaborative robot applications.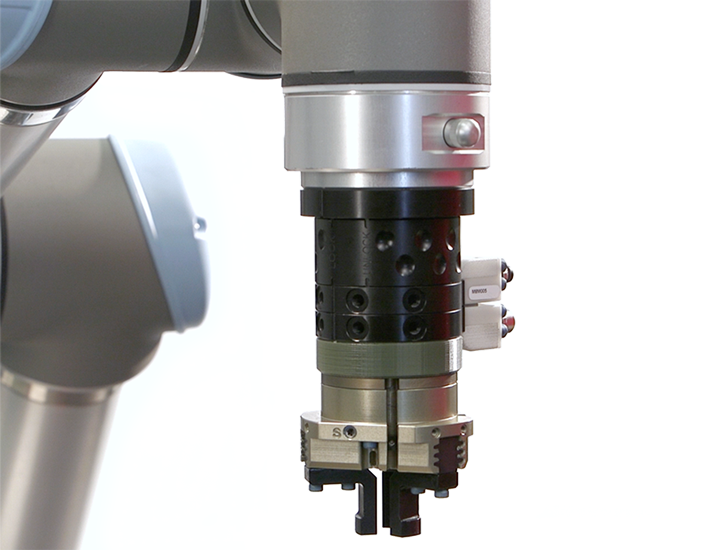 Our MC-10 Manual Tool Changer offers users a simple, robust option for changing tools by hand.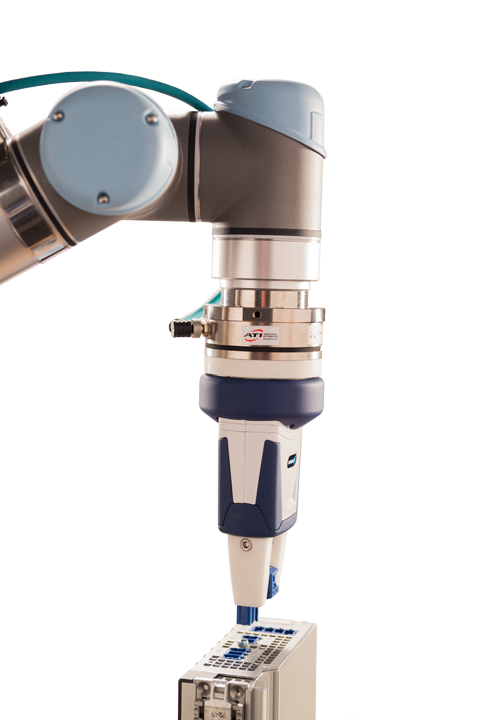 The Axia80, ATI's High-Performance Low-Cost F/T Sensor provides a dynamic sense of touch in robotic applications. Our Universal Compliance Compensator is a great addition to applications where misalignment is a concern. ATX West attendees can view all of these products and more in two live robotic demonstrations in the ATI Booth.
ATX & Design & Manufacturing West has many educational sessions, forums & Demo's, is your company involved in any of them this year?
The demos mentioned above will give users an idea of how multiple ATI end-effectors work together in a process. There is an interactive, dual-arm robotic demo that will give users an overview of all of ATI's product lines as well as a single-arm interactive demo.
When you get a chance to walk the exhibit hall floor yourself, what is it you will be most interested to see? Any educational sessions, pavilions etc. you plan on attending?
The Design Dome will be a hotspot for our engineering staff who are always looking to streamline their design processes. The Golden Mousetrap Awards will be a fun celebration of technology as well.
The factory floor is undertaking rapid advancements, be it automation, robotics, machine vision or data. The Automation Technology is a huge part for many manufacturers, give us an idea on how your company and product is being utilized now in the smart factory.
ATI's Axia80 Force/Torque Sensor gathers force feedback data from the robot TCP to enable real-time force control. With the Axia80, robot applications benefit from a fine-resolution sense of touch. The high data sampling rate allows robots to adapt quickly to changes in their environment.
Give us your thoughts on what the future holds for manufacturers and automation technology. Can elaborate on the above.
There has been an increase in the need for flexible automation systems as dynamic processes such as electronic assembly or machine tending become automated. An Axia80 F/T Sensor makes a single robot more responsive so that it can perform a variety of tasks with precision and accuracy.
The content & opinions in this article are the author's and do not necessarily represent the views of RoboticsTomorrow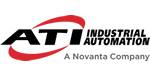 ATI Industrial Automation
ATI INDUSTRIAL AUTOMATION is the world-leading engineering-based developer of robotic accessories and robot arm tooling, including Automatic Tool Changers, Multi-Axis Force/Torque Sensing Systems, Utility Couplers, Material Removal Tools, Robotic Collision Sensors, Manual Tool Changers, and Compliance Devices. Their robot end-effector products are found in thousands of successful applications around the world. Since 1989, their team of mechanical, electrical, and software engineers has been developing cost-effective, state-of-the-art end-effector products and solutions that improve robotic productivity.
Other Articles
We will have a large variety of robotic demonstrations featuring the latest ATI Tool Changers, Material Removal Tools and Force/Torque (F/T) Sensors as well as technologies from our automation partners.
Producing the world's most advanced air defense missile requires technological innovation, especially when annual production is set to increase to 500 by 2024.
ATI has pulled out all the stops for our IMTS 2022 exhibit, with our largest booth, largest show staff and most robotic demonstrations ever! In addition, we have a variety of newly-released Force/Torque Sensors, Material Removal Tools, and Robotic Tool Changers
---
Comments (0)
This post does not have any comments. Be the first to leave a comment below.
---
Post A Comment
You must be logged in before you can post a comment. Login now.
Featured Product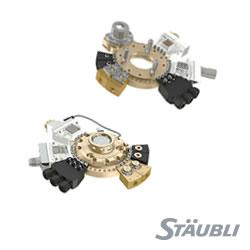 Stäubli is a pioneer in the construction and development of robotic tool changing systems. Our customers benefit from our many years of expertise in all industry sectors, as well as our modular product concept, which offers three efficient solution paths: MPS COMPLETE offers preconfigured robotic tool changers for immediate use. MPS MODULAR allows the user to determine the configuration, while MPS CUSTOMIZED allows the construction of special, application-specific systems.