Until recently, AGVs were the only option for automating internal transport tasks. Today, a more sophisticated technology is competing with them: Autonomous Mobile Robots AMR. Although both AGVs and AMRs allow materials to be moved from point A to point B, the comparison ends there.
Intralogistics: AGV vs. AMR
Article from | maxon group
AGVs: For simple programming instructions
Introduced in the 1950s, in the automotive industry, AGVs are designed to transport or tow materials. They have a major presence in logistics and allow goods to be moved within a given space without human intervention. To achieve this, AGVs can use two types of technology.
1. Wire guidance
Buried wave-emitting wires, metal rails on the ground, underground electric wires… an AGV moves by following a path plotted on the ground. The robot detects the signal transmitted by the path and follows it, as if it were on a railway track. Implementing this movement technology, and modifying the path in any way, requires work. Wire guidance is therefore suitable for simple applications but does not offer any flexibility.
2. Opti-guidance
Opti-guidance is a less expensive, simpler alternative to wire guidance and allows the AGV to use onboard cameras to follow a painted line on the ground. This solution also falls short of total flexibility, but it does not require structural work.
With minimal onboard intelligence, the AGV, in its most basic version, can only obey basic programming instructions. With wire guidance, its movements are limited to fixed routes, and the slightest modification of these routes would involve substantial work and an interruption of production. The AGV can detect obstacles in its path but cannot bypass them. If its path is obstructed, it will stop until the obstacle is removed.
AMRs: More autonomous, more flexible robots
AMRs (autonomous mobile robots) are an alternative to fixed infrastructure with high start-up costs and the relatively inflexible use of AGVs. They also rely on two more sophisticated technologies.
1. Laser guidance
This system allows the AMR to move thanks to a network of reflectors integrated into its environment. The robot is equipped with a rotating laser, moves using the principle of odometry, and uses the reflectors to define its path. The combination of these two technologies allow AMRs to orient themselves with precision. In addition, it is easy to modify the robot's path using the supervision software included in the system. Laser guidance is currently one of the most reliable technologies on the market for automated guided vehicles. Its precision makes it the favoured technology for medical applications.
2. Geo-guidance
This system requires a map of facilities to be created and does not call for infrastructure development or work. The AMR can find its way around autonomously and calculate its path automatically. The advantage is that the mapping of the robot's operating environment can be modified at any time. It is therefore a highly flexible technology.
AMRs are a result of the latest innovations and have used the best of existing technologies. These autonomous robots have dynamic digital maps and onboard cameras and use laser guidance. They also rely on data from cameras, built-in sensors, and laser scanners as well as sophisticated software to detect their environment and choose the most efficient path to their target. AMRs can be quickly configured and easily reprogrammed, as it simply requires a change of their path on the digital map for them to act accordingly.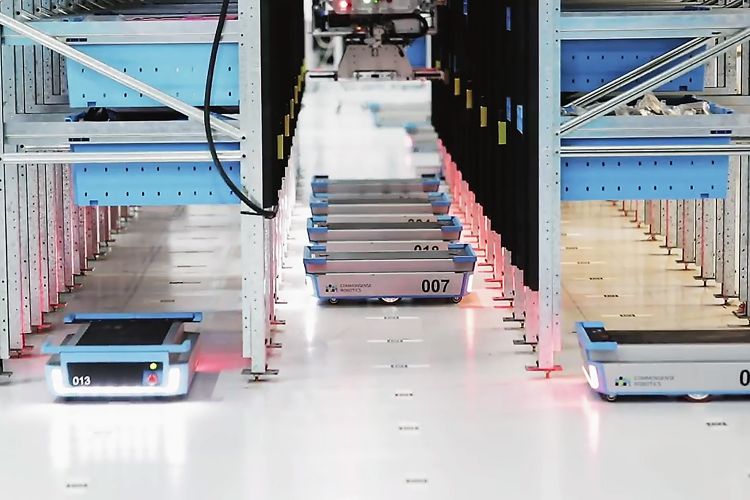 AGV vs. AMR: pros and cons
1. Cohabitation with people
Given that AGVs stop at the slightest detected obstacle, they are more effective in unobstructed, human-free environments. However, they are safe for humans, since they will stop if there is a risk of collision. On the other hand, AMRs have been designed to operate in more fluid spaces, where operators can safely move alongside them. Thanks to functions enabling them to analyse their environment, AMRs can detect whether they have enough space to bypass the obstacle. These autonomous mobile robots can therefore use the same path as pedestrians without any risk.
2. What's the cost?
The implementation of an AGV with wire guidance is a significant financial investment due to the required installation work. That said, the cost of designing the robot is limited by the fact that it has only minimal onboard intelligence. The AMR and its more advanced technologies constitute a greater spending item. However, the buyer will not have to perform any work to ensure that it functions properly. Given that AMRs can be deployed quickly and easily, they provide a faster return on investment.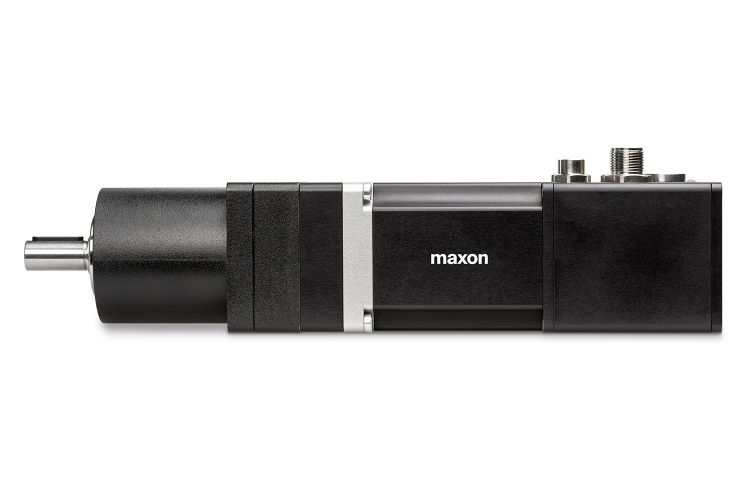 maxon IDX 56 M
What about motorization?
More sophisticated than AGVs, autonomous mobile robots (AMRs) have the advantage of not being limited to fixed routes, adapting to obstacles, and being more flexible.
Whatever the selected solution, the choice of a compact, modular motor unit with a strong safety approach is necessary (The 5 essential points for motorising an AGV). Delivered in just few days, IDX drives with or without integrated electronics meet all these criteria while delivering performance that meet the challenges of logistics and intralogistics applications: Compact, powerful and short delivery times.
The content & opinions in this article are the author's and do not necessarily represent the views of RoboticsTomorrow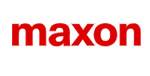 maxon group
maxon is a leading supplier of high-precision DC brush and brushless servo motors and drives. These motors range in size from 4 - 90 mm and are available up to 500 watts. We combine electric motors, gears and DC motor controls into high-precision, intelligent drive systems that can be custom-made to fit the specific needs of customer applications.
Other Articles
An instance of reshoring within a wider policy of genuine corporate social responsibility, and one which paid off. This is a story about robots, to be sure, but one in which humans are never far away...
Although at present robotic automation forms only a small part of warehouse spending it is predicted that it could grow from $3.6bn in 2021 to $18bn in 2025. As technology and AI's improve, automation systems will grow even faster.
Drone technology continues to advance depending on specific applications. For this article, we'll be looking at compact drones used in a variety of applications that need continuous and autonomous inspection of chimneys, shafts, and tanks.
---
Comments (0)
This post does not have any comments. Be the first to leave a comment below.
---
Post A Comment
You must be logged in before you can post a comment. Login now.
Featured Product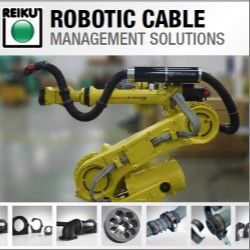 REIKU's Cable Saver™ Solution eliminates downtime, loss of revenue, expensive cable and hose replacement costs, maintenance labor costs. It's available in three sizes 36, 52 and 70 mm. All of the robots cables and hoses are protected when routed through the Cable Saver™ corrugated tubing.The Cable Saver™ uses a spring retraction system housed inside the Energy Tube™ to keep this service loop out of harms way in safe location at the rear of the Robot when not required. The Cable Saver™ is a COMPLETE solution for any make or model of robot. It installs quickly-on either side of the robot and has been tested to resist over 15 million repetitive cycles. REIKU is committed to providing the most modular, effective options for ensuring your robotic components operate without downtime due to cable management. www.CableSaver.com