The COVID-19 pandemic has forced changes to our daily lives, but when it comes to technology, not all changes have been unwelcomed. In many ways, shifting the way we live has accelerated the use of technology to a level that we were only beginning to dip our toes into.
How COVID-19 is Accelerating Robot and Drone Technology for use in Everyday Activities
Elena Shapiro | Parker LORD, Microstrain
The COVID-19 pandemic has forced changes to our daily lives, but when it comes to technology, not all changes have been unwelcomed. In many ways, shifting the way we live – oftentimes to ensure safety – has accelerated the use of technology to a level that we were only beginning to dip our toes into. For instance, our new normal might include the use of a drone to identify areas that are disobeying stay-at-home orders or to monitor social distancing.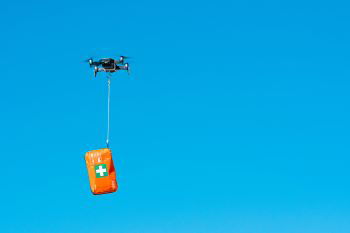 The pandemic has brought about many new uses for drones and robotics. In China, Europe and the U.S., drones have been used to spray disinfectant. When China was building two makeshift hospitals in Wuhan, satellite-based technology provided high-precision positioning and accelerated the construction immensely. In the U.S., drones are being used to reach out to homeless people and help monitor social distancing. Drones are being used in many places to deliver personal protective equipment, samples and equipment to medical campuses and providers.
Justin Bessette, Sensing/Engineering Technology Manager provides some insight into the technology response our sensing team is seeing as a result of the pandemic:
As mentioned, the use of drones and robotics has dramatically increased during this time. What are some of the more common uses that are being seen globally?
The world is waking up daily to read news articles about drones being used for cleaning ground surfaces, supermarkets and stadiums. Robots can be found stocking shelves and performing inventory actions. The use of delivery robots and drones has also significantly increased, and we're even seeing robots leave the predictable settings of warehouses for our neighborhoods. COVID-19 truly brings to light how robots, drones and unmanned vehicles could be of assistance today. Additional ways we're seeing inertial navigation systems (INS) and inertial measurement units (IMU) being used to enable robots and drones today include:
Disinfect medical facilities and sanitize public surfaces such as shelves and inside public transit cars
Monitor crowded populations for temperature and other symptoms to follow guidelines that will help reduce spread
Deliver medical, PPE and other essential supplies
Fulfill takeout orders and execute curbside pick-up at restaurants and grocery stores
And so much more!
How does using Robot Operating System (ROS) have an impact on developing prototypes for aiding in the fight against COVID-19?
ROS is an open-source, operating system for your robot. It provides a flexible framework for writing robot software and has become the standard platform to create and deploy prototypes faster. ROS can be used in building and simulating robotics applications and unmanned ground vehicle missions. It is the standard platform for those working on simultaneous localization and mapping (SLAM). To facilitate better integration within the ROS ecosystem, we've developed an open source, free (MIT License) series of drivers specifically designed and tested for ROS. The drivers are all updated and supported by our team to provide the best integration for users.
How else are we helping customers during the coronavirus pandemic?
This pandemic has been a catalyst to what we believe to be an inevitable robot-filled future. Manufacturers are looking to quickly produce prototypes to respond to new needs and requirements. MicroStrain sensors enable drones and robots by delivering accurate position, velocity and attitude measurements. We've field-tested them and have data that shows just how good they perform in real-world environments compared to competitor sensors. Plus, we stock a wide variety of product options, designed to match our customer's needs when it comes to performance and price. The immediacy of the pandemic requires a fast response for all involved, so innovative ideas and uses can quickly evolve.
The content & opinions in this article are the author's and do not necessarily represent the views of RoboticsTomorrow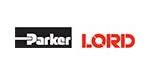 Parker LORD – MicroStrain Sensing Products
Parker LORD - MicroStrain Inertial Sensing Products manufactures the smallest and lightest industrial-grade inertial sensors available that are used in advanced manufacturing, off-highway vehicles, commercial and military manned and unmanned vehicles, and civil structures. Products come temperature compensated using a proprietary calibration process and include inclinometers, vertical reference units, IMUs, AHRS and INS/GPS for navigation, stabilization, mobile mapping, terrain compensation and more. Contact LORD for additional custom designed solutions.
Other Articles
Despite massive performance improvements, MEMS IMUs still have unique characteristics users should be aware of. By accounting for these in your system and following good IMU data practices, you can be assured the best performance for your application.
Have you ever wondered how we are able to have an accurate online map to use to get to anywhere we want to go? The answer lies in a process called mobile mapping. Mobile mapping allows users to visualize, record and understand environments, wherever they may be.
The next generation of robotic systems require high performance inertial sensors but also demand high volume, low cost solutions.
---
Comments (0)
This post does not have any comments. Be the first to leave a comment below.
---
Post A Comment
You must be logged in before you can post a comment. Login now.
Featured Product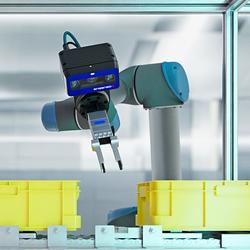 Combining the ease of use of a webcam with the performance and reliability of an industrial camera? The uEye XC autofocus camera from IDS Imaging Development Systems proves that this is possible. Its high-resolution imaging, simple setup and adaptability make it an invaluable tool for improving quality control and streamlining workflows in industrial settings - especially for cases where users would normally employ a webcam. The uEye XC autofocus camera features a 13 MP onsemi sensor and supports two different protocols: USB3 Vision, which enables programmability and customization, and UVC (USB Video Class). The UVC functionality enables a single cable connection for easy setup and commissioning, while delivering high-resolution images and video. This makes the uEye XC camera an ideal option for applications that require quick setup and need to manage variable object distances. Additional features such as digital zoom, automatic white balance and color correction ensure precise detail capture, which is essential for quality control.