The easy-to-integrate system consists of a module for robot arms, a computing unit with pre-installed intelligent software and a camera module, each equipped in series with two uEye+ XCP cameras from IDS.
3D Image Processing Solution With 2D Cameras, AI and Robotics Optimizes the Manufacturing Landscape
Case Study from | IDS Imaging
The manufacturing sector is currently facing a number of challenges. Technological change, pressing environmental issues and globalization require a number of adjustments, such as investing in new technologies, conserving resources and optimizing and securing supply chains. Globally operating companies have to face a changing environment and at the same time manage problems in supply chains. Shifting production back to the domestic market is increasingly an option. This requires not only resilience, but also compliance with strict environmental regulations and cost-efficient strategies to make domestic manufacturing competitive. Moreover, those who want to ensure the competitiveness of domestic production must overcome personnel bottlenecks. Automation through robotics has long since become the driving force here, and artificial intelligence (AI) is increasingly taking on a key role. This technology is developing just as rapidly as the pressure for automation is increasing. In order to map production processes in one's own company with AI, the simplest possible AI integration and the shortening of training phases are already decisive factors.
This is where British start-up Cambrian Robotics Limited comes in with a fully AI-based solution for various robotics applications in manufacturing. It takes over fast bin picking or pick-and-place, the exact feeding of parts for machines as well as different work steps in material handling - for the benefit of more efficiency in assembly tasks or in warehouse logistics. The easy-to-integrate system consists of a module for robot arms, a computing unit with pre-installed intelligent software and a camera module, each equipped in series with two uEye+ XCP cameras from IDS.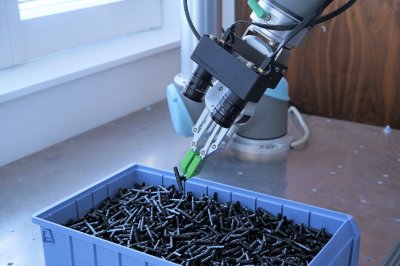 A robotic arm locates and grips parts with the help of two IDS cameras and intelligent Cambrian software.

"The task of the cameras is to take a picture of the area with the objects to be handled. Based on the recordings, the software can analyze the scene and recognize where exactly the objects are located," explains Miika Satori, founder and CEO of Cambrian Robotics. Further processing of the images is carried out with the help of the heart of Cambrian Vision - a specially developed, self-learning software for predicting the position of the parts as well as their pick points. This takes care of the image matching on an AI basis, so that no classic 3D point cloud is needed. Based on simulated data, the AI learns independently and locates the removal points and parts extremely precisely. The AI models for part recognition and communication with the robot are controlled by a powerful GPU (Graphics Processing Unit). And the software learns quickly: "With the Cambrian software package, pick points for new parts can be defined and the application configured within just two to five minutes," emphasizes start-up founder Satori.
The associated camera module is equipped with two space-saving uEye XCP industrial cameras. "The two IDS cameras provide images of the object scene from different viewing angles according to the stereo vision principle. The challenge is to determine the position of the part to be gripped as accurately as possible from these images. This is again the task of AI," says Miika Satori. The combination of image acquisition, AI models and special image processing makes it possible to determine recording points and positions particularly precisely. "Standard CAD applications for 3D bin picking often use structured light or sensors to do this, projecting something onto the environment, creating a point cloud and then trying to find the part in it. Cambrian uses only two standard IDS industrial cameras instead of a 3D camera.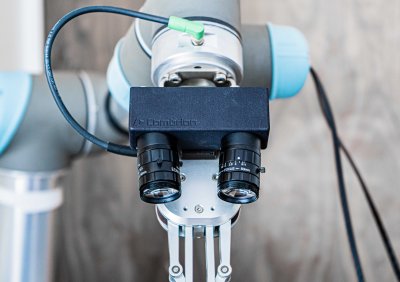 Two IDS cameras on robot arm provide images for fast and accurate further processing using intelligent software

With an accuracy of less than one millimeter, Cambrian Vision is also much more precise than competing systems. "The system reliably detects a wide range of parts, including shiny, reflective or transparent components, where conventional machine vision systems often reach their limits. At the same time, it remains robust against external light conditions," says Miika Satori, describing the special requirements for the cameras, which are an elementary part of the solution. "It's also super-fast, with an inference speed of less than 170 milliseconds, whereas it often takes more than 1000 milliseconds for comparable solutions." The fast calculation time allows cycle times of two to three seconds in a bin-picking setting. "This ensures efficient, precise and accurate execution in a single pass," Miika Satori underlines. This makes the One-Shot system currently one of the fastest AI image recognition systems on the market.
This is made possible not least by the SuperSpeed USB 5 Gbps cameras, which reliably deliver high-resolution data for detailed image evaluations in any environment, explicitly in applications with low ambient light or changing light conditions. Thanks to BSI ("Back Side Illumination") pixel technology, the integrated sensor (1/2.5" 5.04 MPixel rolling shutter CMOS sensor onsemi AR0521) offers stable low-light performance as well as high sensitivity in the NIR (near infrared) range, so that the uEye XCPs deliver high-quality images in almost any lighting situation - with low pixel noise at the same time. With its compact, lightweight full housing (29 x 29 x 17 millimeters, 61 grams) and screwable USB Micro-B connector, the USB3 XCP is particularly suitable for use in combination with robots and cobots in the field of automation.
Thanks to USB3 and Vision Standard compatibility (U3V / GenICam), the XCP cameras can be easily integrated into any image processing system and can basically be used with any suitable software. The simple integration via the standard interface is particularly advantageous for Miika Satori: "Depending on the customer's requirements, we use other IDS cameras in our system. The standardized interface enables rapid deployment of a wide variety of uEye models." Compatible with popular lenses, a wide range of cameras from the IDS portfolio can be used as eyes for custom Cambrian Vision solutions, helping to maximize production performance.
The top speed, the particularly high light insensitivity and the wide component bandwidth that the system achieves thanks to the powerful IDS cameras and intelligent software make it particularly interesting for automation tasks in the production environment.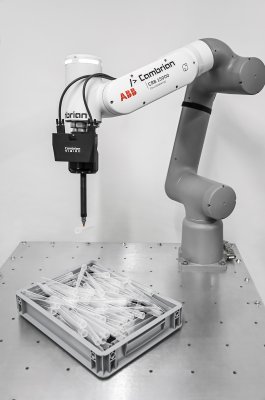 A powerful CPU controls the AI models for part recognition and communication with the robot
Another key to efficiency lies in the uncomplicated integration of Cambrian Vision. The intelligent 3D vision system is ready for immediate use without any real robot training - a remarkable acceleration compared to conventional methods. Companies can therefore quickly reap the benefits of automation: They conserve resources and save costs by operating more efficiently, competitively and sustainably, while improving the quality of their products and the safety of their employees.

Outlook
"The use of AI in robotics is still in its infancy," says Miika Satori. Due to the growing demand, the development in the field of image processing with AI will be further advanced, cameras with higher data rates and faster and larger sensors will come onto the market, as well as further price-optimized models with reliable basic functions. "Industrial cameras are getting smaller and more affordable. This will enable even more applications. Our vision is to give robots capabilities on the same level as humans." By using AI-powered robots for mundane and repetitive tasks, human resources can be redirected to more creative, productive and valuable tasks.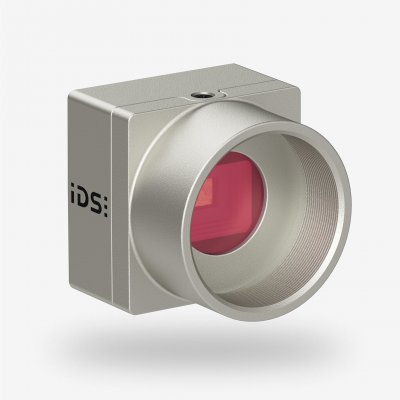 Camera
uEye XCP - the industry's smallest housing camera with C-mount
Model used: U3-3680XCP
Camera family: uEye XCP
About Cambrian
By combining robotics and artificial intelligence, Cambrian Robotics is developing a productive tool that replaces human hands in the manufacturing of products. With the help of intelligent automation, costs are to be reduced and people are to be given more time for meaningful tasks. Cambrian Vision is a fully AI-based solution for various robotics applications in manufacturing such as bin picking, assembly, feature recognition and localization, pick and place, placement, wire harness and cable assembly.
About IDS Imaging Development Systems GmbH
IDS Imaging Development Systems GmbH is a leading manufacturer of industrial cameras and pioneer in industrial image processing. The owner-managed company develops modular concepts of powerful and versatile USB, GigE and 3D camera as well as models with Artificial Intelligence (AI). The almost unlimited range of applications covers multiple non-industrial and industrial sectors of equipment, plant and mechanical engineering. The AI image processing platform IDS NXT is extremely versatile and opens up new areas of application where classic rule-based image processing reaches its limits. With visionpier, IDS operates an online marketplace that brings together suppliers of ready-made image processing solutions and interested end customers in a targeted manner.
The content & opinions in this article are the author's and do not necessarily represent the views of RoboticsTomorrow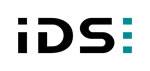 IDS Imaging Development Systems Inc.
IDS is a leading manufacturer of industrial cameras "Made in Germany" with USB or GigE interfaces. Equipped with state of the art CMOS sensors, the extensive camera portfolio ranges from low-cost project cameras, to small, powerful models with PoE functionality or robust cameras with housings that fulfill the prerequisites for protection code IP65/67. For quick, easy and precise 3D machine vision tasks IDS offers the Ensenso series. With the novel vision app-based sensors and cameras of IDS NXT the company opens up a new dimension in image processing. Whether in an industrial or non-industrial setting: IDS cameras and sensors assist companies worldwide in optimizing processes, ensuring quality, driving research, conserving raw materials, and serving people. They provide reliability, efficiency and flexibility for your application.
Other Articles
The actual workflow that FrameSense is designed to automate is part of many manufacturing operations. A component comes out of a machine - here a press - and runs on a conveyor belt to a container.
The intelligent IDS NXT cameras are now able to detect anomalies independently and thereby optimize quality assurance processes. For this purpose, users train a neural network that is then executed on the programmable cameras.
With a system that uses both 2D and 3D cameras from IDS Imaging Development Systems GmbH, the young entrepreneurs are automating one of the last remaining manual steps in large-scale industrial laundries, the unfolding process.
---
Comments (0)
This post does not have any comments. Be the first to leave a comment below.
---
Post A Comment
You must be logged in before you can post a comment. Login now.
Featured Product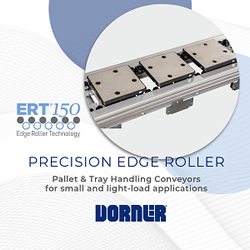 The next evolution in Dorner's Edge Roller Technology conveyor platform, the ERT®150, is ideal for small and light-load assembly automation, as well as medical and medical-device assembly application. The ERT platform is the only pallet conveyor of its kind available with an ISO Standard Class 4 rating for cleanroom applications. Earning the ISO Standard 14644-1 Class 4 rating means Dorner's ERT150 will conform and not contribute to the contamination of cleanrooms to those standards. As implied by its name, the ERT150 (Edge Roller Technology) uses rollers to move pallets through the conveyor smoothly with no friction (a byproduct often seen in belt-driven platforms). The conveyor's open design eliminates concerns of small parts or screws dropping into rollers and causing conveyor damage or jamming. The ERT150 is suited to operate in cleanroom environments requiring a pallet handling conveyor. It is capable of zoning for no or low-back pressure accumulation and is ideal for automation assembly applications within industries including medical devices, electronics, consumer goods among others.