Robotmaster (Hypertherm Inc.) will be present at the New York Automation & Robotics Conference on Monday, October 23, 2017.
Hanover, New Hampshire, October 19, 2017- Robotmaster (Hypertherm Inc.) will be present at the New York Automation & Robotics Conference on Monday, October 23, 2017 from 7:30am to 6:30pm at the Hilton Garden Inn, Troy, NY. The event is a great opportunity to engage and learn from experts throughout North America about automation and robotics.

Our Senior Software Sales Manager, Greg Culp, will be showing how Robotmaster is changing the landscape of robotic programming and how our next generation technology is enabling the economic implementation of robots to companies of all sizes.
About Hypertherm Robotic Software
Hypertherms Robotic Software Team develops Robotmaster software, which seamlessly integrates CAD/CAM based robot programming, simulation and program generation. Common robot programming challenges typically require intricate user intervention or costly manual editing for producing error-free programs. Robotmaster provides innovative tools to effortlessly optimize robot programs producing error-free robot paths, avoiding singularity zones and collisions, working around joint and reach limitations, and optimizing tool orientations along the entire trajectory. Furthermore, Robotmaster software is ideally suited to program robots for such tasks as trimming, de-burring, polishing, welding, dispensing, grinding, spraying, painting and 3D machining, while supporting most industrial robot brands. Hypertherm Robotic Software, Inc., is an independent subsidiary of Hypertherm, Inc. www.robotmaster.com
About Hypertherm
Hypertherm designs and manufactures advanced cutting products for use in a variety of industries such as shipbuilding, manufacturing, and automotive repair. Its product line includes plasma, laser and waterjet cutting systems, in addition to CNC motion and height controls, CAM nesting software, robotic software and consumables. Hypertherm systems are trusted for performance and reliability that result in increased productivity and profitability for hundreds of thousands of businesses. The New Hampshire based companys reputation for cutting innovation dates back nearly 50 years to 1968, with Hypertherms invention of water injection plasma cutting. The 100 percent associate owned company, consistently named a best place to work, has more than 1,400 associates along with operations and partner representation worldwide.
Featured Product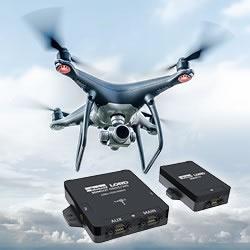 The new complete inertial navigation solution comes with GNSS/INS 3DMGQ7 sensor, 3DMRTK correction modem and real time SensorCloud RTK correction network. The sensor comes with Dual antenna GNSS, tactical grade IMU with centimeter-level accuracy with RTK. Low profile and light weight at 78 grams, this sensor is The sensor is optimized for size and weight in Unmanned Ground Vehicles, mobile robots and autonomous vehicles. The network interface 3DMRTK modem is seamlessly integrated into the 3DMGQ7 sensor supports industry-standard NMEA and RTCM 3.1 protocols. The network RTK support comes with cellular data plan. The SensorCloud RTK is a cloud-based RTK correction system with private encrypted data stream. Check out our G Series and C Series OEM products.