Omron Microscan announces demos of exciting new products for incorporating traceability into machine design this coming February 6 - 8 at ATX West 2018 in Anaheim, CA. The latest capabilities of the ultra-compact MicroHAWK family of barcode readers, including the soon-to-be-released MicroHAWK ID-45, will be on display at this immersive exposition on advanced design and manufacturing. Other highlights include the brand-new handheld HS-360X, the lightning-fast HAWK MV-4000 and the multi-array PanelScan® PCB Traceability System.
RENTON, WA, January 16, 2018 - Omron Microscan will be demonstrating its latest industrial automation solutions at the ATX West 2018 trade show in Anaheim, CA. This immersive event from February 6th through 8th will connect solution-minded manufacturing professionals with experts in automation, electronics, and robotics. With a focus on traceability, Omron Microscan will showcase several new products that facilitate the integration of track and trace capabilities into industrial automation systems. Traceability is one of Omron Microscans key areas of expertise, so visitors should be sure to check out Booth #4395 for insights on how to include traceability in machine design.

Highlighted demos at the Omron Microscan booth will include the PanelScan® PCB Traceability System, a user-friendly solution for in-motion traceability of multi-array PCBs that keeps production lines moving, and the MicroHAWK ID-30, ID-40, and ID-45, which are well-known for being the worlds smallest high-performance barcode readers. The brand-new ID-45 boasts exceptional reads at long distances and is particularly advantageous for Direct Part Marking (DPM) applications. Also on display will be the brand-new handheld HS-360X, an ultra-rugged barcode reader built for heavy industry, and the HAWK MV-4000, which is currently the fastest smart camera on the market. Omrons ping pong-playing robot, Forpheus, will also be in booth #4395, demonstrating the power and flexibility of the latest advances in machine vision.
This is the first trade show for Omron Microscan since the acquisition of Microscan Systems, Inc., by the Omron Corporation. The new code reading and traceability products will be on display within the context of Omron Automation Americas demos, giving ATX West attendees the opportunity to see a wide variety of functionality as part of an overall solution. Neither the MicroHAWK ID-45 nor the HS-360X is on the market yet, so this event is a special opportunity to preview these products in action. Anyone interested in the latest methods for making production processes faster, safer, and more efficient with sophisticated traceability systems should be sure to stop by Booth #4395 during their visit to ATX West.
Conference visitors are also invited to attend the presentation "3 Ways to Make Your Factory Smarter with IIoT" offered by Omron Microscan on February 7th at 3:15 pm at the Smart Manufacturing track. To reserve a copy of the presentation, please visit here http://info.microscan.com/l/64592/2018-01-15/cb78vt.
About Omron Microscan
Omron Microscan is a global leader in barcode reading, machine vision, and verification technology serving a wide range of automation and OEM applications. Founded in 1982, Omron Microscan has a strong history of technology innovation that includes the invention of the first laser diode barcode scanner and the Data Matrix symbology. Today, Omron Microscan remains a leader in automatic identification and inspection with extensive solutions ranging from barcode reading and tracking and traceability to complex machine vision measurement, guidance, barcode verification, and print quality grading.
Omron Microscan, an ISO 9001:2008 certified company recognized for quality leadership in the U.S., is known and trusted by customers worldwide as a provider of high-quality, high-precision products. Omron Microscan is a business unit of OMRON Corporation. Omron Automation is an industrial automation partner that creates, sells and services fully integrated automation solutions that include robotics, sensing, motion, logic, safety, and more. Established in 1933 and currently headed by President Yoshihito Yamada, Omrons 36,000 employees help businesses solve problems with creativity in more than 110 countries. Learn more at www.omron247.com.
Omron Microscan Contact
Corporate Headquarters, U.S.
Natalia Debalchuk, Marketing Coordinator
+1 425-203-4873; ndebalchuk@microscan.com
Featured Product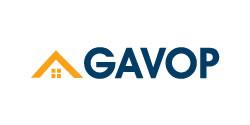 Gavop provides in depth research on housing, real estate and insurance topics.