Stäubli's non-spill, quick-release couplings and wide range of dependable quick connection systems have established it as an industry leader
Duncan, S.C. (April 26, 2018) - Stäubli, the go-to choice for high-pressure subsea connections, will demonstrate an array of industry-leading quick couplings at the Offshore Technology Conference (booth #3009) in Houston,Texas April 30 - May 3.

As one of the leading manufacturers of quick connector systems, Stäubli covers connection needs for all types of fluids, gases and electrical power. The company will showcase solutions for connection systems that incorporate techniques and materials that are adapted to marine environments and to remote working.
"Stäubli's commitment to quality, safety and reliability have made us an industry leader in connection solutions for decision makers in and connected to the offshore industry," said Phil Briggs, fluid connectors division manager at Stäubli North America.
Some of the innovative solutions on display at the Stäubli booth include:
* HPX non-spill quick couplings are ideal for heavy duty, high pressure hydraulic applications. A screw locking mechanism with outer ratcheting collar guarantees robust connections, even if subjected to intense pulsating or vibrating cycles. Optional colored alloy caps allow instant visual identification of circuits.
* Clean break, robust and easy to handle, SPX quick couplings are ideal for hydraulic connections in challenging environments. A non-spill flush face design ensures that no air enters the circuits. The couplings are also environmentally friendly, as they prevent the escape of contaminants into the work area.
* The compact design and automatic locking of CBX quick couplings makes them ideal for repeated, blind or hard-to-access connections. They can be connected under residual pressure (PA option) and fitted with protective dust caps. With its anti-pollution design, the CBX range is an ideal solution for hydraulic circuit connections. CBX couplings are spill-free to ensure the operator safety and flat faced to guarantee the integrity of fluids.
* Flat face NCB quick couplings allow non-spill, clean break disconnections, while the coupling's internal design offers excellent flow rate. Along with standard automatic locking, the NCB is also available in a screw-on version for on-board applications.
The Offshore Technology Conference (OTC) showcases leading-edge technology for offshore drilling, exploration, production, and environmental protection. OTC is the world's foremost event for the development of offshore resources. The conference, in its 50th edition, attracts attendees and exhibiting companies from around the globe.
About Stäubli North America
Stäubli North America's headquarters is located in Duncan, S.C., and employs more than 200 workers supporting Connectors, Robotics , and Textile Machinery customers. The sales force is strategically placed on the West Coast, Canada, Mexico and elsewhere throughout the continent.
Stäubli is a leading manufacturer of quick release couplings, robotics systems and textile machinery. With a global workforce of more than 4,500 employees, Stäubli is present in 25 countries and is supported by a comprehensive distribution network in 50 countries worldwide.
Featured Product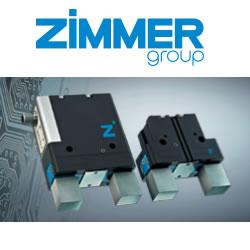 IO-Link is the first standardized IO technology worldwide for communication from the control system to the lowest level of automation.