Are you a robot integrator? Have you considered OCTOPUZ not only for your robotic programming but also as a sales tool? Join our webinar this Friday to learn more about the integrator toolkit within OCTOPUZ.
OCTOPUZ is hosting a webinar this upcoming Friday, September 28th, 2018 at 10am EDT titled "From Concept to Reality, and Everything In-Between".

OCTOPUZ is an intelligent offline programming and simulation solution ideal for multiple applications for industrial robots including KUKA, FANUC, ABB, and Yaskawa Motoman.
This webinar of approximately 1 hour, will be a deep dive into the features that belong to our integrator toolkit. Attendees will see how complex designs are created, programmed and simulated in OCTOPUZ.
We will be taking an in-depth look at advanced simulation features such as Virtual Reality (VR) and Works Process, the analytics available through OCTOPUZ to identify and improve the workflow process, and the features within the Drawing Tab.
You can register for this webinar by visiting our website octopuz.com/blog
Featured Product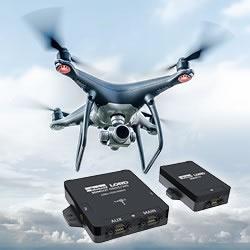 The C-series high performing inertial sensor package provides an OEM form-factor that is optimized for size and weight in Off Highway, Unmanned Ground Vehicles/Mobile Robots and Unmanned Aerial Systems. It's compact and low-profile anodized aluminum housing can be connected directly to a printed circuit board using a UART header or a Samtec FFSD ribbon cable and 2-56 fasteners.