Engineers teach robots to understand emotion through touch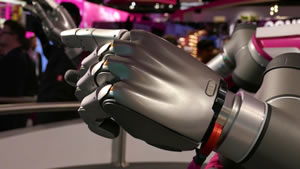 Duncan Geere for Tech Radar: Touch is one of the most important senses that humans have. As well as letting us sense the world around us, it also provides vital information when we meet other people - the old adage that you can tell a lot about a person from their handshake has at least a grain of truth in it.
Now researchers from Université Paris-Saclay are attempting to bestow the same benefits onto robots. Adriana Tapus and her colleagues are aiming to develop a humanoid robot that's sensitive to tactile stimulation in the same way people are.
"Giving robots a personality is the only way our relationship with artificial intelligence will survive," said Tapus.
"If we can simulate a human like emotional response from a robot we can ensure a two-way relationship, benefiting the most vulnerable and isolated members of our society." Full Article:
Comments (0)
This post does not have any comments. Be the first to leave a comment below.
---
Post A Comment
You must be logged in before you can post a comment. Login now.
Featured Product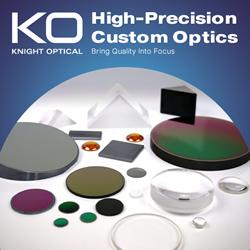 Knight Optical (KO) has provided discerning engineers, designers, and the like from the automation sector with dependable, premium-quality optics for over three decades. Throughout this time, the leading supplier has helped refine the precision of some of the world's most innovative technologies and partnered with a wide range of companies throughout the industry. In this article, Automation talks to KO about its involvement in the sector and, ultimately, finds out more about how the optical brand can help your supply chain process.