Setting Yourself Up for Future Robotics Industry Success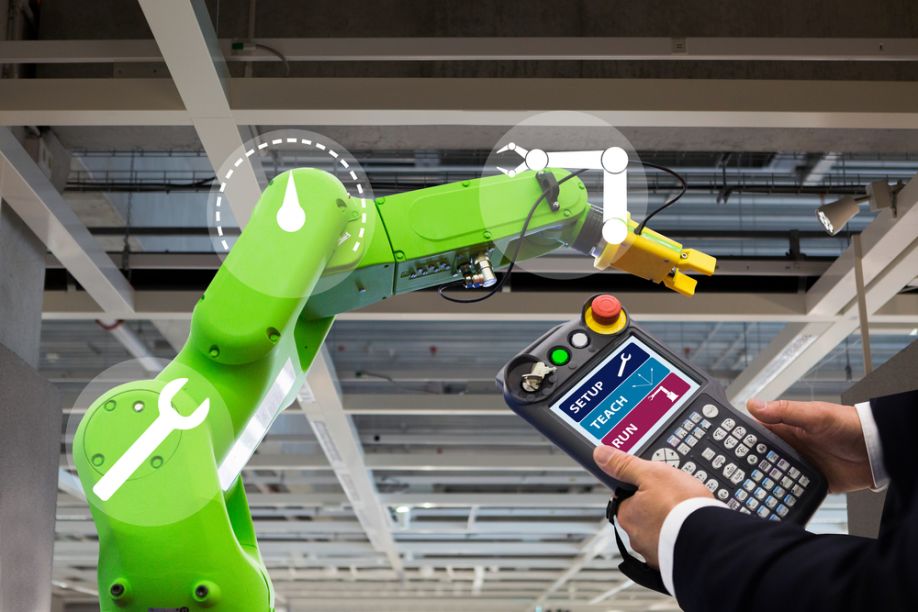 It's no secret that industrial manufacturing is changing. Robotics has shifted the field. Now, experts debate whether these instruments in manufacturing will create more jobs than they displace, with 52% believing so.
Regardless, our workforce needs new skills to thrive in the age of automation. Robots have become a staple of industrial manufacturing, and the increasing adoption of this technology means that manufacturing will continue to rely on robotics professionals for success.
That said, those interested in entering the robotics field must be prepared with an understanding of the direction of the industry and the skills needed to thrive within it. Here, we explore how you can set yourself up for future success within robotics as manufacturing automation grows.
Explore the Direction of the Industry
First, you'll need to be aware of how the robotics industry is growing and changing if you are to develop the skillset needed to thrive in a robotics career long-term. The manufacturing field has embraced robotics and will continue to do so, with the value of the market expected to grow to $15 billion. Wherever value like this exists, it represents ample opportunities for professionals to apply their skills towards mutually lucrative endeavors.
So where is robotics headed?
The answer to that lies in some of the fastest-growing fields for engineers. From healthcare to computer systems, advancements in artificial intelligence paired with less-expensive renewable energy sources are revolutionizing what is possible through automation. Robotics are entering new markets, and it's all because of the power of AI in keeping workplaces safe and enhancing efficiency.
Here are some of the directions manufacturing robotics are headed:
Co-working with Humans
Autonomous Mobile Robots (AMRs) are the networked platforms of the future. Built to work alongside humans in safe environments, these robots flexibly move about and fulfill various roles on a factory floor. By their nature, AMRs are adaptable and can be adjusted as needed by factory workers to make their work safer and more efficient. Robotics professionals maintain and innovate these machines to produce exceptional value for manufacturers.
Securing Supply Chains
Amidst all the supply chain chaos of the pandemic era, we need smart systems capable of adjusting to rapidly fluctuating supply and demand. Fortunately, the popularity of devices on the Industrial Internet of Things (IIoT) is feeding vital data to robots capable of rapidly adjusting and inventorying stock, alongside myriad other factory tasks. Amazon's robots, for instance, select products, transport items, and supplement human labor for more efficient delivery.
Reducing Carbon Footprints
Modern robots are incredibly energy efficient, and — with the help of AI processes — can constantly innovate methods for reducing their own energy consumption. With the cost of renewable energies having fallen 85% in a decade, roboticists can tap into clean energy more efficiently and cheaply than ever before and provide manufacturers with reduced carbon footprints. This will increasingly be necessary to comply with energy standards and regulations.
Because they produce these benefits, robots will be invaluable to the future of human well-being. And you can make all these great things possible with the right skillset.
Develop the Skills
Fortunately for those interested in robotics, there are plenty of routes to success within automation. That's because the pandemic era in which we live all but requires robotics to help us keep workers safe while developing the procedures necessary to streamline global production and trade.
Recent years have seen industries of all kinds struggling with challenges, from access to medical personal protection equipment (PPE) to factory shutdown creating product shortages. Now, we turn to professionals in the robotics industry to innovate the solutions we need for efficient, sustainable products that can protect manufacturer interests for decades to come.
As you prepare for a fulfilling career developing robotic solutions to modern problems, you'll need to future-proof your IT skillset. This means building your hard and soft skills, networking, and paying attention to the social and environmental impacts of your work.
Here are just some of the skills you'll need for future robotics industry success:
Programming
Advanced mathematics
Physical and mechanical sciences
Communication
Emotional intelligence
The first three are pretty obvious; without them, you couldn't develop functioning robotics. But the last two are what many up-and-coming roboticists forget. The future of the robotics industry is in co-working machines that support human endeavors. Building these machines will take the ability to communicate well and with emotional intelligence. That's because the future of the industry depends on these machines uplifting rather than displacing people and environments.
Become a Great Candidate
Once you have taken a deeper look at the future of the industry and honed your skills accordingly, it's time to look at your job candidacy. Not everyone interested in robotics is a shoo-in for a great career. These days, your ability to obtain valuable job opportunities is as much about writing an outstanding resume as it developing useful skills.
Your resume should showcase your skills and achievements, supported with factual data and examples of how your training matches what robotics employers are looking for. For instance, if you designed a system that reduced downtime for a machine by 10%, include this fact on your resume.
Then, you'll need to optimize your CV for a robotics engineering career worthy of the future. This means customizing every iteration of your application documents to best match the job description while relaying how your experience will transfer. The role of robotics in the future will be to support human beings in manufacturing, so don't forget that communication and emotional intelligence will be skills you need to future-proof your robotics career.
Knowing the direction of the industry, building the necessary skill set, and learning how to be a great candidate are your best bets for success in the robotics industry of the future. Keep these tips in mind as you work towards your dream career in robotics.
Comments (0)
This post does not have any comments. Be the first to leave a comment below.
---
Post A Comment
You must be logged in before you can post a comment. Login now.
Featured Product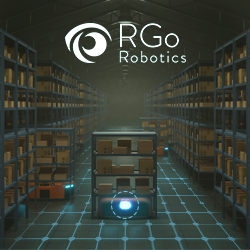 RGo's intelligent vision and AI system, Perception Engine™, provides mobile robots with 3D perception capabilities, enabling them to understand complex surroundings and operate autonomously just like humans. Its camera-based system operates is able to localize, map, and perceive in even the most robust environments including indoor/outdoor and dynamic or unstructured environments.