Buying a new robot is a considerable investment for any business owner. Collaborative robots have been widely marketed as a cheaper alternative to industrial robots, but what's the catch?
Cobots Versus Industrial Robots
Nigel Smith, Managing Director | TM Robotics
Upfront costs
Let's kick things off with the collaborative robot, or 'cobot' as they are commonly called. The term cobot has been coined to represent an unguarded, easy to integrate collection of robots that typically carry out repetitive or unsafe tasks while the human workforce performs higher-value manual tasks up or downstream. In terms of upfront costs, most cobots are cheaper than traditional, industrial robots.
These low costs have provided smaller businesses with accessibility to robots, which in itself is something to be celebrated. However, that doesn't mean all small businesses need to opt for a cobot to board the automation train.
The alternative is industrial robots. Think SCARA, 6-axis or cartesian models. These are heavy duty robots with high payloads that can tackle dangerous, repetitive and heavy applications. These robots are commonly used for parts assembly, pick and place and palletizing in many different industries — and they have been for decades.
Generally, industrial robots cost more upfront but can provide entirely different levels of performance. Plus, there's much more to consider than the first financial transaction. Firstly, pricing structures are changing, meaning industrial robots are now a becoming more viable option for small businesses.
TM Robotics' is a good example of this. The company's new pricing structure puts the company's range of Toshiba Machine SCARA robots as the performance leader of the low-cost end of the market. The company's latest SCARA model for instance, the THE400, can provide manufacturers 40 per cent faster speed compared with competing models in this price range.
Using this model, the company can ensure small businesses and those that are new to automation, aren't priced out of the robot market.
Cost of ownership
Whether we're discussing cobots or industrial robots, a challenge for small to medium sized manufacturers is determining the actual cost of ownership when investing in automation. These are the additional costs of maintenance, energy consumption and additional equipment requirements that enable the safe usage of the robot.
For example, a risk assessment may determine a cobot needs extra fencing, or force limiters, if it is to be used safely alongside humans. This is a very common occurrence for misinformed cobot purchasers. Manufacturers would be forgiven to believe that cobots are automatically safe to use alongside humans, but this isn't always the case.
The risk assessment, and the heavy fees for additional safety equipment, can leave manufacturers thinking, 'why didn't we just buy an industrial robot for all this money we've spent?'
Cost of energy consumption also needs to be evaluated against the production output. As many cobots are relatively new inventions, many boast low energy consumption. But, you wouldn't celebrate a cobot only using 800 watts of energy, if it only outputs one unit during that time. Similarly, you can forgive an industrial robot for using 3000 watts of energy in the same time period, if it outputs a large number of units.
Thankfully, many industrial robots now have energy saving options. Toshiba Machine's latest line of cost effective and low-energy SCARA Robots, the THL Series, is ideal for price-conscious end-users, and system integrators looking to incorporate automation.
Programming
According to TM Robotics' Global Robotics Report, 79 per cent of robot distributors stated that simple programming was one of the most important things customers were looking for when purchasing a robot.
By nature, cobots are designed for ease-of-use alongside human employees. In fact, one of the most marketed features of these machines is ease of programming.
Easy robot programming is not only an attractive feature for new users, but provides established users with reduced programming time. Growing demand for easily programmable robots is particularly evident in the rapid increase in sales of collaborative models.
Cobots are known for their ease of use, some having intelligent hand-guided teaching ability, where the operator simply teaches a cobot a new program, by moving the robot manually.
On the other hand, industrial robots have developed an unfair reputation of being labor intensive, in relation to programming. That's not to say some aren't, but when you test the usability of Toshiba Machines latest robots and programming software, it's clear to see this isn't always the case.
We're witnessing a shift in behavior from robot manufacturers in favor of easy to program industrial robots. This is particularly advantageous for small to medium-businesses that are perhaps new to automation, but don't have the expertise in house for complex programming.
There's an argument for both industrial robots and cobots, but the decision on which to select depends on the application. While industrial robots are shifting some long-standing misconceptions on programmability and costs, the collaborative robot is also being held to higher standards in relation to return on investment and productivity.
There's space on the market for both industrial robots and cobots. The question is, which one is worth your investment?
About TM Robotics
TM Robotics has installed thousands of robots in factories throughout the world, including North and South America, India, Russia, Europe, the Middle East, Africa and Australia. Many of the top manufacturing companies depend on TM Robotics' product offerings for their reliability, performance, and overall value.
The content & opinions in this article are the author's and do not necessarily represent the views of RoboticsTomorrow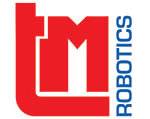 TM Robotics (Americas) Inc
TM Robotics, in partnership with Shibaura Machine, formerly known as Toshiba Machine until 1st April 2020, offers a comprehensive range of industrial robots ideally suited for high-precision assembly, machine loading/unloading and material-handling applications that can be dust proof, clean room, or IP65/67. The company's extensive product line starts with a Cartesian solution available in thousands of combinations from single actuators to four-axis solutions; six-axis solutions that can include precise vision-control; and a complete range of SCARAs from low cost to the industry-leading SCARA with 1200-mm reach that can carry up to 20 kgs. TM Robotics sells and services robots throughout Europe, the Middle East, India, Russia, and Africa, as well as North, Central, and South America, from headquarters in Hertfordshire, England and Elk Grove Village, IL, USA. For more information, visit www.tmrobotics.com or follow us on Twitter, LinkedIn and YouTube.
Other Articles
At the booth, visitors can see the TH650A robot perform a live screw feeding demonstration, developed by ASG. This is just one of many solutions TM Robotics is involved with.
You have lots of cartons coming into a typical warehouse, let's say 600 boxes per hour, and razor blades are used to cut these boxes while keeping up with intake speeds. This invites risks and employees still get injured, despite safety precautions.
Automate marks the US launch of Shibaura Machine's latest robot models — the THE800 and THE1000. These high-performance robots have been designed to meet demand for fast paced assembly applications with higher loads.
---
Comments (0)
This post does not have any comments. Be the first to leave a comment below.
---
Post A Comment
You must be logged in before you can post a comment. Login now.
Featured Product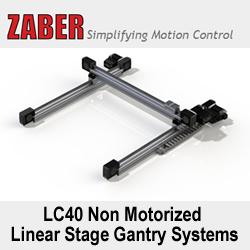 A Zaber gantry kit comes with everything you need to build a customized XY gantry system or XYZ gantry system. These gantry systems feature coordinated multi-axis motion, plug-and-play operation, easy integration with end-effector options, and built-in IO and E-Stop capabilities. An intuitive ASCII interface allows the user to easily communicate with the gantry systems using our free software, either Zaber Motion Library with APIs for several popular languages or Zaber Console. Third party terminal programs that can communicate over a serial port can also be used.