Software

Marketing Partner
---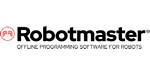 Robotmaster (Hypertherm Inc.)
Robotmaster, a Hypertherm brand, is an offline robot programming software that helps manufacturers maximize their robot's productivity with easy and efficient robot programming for a variety of applications such as cutting, trimming, milling, welding, spraying, polishing, sanding, grinding, deburring, and more. Robotmaster uses integrated CAD/CAM functionality to make robotic programming easy and intuitive for everyone, even first-time users.
---
Mailing Address:
PO Box 5010
Hannover, NH 03755
United States of America
Tel: (800) 643-0030
Fax:
Email: info@robotmaster.com
Website: http://www.robotmaster.com
Company Category: Industrial Robotics
Geographic Region: USA - North East
Company Sector: Software
Keywords: Robotmaster offline robot programming software
Partner Status: Marketing Partner
---
Products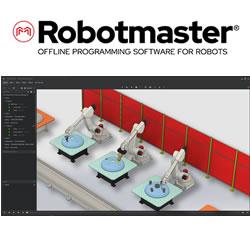 Robotmaster delivers unmatched, full-function off-line programming capability for robots - easy programming of precise robot motion control and quick generation of path trajectories of any size, with minimal programmer intervention. Our strong background in CAD/CAM (Computer Aided Manufacturing) software has enabled us to bring a revolutionary approach to programming industrial robots.
---
---
White Papers
ON-DEMAND WEBINAR: OFFLINE ROBOT PROGRAMMING AND HOW IT CAN IMPACT YOUR BUSINESS
The manufacturing industry is experiencing a shortage of skilled labor and struggling to be profitable in high-mix, low-volume production runs. Owners and managers can benefit from investigating new technologies that help them overcome the workforce shortage, remain competitive, and attract and retain talent. Offline robot programming software is a key technology innovation manufacturers are implementing to be successful and combat many of their current challenges. Watch on demand a panel discussion on the benefits of offline programming software for robots.
---
---