Price Reduction on Brother Gearmotors NEMA 56C Speed Reducers
Oriental Motor is pleased to introduce a 25% price reduction on all Brother Gearmotors NEMA 56C Speed Reducers. These high torque NEMA 56C speed reducers offer superior efficiency by using Helical and Hypoid gears.

The gears in these NEMA 56C speed reducers are high strength, maintenance free and can be mounted in any direction with their slip fit "O" ring design. Low to high reduction ratios, flange mount or foot mount types, right angle or hollow shaft right angle types available. Fit NEMA 56C AC motors, brushless DC motors and brushed DC motors.
The reduced price Brother Gearmotors NEMA 56C Speed Reducers are available in 1/2 HP or 1 HP and in three gear types: Parallel Shaft (G3) with flange or foot mounting, Right-Angle Solid Shaft (H2) and Right-Angle Hollow Shaft (F3). Starting from $262.50.
The Brother Gearmotors NEMA 56C Speed Reducers key features are:
• Longer life with hypoid gears
• Superior efficiency by using Helical and Hypoid gears
• Versatile mounting; synthetic grease lubrication
• Maintenance free
Visit our web site to see our complete line of Brother Gearmotors NEMA 56C Speed Reducers at
http://www.orientalmotor.com/products/ac-motors/nema-56c-gear-reducers.html
ABOUT ORIENTAL MOTOR
Since its founding in Japan in 1885, Oriental Motor has been a world leader in motion systems. For over a century we have concentrated on technological advancement and product design improvement—an emphasis evident in the sophisticated devices we market today. Oriental Motors sales and service network is international, with offices throughout North America, Europe and Asia. Domestically, ORIENTAL MOTOR U.S.A. CORP. was established in 1978.
Featured Product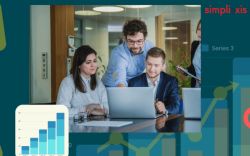 Challenges on the loading dock are characteristic of greater pressures from the rise of e-commerce. Loading and unloading freight from trailers, trucks and shipping containers are arduous, repetitive tasks plagued by high turnover. Even with regularly available staff, manually unloading freight and the constant lifting and twisting results in fatigue and inconsistent, declining productivity. Robotics capable of fully automating unloading tasks bring a new paradigm to the dock. High performance and flexibility push unloading from a labor-heavy, manual chore to an automated, refined process. High-performing DC workers can take more desirable positions, with relief from unpleasant work conditions. Management gets to replace uncertainty and staffing challenges with a reliable, automated process, with data to fuel continuous improvement.